The Best Dog Training in Yonkers, NY
7 minutes
Yonkers is a small city located on the Hudson River. It has some of the best views of the river and is considered part of Westchester County.
Yonkers is also home to many museums, parks, and other locations to spend time in public. As for housing, most Yonkers residents live in apartment buildings but there are some suburban pockets. Regardless of where you are in Yonkers, it's a good place to live with a dog if you get the right training.
In Yonkers, it's important to train a dog for a few things. First and foremost, you'll want to work on random barking or barking at anything that moves to avoid annoying your neighbors.
Also, leash training and socialization are important because there are many dogs and people around in Yonkers. Lastly, it's a good idea to get your dog some metro training to help you move around on the crowded subways.
While this sounds like a lot of training, it doesn't have to be complicated. When you find the right trainers, they'll help you with all types of training and we've researched to provide you with only the best dog training in Yonkers.
We'll take you through some factors to consider about trainers, as well as the perks and drawbacks of in-person and online dog training.
A Quick Look At the Best Dog Training in Yonkers, NY
Below we have a summary of the top five dog trainers in Yonkers. Learn about their services and cost below.
| | | | |
| --- | --- | --- | --- |
| Trainer | Price | Training Types | Online / In-Person |
| Dog Academy | $49.99-$349.99 | Obedience Classes, Puppy Training, Psychiatric Service Dog Training | Both |
| Dog Training by Bob Maida | Free Consultation | House Pal, Metro Dog, Behavioral Modification | In-Person |
| Canine Dimensions | Free Consultation | Puppy Training, Aggression Training, Board & Train | In-Person |
| Petco Dog Training | $179-$279 | Level 2 Puppy Classes, Puppy Essentials, Adult Dog Training Level One | Both |
| PetSmart Dog Training | $100-$200 | Group Classes, Private Lessons, Online Services | Both |
Online vs. In-Person Training
The most important thing to consider when training a dog is how that dog will be trained. Primarily, there are two methods to have your dog trained and they include in-person and online training. Both training methods are viable but there are some perks and drawbacks you must be aware of before making a choice.
First, we'll begin with in-person dog training. In-person dog training has been around the longest and has centuries of evidence to back it up.
The perks of in-person training are that your dog gets to bond with the trainer and that you have other services as well like grooming or daycare. In fact, many in-person trainers come right to your door. The downsides are that the schedules are less flexible and the service is usually more expensive.
Next, there is online dog training. Training your dog online is inexpensive compared to in-person training and gives you more flexibility. Many online trainers give you room to learn at your own pace and check in when you can. The drawback is that there are no extra services like daycare or grooming.
Overall, both options are viable and it comes down to preference.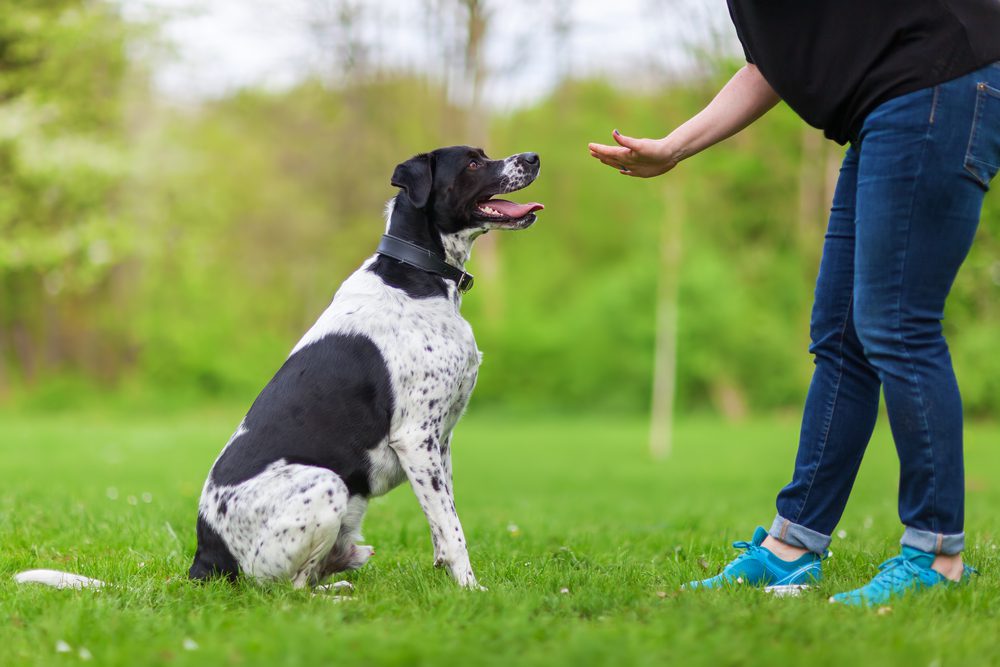 Perks of Online and In-Person Training in Yonkers
Look through our summary of the perks of in-person and online dog training below.
| | | |
| --- | --- | --- |
| | Online Training | In-Person Training |
| Cost Effective | ✓ | X |
| Flexible Schedule | ✓ | X |
| One-on-One Instruction | X | ✓ |
| Learn at Home | ✓ | ✓ |
| Socializes Your Dog | X | ✓ |
The Best Dog Training in Yonkers
Yonkers is home to a lot of great dog trainers, especially when you open up your search to Westchester County. You'll have large store options like Petco and some smaller choices like training from Bob Maida. Regardless of who you decide to train with, you can rest easy knowing that we're showing you the best possible options.
Read on to discover the best dog trainers in Yonkers.
Dog Academy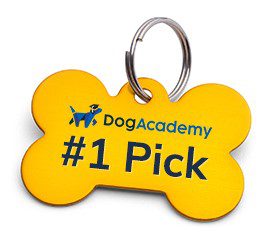 Dog Academy is one of the most comprehensive dog training options you'll find. Training classes are offered in several ways online, in groups for socialization, at your home, or even in dog parks. Flexibility aside, all online trainers are certified through the American Kennel Club (AKC) and private trainers have certifications for training in the New York area.
Dog Academy also makes training hassle-free with packages that include everything you need for a fair price. Overall, Dog Academy is the best trainer in Yonkers because they provide you with the perks of in-person and online dog training. Therefore, you can choose between in-person and online training based on availability and your needs.
Dog Training by Bob Maida
Bob Maida is a dog trainer who gets around. Not only does he train in Westchester County but he also makes trips to New Jersey and several other counties in New York. This makes him flexible enough to meet you anywhere in or around the Yonkers area.
Bob Maida is also one of the best trainers in New York City for metro training. He has an entire training course with the sole focus of making sure dogs behave well on subways, trains, and other types of public transportation. If you plan on traveling with your dog often, Maida is a great choice.
Canine Dimensions
Canine Dimensions has been around since 1997 and has helped hundreds of dogs become more productive members of the family since its inception. The organization operates with the mission to train dogs based on rewards and positive feedback and they bring these ideas right to your door.
Canine Dimensions is an in-home dog trainer, so you don't have to worry about leaving the house. All trainers with Canine Dimensions are certified and have over a decade of combined experience.
Petco Training
Petco is one of the largest pet supply companies in the United States. Their Yonkers location is also large compared to some other stores and has plenty of space for dog training. You can leave your dog for the day as well with daycare options and even have your dog groomed.
Having all of these services in the same place makes Petco one of the most convenient dog trainers in Yonkers. Petco's dog training options are also affordable and when you bring your dog into the store they get plenty of socialization.
PetSmart Dog Training
PetSmart is similar to Petco in that it's a large pet supply retailer in Yonkers. For this reason, many of the benefits are similar. There are plenty of training options, online videos, and even socialization opportunities. When visiting PetSmart you can also grab pet supplies like toys and food or leave your dog for daycare.
The last thing to note is that PetSmart also has grooming services, which makes PetSmart one-stop-shopping for training, daycare, and bathing. Even with private trainers that's a tough deal to beat.
Find the Right Dog Training for You in Yonkers
Finding the right dog trainer in Yonkers comes down to your preferences. If you're not worried about the cost and want to see the quickest results, it's best to consider in-home training or board & train services. On the other hand, if you're not worried about time but want to keep things affordable, online training is a great option.
Regardless of what you choose, all of the trainers we provide are good options.