The Best Dog Training in Waco, TX
7 minutes
Waco's dog training scene offers a diverse array of options to help dog owners tackle the unique challenges of urban living. With numerous training facilities, experienced trainers, and specialized programs, Waco provides abundant opportunities for dogs to learn essential obedience skills, overcome behavior issues, and thrive in the city environment.
Through group classes, private lessons, and online platforms, owners can find the perfect training approach to suit their needs.
The focus on socialization ensures dogs can interact confidently with other dogs and navigate busy urban spaces. The local dog training community also serves as a valuable resource, providing guidance on topics like waste management and noise sensitivities.
With Waco's varied and plentiful dog training resources, owners can equip their canine companions with the skills and confidence they need to flourish in the urban landscape. In this article, we'll take a look at some of the best dog trainers in Waco, Texas.
A Quick Look at the Best Dog Training in Waco, TX
If you're short on time, we recommend taking a look at the table we've added below. It shows the 5 best dog trainers in Waco, along with their prices, training types, and training mode (online or in-person).
You can find in-depth reviews about each of these trainers further below in the article.
| | | | |
| --- | --- | --- | --- |
| Trainer | Price | Training Types | Online/In-Person |
| Dog Academy | $49.99-$349.99 | Obedience, Service Dog Training, Puppy Training | Both |
| Mollie's Dog Place | $75 – $580, private and group | Behavioral Issues, Aggression, Customized Lessons | In-Person |
| The Confident Hound | $500 – $900 | Basic Dog Training, Puppy Training and Socialization, Behavior Modification. | In-Person |
| Dunbar Academy | $20 – $500 | Essential Puppy Training, Reactivity, Aggression | Online |
| Brain Training for Dogs | $67 for the entire course | Aggression, Leash and Off-Leash, Reactivity | Online |
Online vs. In-Person Training in Waco
One of the main advantages of in-person training is the direct interaction between the trainer and the dog. The trainer can observe the dog's behavior, body language, and reactions in real time, allowing for immediate feedback and adjustments to the training approach.
However, there are also some drawbacks to in-person dog training. One significant limitation is the potential lack of flexibility in scheduling. Individuals may need to adhere to specific class times and locations, which may not always align with their availability or proximity.
In contrast, online dog training offers unique advantages. One of the main benefits is flexibility. Owners can access training materials and resources at their convenience, allowing them to fit training sessions into their busy schedules.
However, online dog training has its limitations as well. One of the major drawbacks is the lack of direct interaction and feedback from a professional trainer. Without a trainer physically present, it can be challenging to assess and correct specific behaviors or provide real-time guidance.
Regardless, both forms of training are quite effective in our experience, and you should be able to get the outcomes you desire from either one.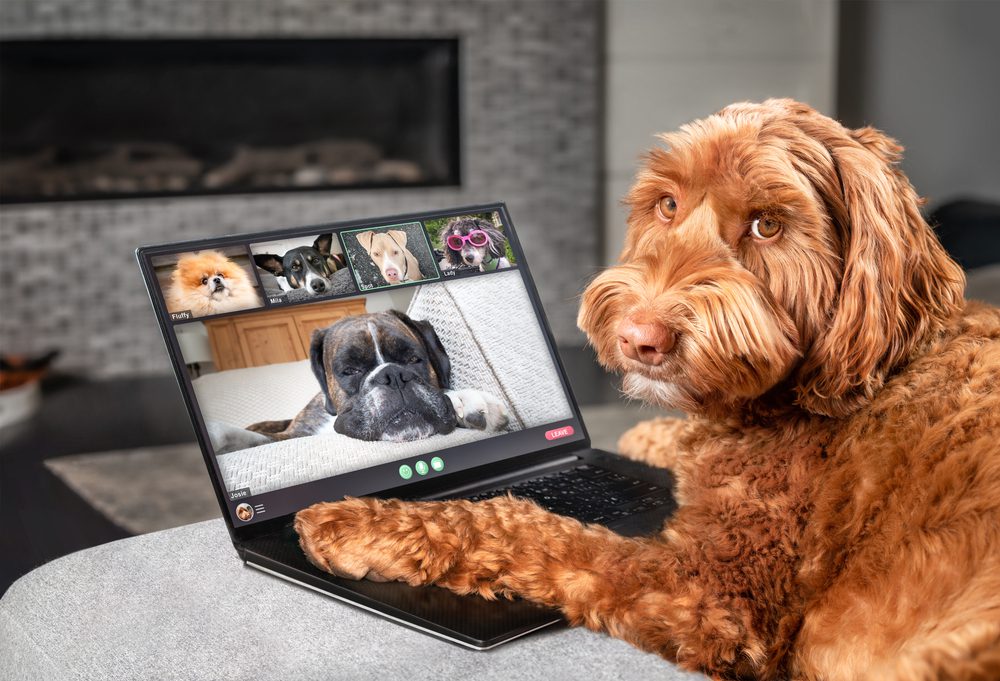 Perks of In-Person and Online Training in Waco
| | | |
| --- | --- | --- |
| | In-Person | Online |
| Flexibility | X | ✓ |
| Cost-effective | ✓ | ✓ |
| Personalized Training | ✓ | X |
| Socialization for the Dog | ✓ | X |
| Study At Your Own Pace | X | ✓ |
The Best Dog Training in Waco
Finding the right dog trainer or program for you and your dog can be difficult; read on for detailed reviews of each of the top 5 dog trainers in Waco, Texas, to find the perfect fit.
Dog Academy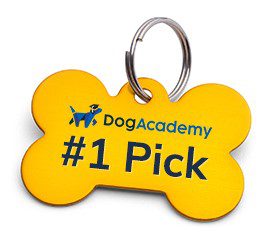 Dog Academy is the ultimate destination for all your dog training needs. With a combination of in-person and online training options, this renowned institution has earned a stellar reputation for its exceptional ratings and impressive results.
Their team of twelve trainers covers every city in America, offering private and group classes that stand out for their effectiveness. Moreover, Dog Academy has partnered with AKC-certified trainers to develop their online sessions, ensuring that their resources are reliable and valuable. Equally praiseworthy are their in-person classes, led by knowledgeable trainers, which deliver outstanding outcomes.
Mollie's Dog Place
Mollie's Dog Place is an amazing dog training facility offering a comprehensive range of services. Their training programs cater to various needs, including private and group sessions, focusing on behavioral issues, basic obedience, aggression, and off-leash training. With their team of experienced trainers, Mollie's Dog Place excels in providing individualized attention and tailored training programs to address specific requirements.
The inclusion of group classes enables valuable socialization opportunities for dogs while offering support and guidance for owners. Mollie's Dog Place is a trusted option for dog owners in Waco seeking professional assistance to cultivate well-behaved and happy canine companions.
The Confident Hound
Discover the ideal dog training solution in Waco at The Confident Hound. Led by certified trainers Lisa and Mike, their specialized services cover basic obedience, puppy training, socialization, and behavior modification. With their expertise and dedication, your furry friend is in capable hands.
From establishing a well-behaved companion through obedience training to nurturing proper interactions in puppy socialization classes, The Confident Hound offers comprehensive support. Their proficiency extends to behavior modification, helping address issues like aggression and separation anxiety. Their ongoing support will ensure you receive guidance even after training sessions end. Trust The Confident Hound to unlock your dog's full potential.
Dunbar Academy
At Dunbar Academy, you get a comprehensive and organized online dog training platform crafted by the renowned Dr. Ian Dunbar. With this trainer, you can realize your dog's full potential through courses focused on positive reinforcement techniques and expert guidance.
From puppy training to behavior issues, Dunbar Academy equips you with all the essential tools you need to become a top-notch dog owner.
Plus, there's also the convenience of learning from home, connecting with a supportive community, and embarking on an exciting training journey. With Dunbar Academy, you have the power to build a strong bond with your furry friend and achieve training success, all from the comfort of your own home.
Brain Training for Dogs
Brain Training for Dogs is the brainchild of certified dog trainer Adrienne Farricelli. After dedicating a decade to perfecting her program, Adrienne brings you a revolutionary approach to dog training that focuses on mental stimulation and positive reinforcement.
With a step-by-step methodology and engaging exercises, Brain Training for Dogs helps build obedience, address behavioral issues, and foster a deeper bond between you and your doggy.
By providing mental challenges and interactive games, this program keeps boredom at bay and promotes a well-rounded canine companion. Overall, this is a pretty good option for getting your dog trained on a budget and online.
Find the Right Dog Training for You
As you can tell, there are plenty of dog training options in the sunny city of Waco, Texas. Whether you want to have your dog trained at home through your laptop's screen or at a training center with a professional trainer, Waco offers flexible options to suit your preferences.
Both methods of training have their own unique pros and cons, so which one you choose depends on your requirements.