The Best Dog Training in Syracuse, NY
7 minutes
Syracuse and its surrounding areas are home to a number of breweries, wineries, parks, gardens, beaches, and hiking trails that are dog-friendly. However, if your dog isn't well-trained, then it may not be easy to enjoy these activities.
When visiting a brewery or winery, your dog needs to be able to chill out on the floor while you enjoy your drinks. Parks, gardens, and beaches may allow for a bit more freedom of movement, but your dog will either need to walk nicely on a leash or be obedient while off-leash.
If your dog is currently hyper, reactive, or just poor-mannered, it may seem impossible to ever enjoy these types of activities. However, there are a lot of amazing dog trainers in the Syracuse area who can help teach your dog the skills they need to join you for outings.
In this article, we'll be sharing a list of the best dog trainers in Syracuse and providing a summary of their services and pricing. If you're ready to enjoy the city with your dog, then keep reading to discover the best dog training Syracuse has to offer!
A Quick Look at the Best Dog Training in Syracuse, NY
This chart includes an overview of each trainer's services. For more in-depth information, keep reading.
Online Vs. In-Person Training in Syracuse
Both online and in-person dog training are effective ways to teach your dog new skills.
Online training tends to be more convenient and more affordable. You can study from literally anywhere with an internet connection!
In-person training is great for those who prefer face-to-face interaction or maybe aren't so great with technology. Especially when taking group classes, in-person training can provide distraction and socialization for dogs which is an important part of training.
Since both online and in-person dog training are effective methods, which you decide to do is completely up to your preference!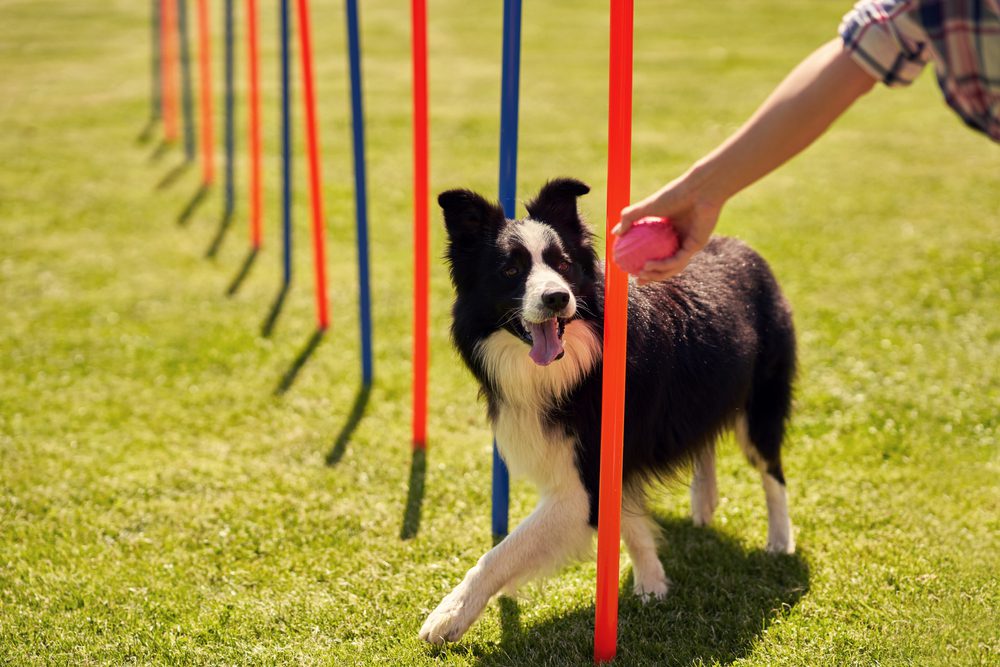 Perks of Online and In-Person Training in Syracuse
Here's a quick chart outlining the perks of online vs in-person training.
| | | |
| --- | --- | --- |
| | Online Training | In-Person Training |
| Train with Professionals | ✓ | ✓ |
| Learn from Home | ✓ | ✓ |
| One-on-One Instruction | ✓ | ✓ |
| Study at Your Own Pace | ✓ | X |
| Socializes Your Dog | X | ✓ |
The Best Dog Training in Syracuse
Researching dog trainers to find the right one can be pretty time-consuming. That's why we've found the best dog trainers in Syracuse and compiled their information into this list. Here, you'll find out what services trainers offer, their pricing, and their contact information. Take a look!
Dog Academy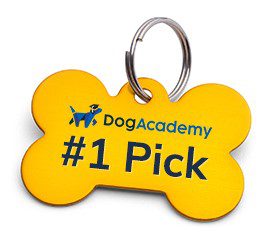 Dog Academy offers both online and in-person training. We have a dozen trainers servicing every city in the United States, including Syracuse. Our experienced trainers can come to your home for a private session or you can attend a group class.
If you're more interested in virtual dog training, then check out Dog Academy's extensive catalog of online courses. You can find puppy training, basic obedience, psychiatric service dog training, emotional support dog training, leash manners, trick training, crate training, and more classes on Dog Academy's website. There are even courses addressing problem behaviors such as barking, separation anxiety, and reactivity.
Don't just train your dog, train yourself! You can learn how to groom your pup at home or take a class on canine CPR and first aid. All of Dog Academy's online courses have been designed by American Kennel Club-certified trainers with over 25 years of experience. If you're taking an online class and need to get in touch with a trainer, you can do so via phone, email, or the contact form on our website.
Blue Prints Dog Studio
Blue Prints Dog Studio offers group classes, private training, and doggy daycare. They have training packages available that include a mix of drop-off training, group classes, and private training. Private training can be done in your own home or at Blue Prints' facility.
Blue Prints provides puppy training, puppy socialization, basic obedience, manners, and agility training. Private training is recommended for anyone who is looking to fix a specific problem, needs more one-on-one time with trainers, or has a busy schedule requiring more flexibility from trainers.
Blue Prints Dog Studio only uses positive reinforcement techniques to train dogs.
The Pawsitive Center for Dogs
The Pawsitive Center for Dogs focuses on dealing with problem behaviors. This includes jumping, nipping, pulling, hyperactivity, begging, not coming when called, not listening, and more. Training is done via private in-person lessons or virtually over Zoom.
Private training will take place in your own home or you can opt to have a trainer meet you in a public setting where your dog could use practice. The Pawsitive Center for Dogs is able to train dogs of all ages, breeds, and sizes. They use positive reinforcement techniques that do not force or intimidate dogs into submission.
Syracuse Obedience Training Club
The Syracuse Obedience Training Club is a club for dog owners who enjoy dog training and competing in various dog sports. As such, all dog training classes are taught by volunteers who are experienced with dog training. Furthermore, members of the club will receive a discount on dog training classes, but the general public is still welcome.
The Syracuse Obedience Training Club is a great choice for anyone interested in dog sports and competitions. Available classes include various levels of obedience (including puppy obedience and Canine Good Citizen), trick training, flyball, conformation, rally, competition obedience, agility, and scent work.
The Syracuse Obedience Training Club uses positive reinforcement techniques to train dogs. At this time, only group classes are offered and no private training is available.
The Barking Orange
The Barking Orange provides doggy daycare, grooming, and group dog training. Classes offered include beginner obedience, leash walking, puppy training, agility (beginner and advanced), and Canine Good Citizen prep.
Each class meets once per week for 45 minutes to an hour, and classes run for four weeks. The Barking Orange teaches positive reinforcement techniques so that you and your dog can learn in a safe and fun environment.
While most classes take place at The Barking Orange's facility, the leash walking class is taught at different locations each week so that dogs can learn how to walk nicely no matter where you take them.
Find the Right Dog Training for You
With so many great options, it can be difficult to choose a dog trainer. If you're not interested in traveling, then consider Dog Academy, Blue Prints Dog Studio, or The Pawsitive Center for Dogs as they all offer in-home or virtual training.
If you're interested in dog sports or competitions, then the Syracuse Obedience Training Club is likely your best bet, although the Barking Orange and Blue Prints Dog Studio also offer agility training. For those with problematic dogs who just don't listen or have poor manners, the Pawsitive Center for Dogs will help set your pup straight.
Finally, if you want specialty training such as psychiatric service dog training, emotional support animal training, or training for separation anxiety, Dog Academy is your go-to.  Whichever trainer you choose, we know you'll be able to achieve your dog training goals!