The Best Dog Training in Stamford, CT
8 minutes
Stamford and its surrounding areas have a lot to offer in terms of dog-friendly activities. You can enjoy parks (both dog parks and local parks that allow dogs), walking trails, beaches and lakes, breweries, and even an arboretum.
Of course, enjoying these activities becomes difficult if your dog is difficult. Dogs that don't listen well, pull on the leash, lunge at other dogs or people, or are generally hard to control can turn a fun outing into a frustrating one. However, this doesn't mean you'll always be forced to leave your dog at home.
Whether your dog just needs to work on manners and obedience or is struggling with fear or aggression, there are experienced trainers servicing Stamford who can help. Our article will share a list of the best dog training options in the area, so keep reading to learn more.
A Quick Look at the Best Dog Training in Stamford, CT
Below is a quick overview of the best trainers in Stamford. We will cover each trainer in more detail later in the article.
| | | | |
| --- | --- | --- | --- |
| Trainer | Price | Training Types | Online / In-Person |
| Dog Academy | $49.99 – $349.99 | Obedience, Puppy Training, Psychiatric Service Dog Training | Both |
| Bark Busters | Contact for Details | Aggression, Behavior Modification,  Separation Anxiety | In-Person |
| Rescued By Training | $175/hour; $1200 for 6 One-Hour Sessions of the Family Dog Program | Fear, Nuisance Behaviors, Pre-Baby/Toddler Prep | Online |
| Click With Your Canine | Contact for Details | Reactivity, Aggression, Separation Anxiety | Both |
| Room for Paws Pet Resort | Contact for Details | Obedience, Puppy Training, Agility | In-Person |
| Dunbar Academy | $100 – $200 per Single Course, or $20/month Subscription (or $150 Annually) | Behavior Problems, Dog to Dog Reactivity, Games | Online |
Online Vs. In-Person Training in Stamford
Both online and in-person training are effective ways to teach your dog new skills. Online training tends to be the most affordable and the most convenient since you can learn from literally anywhere as long as you have an internet connection.
In-person training can be a great way to socialize your dog and help them learn to listen in the presence of distractions, especially if you take a group class. Since both types of training are effective, which you decide to take advantage of is completely up to your preference and needs.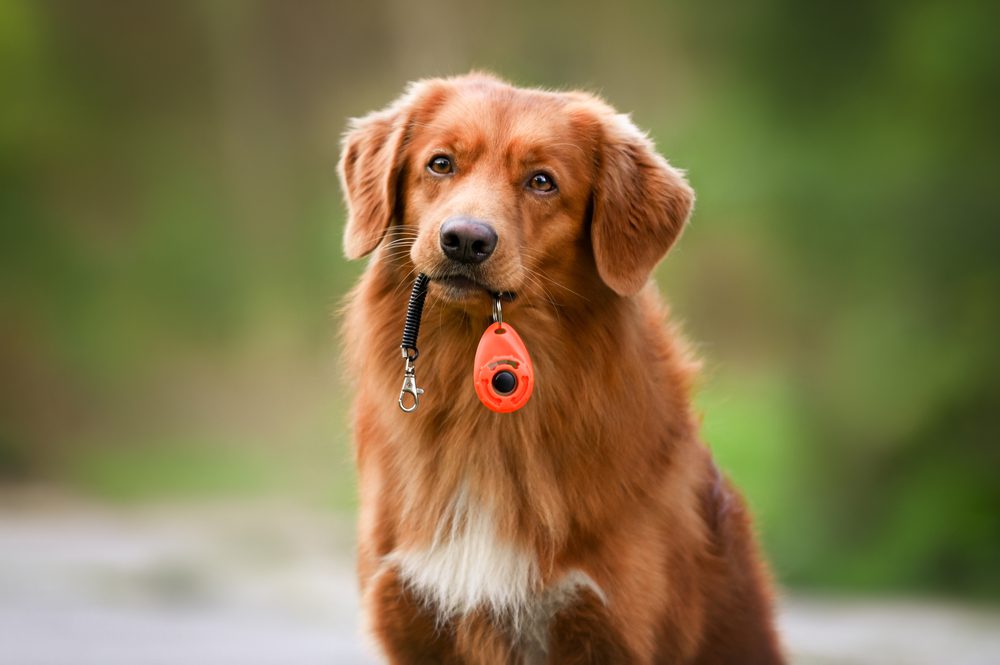 Perks of Online and In-Person Training in Stamford
Here's a quick chart outlining the perks of online vs in-person training.
| | | |
| --- | --- | --- |
| | Online Training | In-Person Training |
| Train with Professionals | ✓ | ✓ |
| Learn from Home | ✓ | ✓ |
| One-on-One Instruction | ✓ | ✓ |
| Study at Your Own Pace | ✓ | X |
| Socializes Your Dog | X | ✓ |
The Best Dog Training in Stamford
Researching dog trainers can be a headache, which is why we've done the work for you. We've found the best dog trainers in Stamford and created this list, which is complete with a summary of each trainer's services, contact details, and pricing.
Dog Academy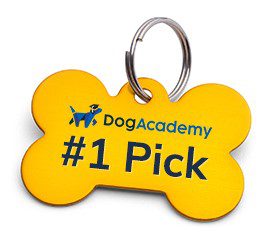 Dog Academy offers private in-person training, group training, and online courses. We are proud to have a dozen experienced trainers servicing every city in the United States, and that includes Stamford.
If you're more interested in online training, Dog Academy's plethora of online courses is sure to have what you need. Our online catalog includes puppy training, basic obedience, psychiatric service dog training, emotional support dog training, leash manners, reactivity, trick training, crate training, and more.
You can even learn how to groom your dog at home or how to administer life-saving canine CPR. Dog Academy's online courses were designed by AKC-certified trainers who have over 25 years of experience. If you ever need help, you can get in touch with a trainer via phone, email, or the contact form on Dog Academy's website.
Bark Busters
Bark Busters uses a unique training style compared to many other trainers on this list. They do not use choke chains, prong collars, ecollars, or other aversives, but they also do not rely on treats or clickers.
Instead, Bark Busters describes their training method as being instinctive and natural. They use body language and voice tones to grab your dog's focus and earn their respect. As such, their methods are pain-free.
Bark Busters is able to work on numerous behavioral issues including aggression, barking, whining, biting, jumping, destruction, digging, leash pulling, and separation anxiety.  Bark Busters is so committed to your success that they will come back and work with you for free if any new or recurring issues arise.
Rescued By Training
Rescued By Training is owned and operated by Kate LaSala and provides online training in the form of live sessions and purchasable courses. Kate specializes in fear and aggression, families with kids and dogs, and pre-baby or toddler prep.
Rescued By Training is able to help with a plethora of issues, including fear, aggression, resource guarding, separation anxiety, barking, lunging, not coming when called, shyness, jumping, and more. If your pup has any sort of fear-related issue, whether it be noise phobia, fear of the vet, or something else, Rescued By Training can help.
Though Rescued By Training specializes in fear and aggression, they can also help with obedience training, manners training, and handling nuisance behaviors. Rescued By Training is dedicated to using science-backed, humane training techniques.
Click With Your Canine
Click With Your Canine offers basic obedience training for puppies and adult dogs as well as behavior modification for fear, reactivity, aggression, and separation anxiety.
Not only that, but Click With Your Canine can also help with other issues such as barking, lunging, not coming when called, pulling on the leash, jumping, counter-surfing, and more.
Training can be done in your own home or virtually. Click With Your Canine will also be offering group classes and workshops. Positive reinforcement is Click With Your Canine's preferred method of training.
Room for Paws Pet Resort
Room for Paws Pet Resort offers daycare, lodging, grooming, valet services, and of course, training. Their training services include group classes, private lessons, board and train programs, or day training during doggy daycare.
Group classes focus on teaching foundational skills and are offered at both a basic and intermediate level.
There is also an agility class at Room for Paws for those that are interested in trying out a fun sport with their dog. Room for Paws Pet Resort uses only positive reinforcement techniques that are safe and pain-free.
Dunbar Academy
If you know anything about dog training, then you'll know that Ian Dunbar is a pioneer of the modern, force-free dog training movement. And now, he has a dog training website that provides online training courses! Some courses focus on dog training itself whereas others focus on the science behind it.
Available dog training courses include puppy training, behavioral issues, using games to train reliability, dog-to-dog reactivity, the treatment and prevention of aggression, and more. You can buy these courses on their own or save money by subscribing to the Top Dog Academy.
The Top Dog Academy costs only $20 per month and grants access to almost all of the training courses offered on the website. You'll also gain access to hundreds of hours of dog training videos, ebooks, podcasts, and worksheets.
Find the Right Dog Training for You
Finding the right dog trainer for you can be difficult, so let's try to narrow things down. If you're looking for specialty dog training such as emotional support dog training or psychiatric service dog training, you'll want to try Dog Academy.
If you have children or will be having a baby soon, Rescued By Training is a great option; Rescued by Training also specializes in fear and anxiety-based behaviors. For dogs with nuisance behaviors or more serious issues such as aggression, check out Bark Busters or Click With Your Canine.
Finally, if you're looking for a program that'll teach you about the science behind dog behavior and training as well as provide different types of training courses, then Dunbar Academy may be for you. Whichever training option you choose, we have faith that you'll be able to achieve your dog training goals!