The Best Dog Training in Springfield, MO
8 minutes
Springfield is a smaller city located in the southwest region of Missouri. Missouri is perfect for dog owners who want to experience warm summer adventures and fun in the snow with their dogs. Additionally, its small population makes it easy to take your dog for walks without running into too many people or vehicles. For these reasons, Missouri is one of the best places to own and train a dog.
That said, regions with seasonal climates require specific dog training. The last thing you want is for your dog to see snow and have no idea how to handle it. Hiking trails are also all over Missouri and Springfield, and they're great for long walks with your dogs. So, you'll want to train your dog on a leash to maximize your experience in Missouri.
While training your dog in Missouri is important, that doesn't mean you should train your dog with anyone. In fact, you should only work with the best trainers in your area who can help you prepare your dog for winter walks, hikes, and other activities in Springfield. The good news is that we have selected some of the best trainers in Springfield to help you narrow down your options.
Take a look at the chart below to get some insight into the five best trainers in Springfield that we cover. More detailed reviews are below.
| | | | |
| --- | --- | --- | --- |
| Trainer | Price | Training Types | Online / In-Person |
| Dog Academy | $49.99 – $349.99 | Obedience Classes, Puppy Training, Psychiatric Service Dog Training | Both |
| On the Spot Dog Training | $475 | In-Home Dog Training, In-Home Puppy Training | In-Person |
| Petco Dog Training | $179-$279 | Puppy Training, Leash Training, Barking Reduction | Both |
| Dog Training Elite | $135-$4145 | In-Home Training, Puppy Training, Service Dog | In-Person |
| Precious K9s LLC | Based on Consultation | Therapy Dog Training, Dog Classes, Workshops | In-Person |
Online vs. In-Person Training
The choice between online and in-person dog training is one of the biggest you'll have to make when choosing a trainer. There are benefits and drawbacks to each type but they depend on your situation. For example, online dog training is great for people with flexible schedules, whereas in-person comes up a bit short there. Another example is how in-person training is better for bonding, but your dog misses out on the physical connection you get from online training.
Online and in-person training is also different when it comes to price. In-person dog trainers are usually more expensive, especially when you choose daycare or boarding programs. Plus, boarding and training can be a two-week process that racks up extra expenses. On the other hand, online classes and seminars are usually affordable because you and the trainer don't have to worry about travel or equipment.
There are also some aspects of training that you can get from in-person or online training. Examples include extra materials to help owners train their dogs, seminars, webinars, group classes, and specialist courses. Overall, what you choose depends on your specific needs; one isn't necessarily better than the other.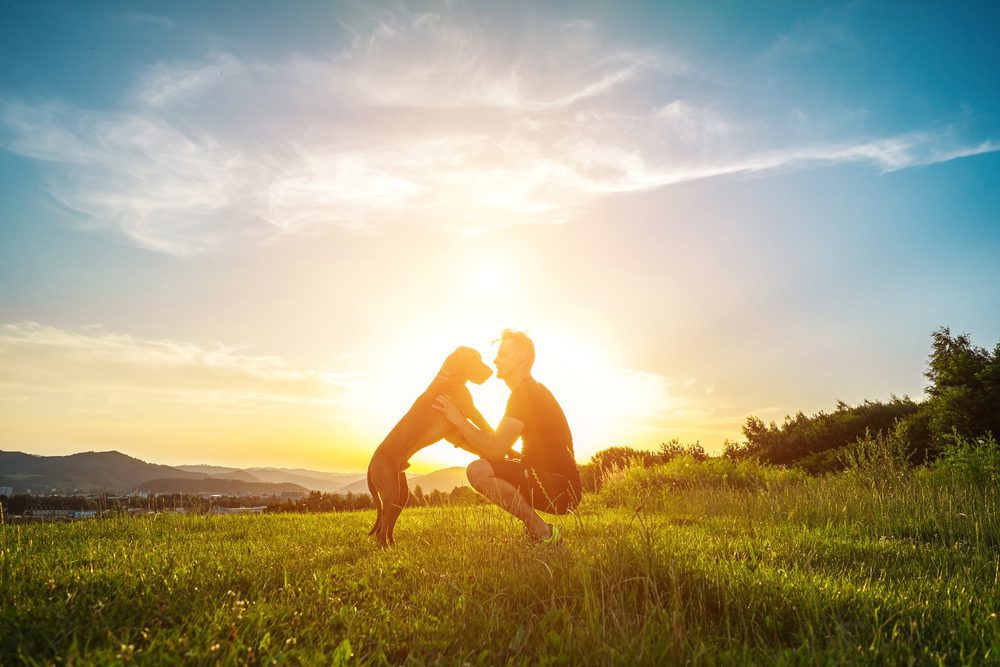 Perks of Online and In-Person Training in Springfield, MO
Below we take you through the perks of in-person and online dog training. It's important to note that online and in-person training share some perks.
| | | |
| --- | --- | --- |
| | Online Training | In-Person Training |
| Cost Effective | ✓ | ✓ |
| Flexible Schedule | ✓ | X |
| One-on-One Instruction | ✓ | ✓ |
| Socializes Your Dog | X | ✓ |
The Best Dog Training in Springfield MO
Springfield is home to dozens of high-quality dog trainers, so it's not always easy to know which ones are the real deal. Thankfully, we've compiled a list of the best dog trainers in Missouri. We've based our list on reviews, testimonials, and the services that trainers offer. Learn about the top five dog trainers in Springfield below.
1). Dog Academy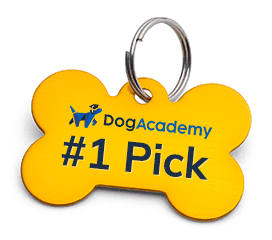 Our favorite dog trainer for Springfield is Dog Academy. We love Dog Academy because of the trainers, services, cost, and flexibility of the training options. Compared to other trainers, the cost is lower, especially when you factor in the additional materials you get. Many courses are also part of packages, which combine many hours of content into a more affordable bundle. That said, Dog Academy also knows that people want one-on-one lessons that aren't packaged, so you have plenty of choices.
Dog Academy also makes it easy to know your dog is in good hands. The online trainers maintain AKC certifications, and in-person trainers come from a background in dog training. Dog Academy also has special courses like ESA programs and educational material about dog breeds.
2). On the Spot Dog Training
On the Spot Dog Training is all about making the training experience as comfortable as possible. The company focuses on bringing training to a place that's comfortable for your dog, which is your home. Trainers will visit your home and work through their behavior with basic and advanced obedience classes. Classes vary depending on the age of the dog, but there are options for dogs of all sizes and ages. On the Spot Dog Training was founded by Lisa Smith and has been around since 2002, so it's one of Springfield's longest-running dog training companies. She has more than 25 years of experience and has trained thousands of dogs.
3). Petco Dog Training
Petco is a great example of a place that does it all. First, it's a great place to take your dog because it's a pet supply store. Therefore, you can get everything you need for training at your local Petco. They also have plenty of extra services like grooming, which helps you take care of your dog's needs at the same place.
As for training, Petco has a few options. There are in-person classes that focus on obedience and behavioral modification as well as online classes. Online classes are done through video calls and target simpler training needs like basic commands and respect. Petco also has additional materials to purchase for your training efforts, and the classes are below average in price.
4). Dog Training Elite
Dog Training Elite is a national dog training company with locations in several cities and states. What makes this organization special is that trainers come to your home. This helps the dogs feel comfortable and makes it easier to work around your schedule. Dog Training Elite is also competitively priced and gives you an in-home demo of its services. The in-home demo is like a free consultation, so you don't have to worry about wasting money. Dog Training Elite also has classes available for dogs of all ages, sizes, and training backgrounds.
5). Precious K9s LLC
Precious K9s LLC is one of Missouri's best dog training services; while not located directly in Springfield, it's close by in Battlefield. We've included Precious K9s LLC because it's one of the best options for socialization classes. Socialization classes are available through group classes, so your dog can be with other dogs throughout the program. Individual programs and specialist services for service dogs and therapy dogs are also available. Precious K9s LLC is also one of the largest trainers in Missouri, so you won't have to worry about waiting when you apply.
Find the Right Dog Training for You in Springfield, Missouri
Dozens of dog trainers in Springfield can help you train your dog to learn basic tasks and commands. However, the best trainers will help you elevate your dog's behavior. Our list of the best dog trainers in Springfield contains these types of trainers, so you'll never have to worry about wasting your time and money. For example, companies like Dog Academy can even provide specialized training for emotional support animals.
That said, make sure you consider all of your options. Take some time to determine whether in-person or online training is right for you and evaluate how much training your dog needs. Being patient with your search for a trainer will help you find a trainer that's effective and the right fit for you and your dog.