The Best Dog Training in Savannah, GA
7 minutes
Surrounded by a collection of islands, Savannah, Georgia is an excellent place to raise a dog. It has a combination of bustling historic streets and tranquil outdoor spaces where you will find dog-friendly restaurants, cafes, accommodations, and parks with plenty of room for your pup to roam.
While these are excellent for both humans and dogs, you and your pup will get the most out of Savannah's leisurely activities if they are well-behaved around other dogs and people.
The stimuli in these dog-friendly attractions can excite even the calmest dog and cause them to pull excessively, lunge, or bark. Furthermore, dogs must adapt to large outdoor spaces and busy streets of Savannah, especially during the peak tourist season between March and July.
You can train your dog by yourself – but let's be honest, life gets in the way and often leaves us with limited time to dedicate to dog training. That's when you might seek help from an expert dog trainer nearby -exactly what we'll cover in this article. From basic obedience to cutting reactivity, continue reading to discover the best dog trainers in Savannah.
A Quick Look at the Best Dog Training in Savannah, GA
Before we detail what the top dog trainers in Savannah offer, here's a quick summary of their services, pricing, and how they train dogs.
| | | | |
| --- | --- | --- | --- |
| Trainer | Price | Training Types | Online / In-Person |
| Dog Academy | $49.99 – $349.99 | Behavioral Issues, Puppy Training, Psychiatric Service Dog Training | Both |
| Fins Training | Contact for Details | Obedience Training, Behavior Modification | In-Person |
| Zoom Room | $25 – $579 | Basic Obedience, Puppy Classes, Agility Work | In-Person |
| PetSmart | $139 – $349 | Private Classes, Group Classes, Virtual Dog Training | Both |
| Georgia Pine K9 | $525 – $4,400 | Behavior Modification, Basic Obedience, Board and Train | In-Person |
Online Vs. In-Person Training in Savannah
In-person and online training have their advantages and disadvantages over each other. Online training is more or less a new form of training method that's convenient, flexible, and affordable. With only a computer and an internet connection, you can start a training session with a professional trainer from the comfort of your home.
There are also courses you can finish to learn how to train your dog, from teaching them simple tricks to eliminating leash pulling.
On the other hand, in-person training is considered the most effective training method, but it's also the costliest. Dog trainers often charge by the hour or sell packages that can add up to a significant amount.
However, in-person training has numerous benefits. It socializes your dog, delivers noticeably fast results within a few weeks, and allows trainers to troubleshoot and address specific behaviors quickly.
Ultimately, choosing between online and in-person training comes down to your schedule, budget, and your dog's training needs.
For example, if your dog is easily overwhelmed by other people or dogs, taking the first steps with online training would be the best. However, if you're not good with technology or your dog has severe behavioral issues, in-person training will be the better approach.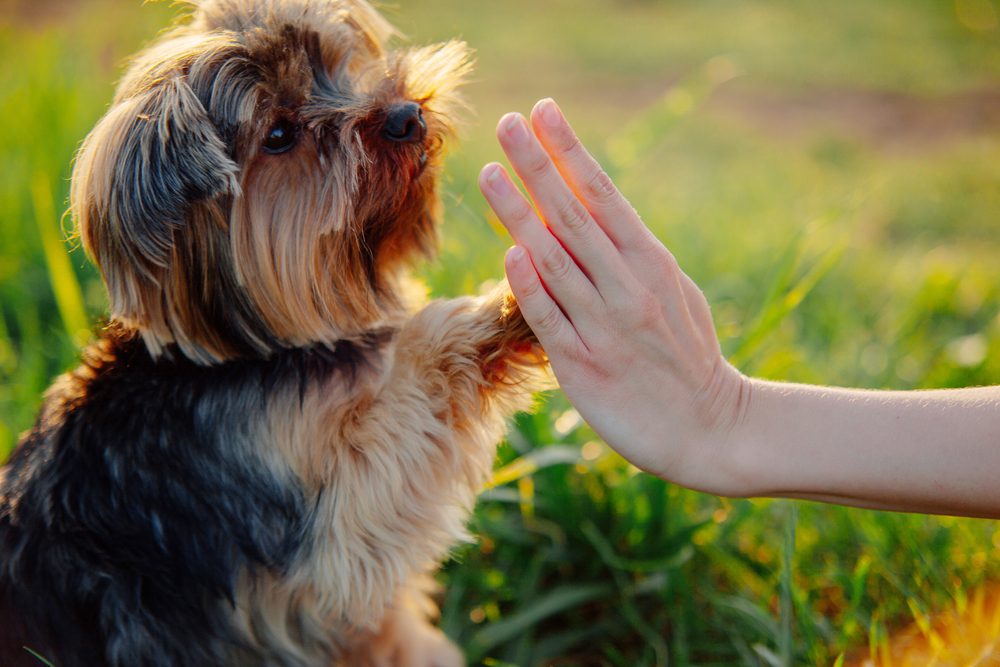 Perks of Online and In-Person Training in Savannah
| | | |
| --- | --- | --- |
| | Online Training | In-Person Training |
| Flexible Schedule | ✓ | x |
| One-on-One Instruction | x | ✓ |
| Study at Your Own Pace | ✓ | x |
| Socializes Your Dog | x | ✓ |
| Cost Effective | ✓ | x |
| Faster Results | x | ✓ |
| Provides Stimulation | ✓ | ✓ |
The Best Dog Training in Savannah
Here's a detailed overview of the best dog trainers in Savannah, covering their pricing, types of training offered, contact information, and more.
Dog Academy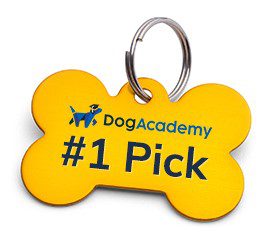 Dog Academy boasts an extensive network of professional and accredited dog trainers with a nationwide reach. The trainers range from experienced instructors to AKC-certified dog trainers. Dog Academy dog trainers can do it all, from teaching good manners to training your dog to become a service animal.
Dog Academy offers both in-person and online training sessions. When you train through Dog Academy, you can utilize their resources to learn general first aid and CPR, grooming, and breed-specific courses. All these make Dog Academy stand out among the best trainers in Savannah, Georgia.
Fins Training
Fins Training, located at the heart of the city, provides in-person training services. Fins Training specializes in basic obedience training and behavior modification to eliminate destructive acts.
According to their website, the training starts with a 30-minute in-home evaluation session to help you decide which program to choose. Fins Training has three training programs that include a combination of in-home and out-and-about training sessions, excellent for those who don't want to commute to the trainer's place.
Zoom Room Dog Training
Zoom Room in Savannah has private and group training sessions. The trainers at Zoom Room work with dogs patiently and only utilize positive reinforcement techniques. The training services you can get from this Zoom Room location are basic obedience training, puppy classes, and agility training.
Zoom Room's reviews vary from one location to another. Luckily for Savannah residents, this location racked up plenty of positive user reviews on Google Maps and Yelp. They also host events, including doggie birthday parties.
PetSmart Dog Training
In addition to being a go-to place to buy supplies, PetSmart can train your dog with the guidance of experienced trainers. Like Dog Academy, PetSmart Dog Training provides both in-person and online dog training. If you're in the north of the city, driving to this PetSmart location for private or group classes should take only minutes.
The downside to PetSmart Dog Training is the training offered depends on the trainer's qualifications. If the trainer(s) in the location aren't able to train service dogs, for example, you can't train your dog to become a service dog.
Georgia Pine K9
Georgia Pine K9 offers a wide range of dog training services in the Savannah area. They offer board and train programs, puppy training, and private sessions. It's a well-liked dog training company in Savannah with many positive reviews across Google, Yelp, and Facebook.
Georgia Pine K9 specializes in teaching dogs to behave well in public by fixing pulling, lunging, barking, and other unwanted behaviors. Their puppy training program can also help owners wanting to teach good manners to their pups early on.
Find the Right Dog Training for You
We've listed several dog training organizations in Savannah, Georgia. Finding the best dog trainer requires careful consideration of your dog's individual needs, budget, availability, and preferred training method.
While some behavioral issues can easily be addressed with a few online training sessions, others require more work. Dog training takes time and patience regardless of the training your dog needs.
If you have a busy schedule or your dog isn't ready for boarding, you can ask the trainer to come to you or start an online training session. Doing this will also help you evaluate your dog before jumping into a training plan.
By contacting the dog trainers above, you can learn more about what they can offer to your dog. We recommend looking at reviews and asking for references to see how they handled other dogs with similar training needs as your dog. This will help you find the right training for your dog and give faster and better results.
Dog Academy's easy booking can connect you with the right trainer in Savannah. You'll only need to answer a few questions about your dog's training needs and your location. Dog Academy will then match you with the appropriate trainers in your area so you can begin training right away!