The Best Dog Training in Saint Paul, MN
7 minutes
St. Paul is one of the midwest's larger cities, and thanks to its liveable infrastructure and recent rent stabilization acts, more young families and single professionals are waking up to its possibilities. No family or single millennial home is complete without a dog, of course, and St. Paul has plenty of excellent trainers that you don't have to cross into Minneapolis to enjoy.
Winters in this part of the country can be long, so learning how to prepare your dog for indoor and outdoor life is essential to their happiness and yours. If you live in this charmer of a Twin City, you're in luck: St. Paul has plenty of dog-friendly spaces, including pubs and restaurants, as well as off-leash parks.
In such a dog-friendly city, it should come as no surprise that there are a variety of excellent dog training options across many skill levels and featuring useful specialty courses beyond basic obedience.
A Quick Look at the Best Dog Training in Saint Paul, MN
It can be hard to know where to start when it comes to finding the right dog trainer for you. Instead of spending endless hours scrolling and calling various trainers, we've cut out some of the work for you. We've compiled some of the most highly-rated dog trainers for St. Paul residents with a variety of training specialties.
| | | | |
| --- | --- | --- | --- |
| Trainer | Price | Training Types | Online / In-Person |
| Dog Academy | $49.99 – $349.99 | Obedience, Service Animal Training, Behavioral Issues | Both |
| The Canine Coach | $150-$1795 | Behavior Modification, FIT, Leash Training | Both |
| Dog Days | $16-$280 | Puppy Daycare, Trick Training | In-Person |
| Twin Cities Obedience Training Club | $115-$250 | Agility, Therapy Dog Training, Modeling | In-Person |
| UAK Dog Training | $140-$195 | Behavior Correction, Obedience, Communication | In-Person |
Online vs. In-Person Training in Saint Paul, MN
With many different services being offered virtually these days, you may wonder which training option is best, online or in-person.
Online training certainly offers greater convenience and can be useful for training dogs that aren't ready to be around other people or dogs yet. However, in-person training offers added benefits such as socialization and immediate feedback from a trainer.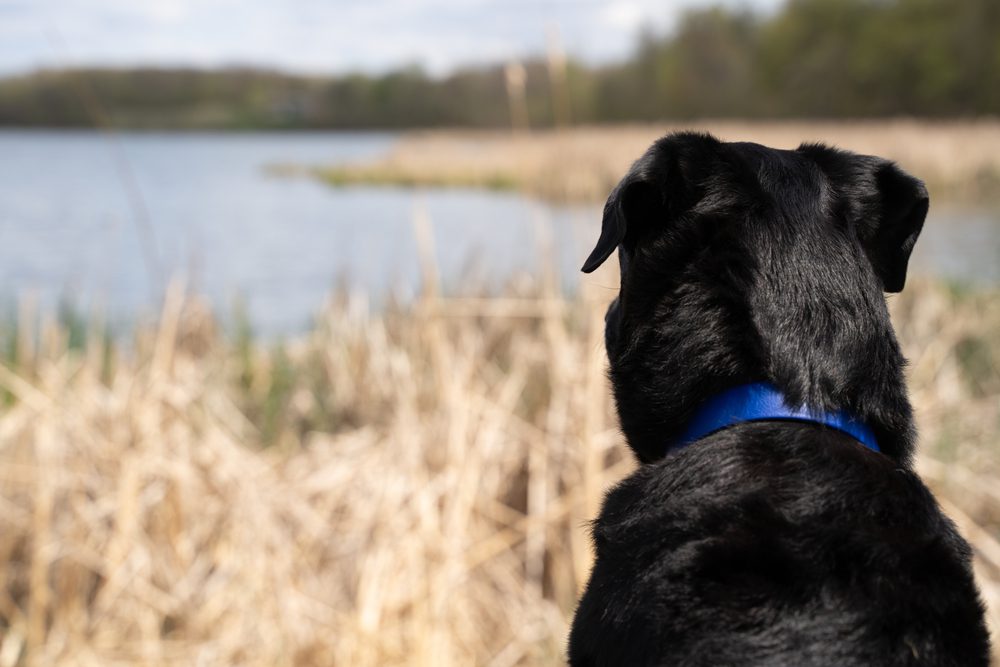 Perks of Online and In-Person Training in Saint Paul, MN
To help you evaluate whether online or in-person training will be right for you and your dog, we've compiled some of the pros and cons for you to consider.
| | | |
| --- | --- | --- |
| | Online Training | In-Person Training |
| Specialty Training Options | ✓ | ✓ |
| Affordable Classes | ✓ | ✓ |
| Flexible Schedule | ✓ | X |
| Socialization | X | ✓ |
| Professional Advice | ✓ | ✓ |
The Best Dog Training in Saint Paul, MN
Out of St. Paul's many dog trainers, we've compiled a list of the five best training options that are the most highly rated by dog parents in the city. You'll find both in-person and online training options below so you can choose the right trainer for your canine companion.
Dog Academy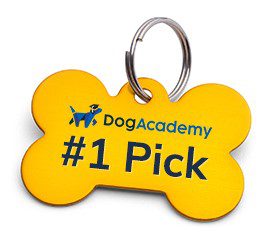 Dog Academy is one of the leading names in online dog training. Their courses were designed by AKC-certified trainers and cover a wide range of topics, from the most basic puppy training courses to more specialized subjects. For example, they offer classes training dogs to be emotional support animals and even have breed-specific training courses to help you work with your dog's innate needs. After all, different dogs have different needs, and their courses are created with that in mind.
Besides their finely-tuned online curriculum, Dog Academy works with experienced local trainers to help match you with the right person for in-person classes. Their approved trainers can help give you more guidance as a pet parent and help level up your dog's skills if you don't want to go it alone. Whether you need the convenience of online training you can do anywhere at any time, or you're looking for local training for hands-on help, Dog Academy is dedicated to helping you get your dog the best quality training.
The Canine Coach
With multiple locations around the St. Paul area, The Canine Coach consists of a large, professional team of trainers offering a comprehensive catalog of classes for your dog. Their group classes have options for puppies and older dogs learning the basics of obedience and manners, but they also offer courses to correct behavioral issues and enrichment classes for things like tricks, agility, and scent work.
Their drop-off FIT program is particularly valuable for high-energy dogs that like learning new things but don't always thrive in a traditional doggy daycare environment. The school also offers individual training in your home or remotely with a trainer over the phone, so you can tackle bad habits like barking, jumping up, or destructive tendencies.
Dog Days
Integrating a new puppy into your family can be a lot of work, particularly if you have a busy life and a full schedule. Dog Days specializes in a hybrid daycare and training service that will help you avoid coming home to a destroyed apartment. Drop your puppy off for their daycare, and they can enjoy an opportunity to become socialized with other dogs while attentive trainers help them build listening, recall, and leash skills, among others.
In addition, you can sign your dog up for trick training sessions when they are ready for additional challenges. As part of their daycare stay, they will learn some tricks for more mental stimulation at a very modest additional fee. Dog Days has several locations around St. Paul, so you can choose the one most convenient for you.
Twin Cities Obedience Training Club
Though technically in Minneapolis, this Twin Cities Obedience Training Club may be worth the drive for you, thanks to their unique collection of specialty training courses. As you might expect from any large training school, they offer puppy training and obedience courses taught by experienced professional trainers. However, where this training school really shines is in its specialty classes. After your dog passes initial obedience training, you might consider continuing their education in a specialty course.
If you think your dog might be a good candidate for competition, Twin Cities Obedience Training Club has agility and even dog modeling classes. A calm and empathetic dog might also be a great candidate to train as a therapy dog. And if you're an avid sportsman, enrolling your dog in their gundog training program could help you integrate them into your hobby.
UAK Dog Training
If a big school focusing on group classes feels like it could be overwhelming to you or your dog, consider UAK Dog Training. This is a solo operation by a highly experienced dog trainer who offers personalized care for each client. Her work focuses on helping the communication flow between dogs and their owners. If you are a first-time dog owner or you simply can't get your newest pup to connect with you, this individualized approach can be very valuable.
For dogs with behavior issues, putting them in a group session or an unfamiliar environment can also cause a lot of stress. Being able to train from your own home with a skilled professional can help you enact a plan of action that makes your life and your dog's life significantly happier together.
Find the Right Dog Training for You
Dog owners of St. Paul can rest easy knowing that no matter what kind of training they need for their dogs, there are plenty of options. Plenty of passionate dog training professionals serve this area, and they offer many courses to suit any dog's needs. Whether in-person or online, you can find foundational courses for puppies and even adult dogs.
Beyond that, there are trainers that specialize in helping correct behavior issues that can be troublesome for both you and your dog, along with specialty classes to further your dog's education and help with enrichment. This guide will ensure you find the perfect trainer and training style for your dog to thrive.