The Best Dog Training in Pomona, CA
7 minutes
If you're looking for dog training in Pomona, CA, you may not have to look very far. The city and surrounding areas are home to plenty of trainers offering everything from in-person group training sessions to one-on-one individual sessions.
Pomona is a fairly active and populous city. In this type of environment, it's helpful for a dog to learn how to behave among others, keep to the sidewalk, and generally remain calm when out in public.
However, as part of the San Gabriel Valley, Pomona also offers access to wide-open rural areas. Therefore, you might decide your dog should also learn to obey your commands when off its leash.
Don't worry if you're not sure where to start when choosing a dog trainer serving Pomona. We've put together a list of the top options, helping you find a trainer whose services, prices, and overall approach best suit you and your pet.
A Quick Look at the Best Dog Training in Pomona, CA
The following table covers basic information about the top dog trainers serving Pomona. Further down, you may find additional information about each option.
| | | | |
| --- | --- | --- | --- |
| Trainer | Price | Training Types | Online / In-Person |
| Dog Academy | $49.99 – $249.99 | Obedience Classes, Puppy Training, Psychiatric Service Dog Training | Both |
| It's a Dog's World | Prices vary. Contact the business to schedule a free consultation. | Board & Train, Doggy Daycare Camp & Training, Service Dog Training | In-Person |
| Rooted Dog Training | Ultimate Puppy Program $1,997; Complete Obedience Program $1,597 | Puppy Training, Complete Obedience Program for Adult Dogs | Both |
| Sit Means Sits (San Gabriel Valley) | Prices vary. Contact the business to schedule a free demonstration and consultation. | Day Training, Puppy Training, Canine Good Citizen Certification | In-Person |
| Deep Connection K9 Academy | $100.00 – $1125.00 | Immersion Board & Train, Day Training | Both |
Online vs. In-Person Training in Pomona
Online dog training offers a degree of convenience that may be ideal for your lifestyle if you're a busy person who can't justify traveling to a trainer. However, your dog may learn more during in-person training due to being less distracted. In-person dog training also gives your dog the opportunity to socialize with others. This may be important if they struggle with behavioral issues.
There's no absolute answer to the question of whether in-person dog training or online dog training is "better." As always, your goal is to determine which type of program best serves the needs of yourself and your pet.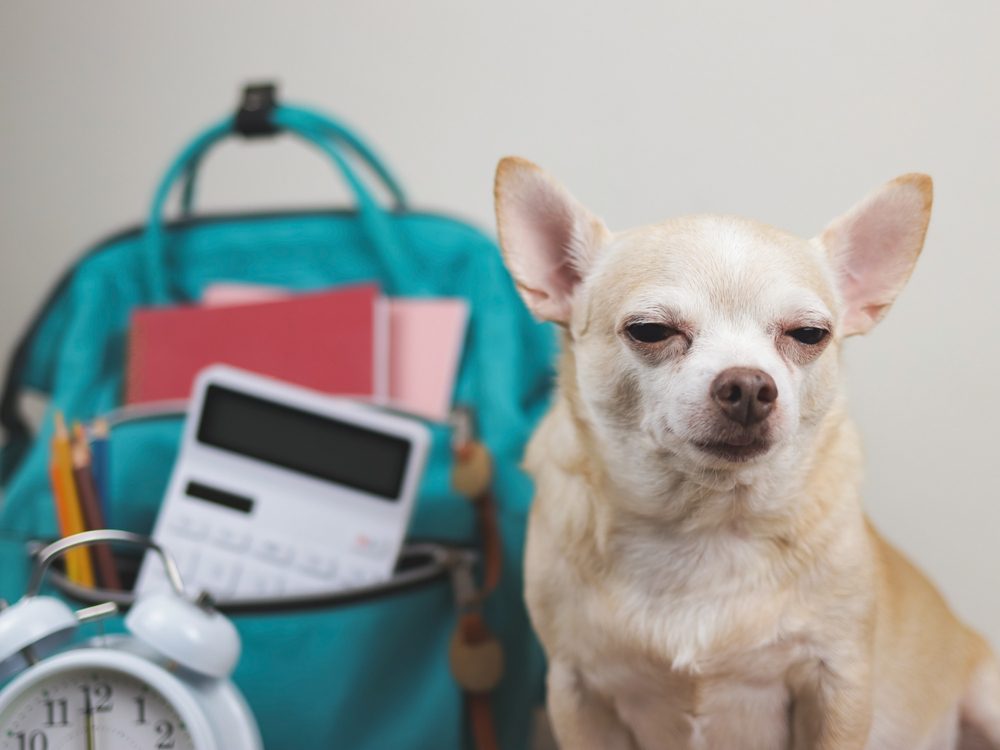 Perks of Online and In-Person Training in Pomona
Both in-person training and online dog training have their merits! The following table breaks down the pros and cons of each to help you make the right decision for you and your dog.
| | | |
| --- | --- | --- |
| | Online Training | In-Person Training |
| Home-Based Training | ✓ | ✓ |
| Flexible Learning Pace | ✓ | x |
| One-on-One Instruction | ✓ | ✓ |
| Access to Professional Trainers | ✓ | ✓ |
| Socializing Your Dox | x | ✓ |
The Best Dog Training in Pomona
Finding the best dog training in Pomona and the surrounding communities doesn't need to be as big a challenge as you might assume! The following list of the best dog training Pomona has to offer will make choosing the right trainer for your pet much easier.
Dog Academy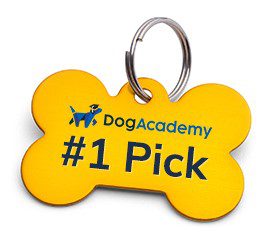 Dog Academy is an ideal option for those seeking a wide range of services and flexible options. Dog Academy offers both in-person and online training programs to accommodate different lifestyles and schedules.
Through Dog Academy, your dog can work with professional trainers as part of a group or through private training sessions. Specialty programs such as emotional support animal training can equip your dog with unique skills and capabilities that may set it apart from other pets.
It's a Dog's World
It's a Dog's World offers group lessons and private lessons, along with board and train options and at-home instruction options. Such flexibility allows the company to serve various types of people seeking dog training in Pomona. On top of these standard options, It's a Dog's World offers service dog training programs and pet grooming services. In addition, they offer American Kennel Club Canine Good Citizen programs, helping your dog learn how to comfortably navigate crowded urban spaces. It's a Dog's World's American Kennel Club Trick Dog Class can teach your dog how to perform various tricks to entertain yourself, your friends, and your family.
Rooted Dog Training
Rooted Dog Training is unique in that it offers training using remote collars or e-collars. These devices allow dog owners and trainers to "communicate" with dogs at distances of up to half a mile. That may be ideal if you plan on taking your dog out to explore the beautiful natural settings surrounding Pomona.
Although Rooted Dog Training takes advantage of innovative technology, its owner states that her goal is to help dog owners feel they can communicate effectively with their pets using just their bodies and energy. You may consider this training service if you want to be an active participant, learning how you can adjust your own behavior to communicate with your pet.
Sit Means Sit
Sit Means Sit tailors its dog training programs to the individual needs of each pet. While this means a dog owner has to complete a free demonstration and consultation to learn what a training program may cost, it also means they can choose a program that's ideal for their dog. The company's Canine Good Citizen certification also offers a solid foundation for a pet before moving up to a more rigorous program. Its trainers sometimes take a step back once they've established this foundation so they can monitor an owner's interactions with their pet.
Deep Connection K9 Academy
Deep Connection K9 Academy offers several packages, potentially making it an appealing option for someone looking for dog training in Pomona that fits their budget. Customers also have the option of participating in virtual online sessions if this is more convenient than in-person training. As the name implies, the goal of the team at this dog training service is to help dog owners forge strong connections with their pets.
Find the Right Dog Training for You
When looking for dog training in Pomona, you'll find there is no shortage of options to consider. Choosing the ideal trainer for you and your dog is easier when you narrow down the list to the top trainers in the area.
All the dog training services here have consistently earned stellar reviews from customers. To decide which program to enroll your dog in, consider your budget, your location, and the specific types of services you're looking for. By taking the time to pick the right trainer now, you and your dog may enjoy an even more positive relationship for years to come.