The Best Dog Training in Pittsburgh, PA
8 minutes
Pittsburgh often flies under the radar, but locals know it's a vibrant city with plenty of great amenities. It's one of the most walkable cities in the US, making it a great place for dog owners to get out into the downtown with their canine companions and enjoy a wide variety of public green spaces where dogs are welcome. This makes sociability and good manners a must for Pittsburgh dogs.
Of course, the outdoors aren't hospitable all year round, thanks to northeast winters. So, dog owners in Pittsburgh have to train their pups to navigate a variety of weather conditions, as well as how to enjoy both indoor and outdoor life as the seasons allow.
Fortunately, the Pittsburgh area has a number of great dog training options that help your dog learn the social and behavioral skills they need to be happy and polite in any situation. There are flexible training options to help suit any human schedule as well. In this article, we have compiled a list of some great dog trainers in the area to help you find one that suits you best.
A Quick Look at the Best Dog Training in Pittsburgh
Whether you're looking for puppy training, boarding options, or flexible training done in your own home, our list has something for you. In this table, we break down the essential stats of each recommended school, with more details on each location below.
| | | | |
| --- | --- | --- | --- |
| Trainer | Price | Training Types | Online / In-Person |
| Dog Academy | $34.99-$349.99 | Obedience, Puppy Training, Service Dog Training | Both |
| Paw & Order | $100+ | Behavior Correction, CGC | In-Person |
| Camp Bowwow | $40-$200 | Obedience, Leash Training, CGC | In-Person |
| Pawsitive Reactions | $110+ | Multi-dog training, Behavior Modification, Leash Training | In-Person and Online |
| Furever Good Dog | $75-$125 | Leash Training, Etiquette, Enrichment | In-Person and Online |
Online Vs. In-Person Training in Pittsburgh
Online classes aren't just for human students anymore. With more online technologies available and people feeling time crunches more than ever, online dog training is starting to grow in popularity. Some online training is self-directed with video classes on demand, while others are over video chat with a trainer directing you in real-time.
Of course, in-person classes are also an important option that many pet parents prefer. Both options can be valuable, you simply have to decide what works best your you and your pet.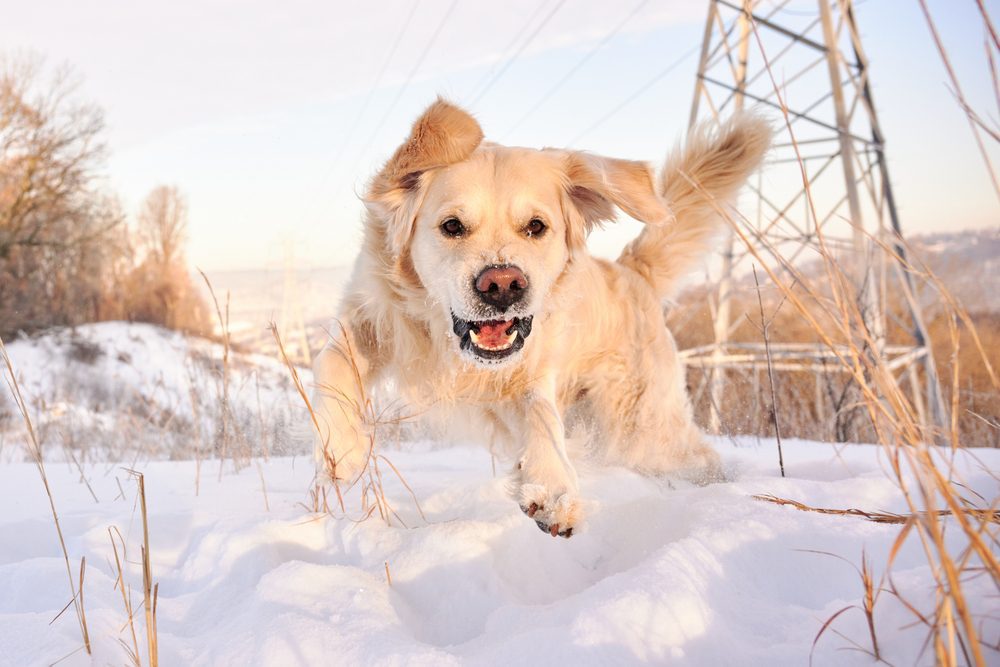 Perks of Online and In-Person Training in Pittsburgh
In-person dog training is the more traditional method, and it has a lot to offer. For example, it allows dogs opportunities for socialization with human trainers and in group classes with other dogs. It also allows you to see the nuances of how trainers read and react to a dog's body language in subtle ways. And besides, you may meet some other pet parents you can enjoy outings at the dog park with– a social bonus for the dogs and the people.
Online, however, is the best option for convenience. If you're a shift worker or simply manage a busy family schedule, it might be hard to find in-person classes at a time when you're available. By setting up online classes, you have more flexibility. And if your dog has some anxiety issues or aggression, starting training from a comfortable and familiar setting may be better for everyone until those issues are addressed.
| | | |
| --- | --- | --- |
| | Online Training | In-Person Training |
| Variety of training levels | ✓ | ✓ |
| Train on your schedule | ✓ | x |
| Personalized instruction | ✓ | ✓ |
| Affordable Options | ✓ | ✓ |
| Behavior Modification | ✓ | ✓ |
The Best Dog Training in Pittsburgh
Now that you have a basic rundown of some of the top dog trainers in the Pittsburgh area, we have some more detailed information on the style and type of training each school specializes in. This will help you make an informed decision about which one is right for your family!
1.) Dog Academy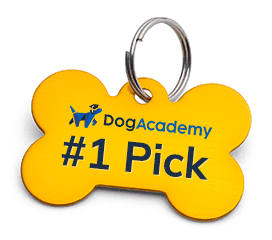 If you have decided that online dog training is the best option for you and your four-legged friend, then Dog Academy is our top pick when it comes to convenience and variety. Dog Academy offers on-demand video courses on a huge range of topics for whatever level your dog is at. Their courses train you how to train your dog. Classes can be done any time and anywhere. They do offer support as well, so you can contact their team with any questions or concerns.
However, they also offer in-person training, thanks to their network of experienced, professional trainers that serve every city in the US, including Pittsburgh. They offer both online and in-person programs, and the trainers can also come to your home, if that works better for you and your dog. You can also combine online and in-person training, and get the best of both worlds!
If you are training a more advanced dog to become an emotional support dog, their course is very valuable and will give you a certificate of completion when you and your dog finish it. They also offer breed-specific classes for dogs that need more particular kinds of training based on their energy levels, intelligence, and demeanor.
2.) Paw & Order
Paw & Order is one of the most highly rated and beloved dog training schools around Pittsburgh. It's easy to see why when you look at their variety of training options. The school has a team of highly qualified dog trainers who create a personalized plan for your dog based on the LIMA method– Least Invasive, Minimally Aversive. This creates a less stressful environment where your dog can thrive, rather than be fearful.
The school offers a board and train program that allows your dog to work on developing their etiquette while you are at work or on a trip. They also have in-home training where a teacher will come to you, group classes that help improve socialization, and even canine adventures. The adventures are for clients whose dogs have already gone through a training program, and they give humans and dogs alike a chance for enrichment and socialization in different environments,
3.) Camp Bowwow
Camp Bowwow is known as one of the best doggy daycare in Pittsburgh, but their great daycare isn't the only thing they offer. Besides boarding and grooming, they also offer training from beginner to advanced levels. Their foundational level class is designed to teach the essential basic commands as well as help your dog learn leash walking. Dogs can work their way up to advanced level training that prepares them to take the Canine Good Citizen (CGC) exam.
Training can be rolled into daycare and boarding classes as well, allowing your dog to experience socialization, enrichment, and personalized attention while they stay at the camp.
4.) Pawsitive Reactions
Pawsitive Reactions is a small operation run by a single owner who is passionate about dog training. The training program specializes in creating harmony in multi-dog families and correcting negative behavior patterns in adolescent and adult dogs. The classes focus on empowering pet parents to develop good communication and a strong bond with their dog or dogs. Training techniques focus on developing a dog's ability to respond to circumstances with positive behavioral choices, rather than a system of strictness and punishment.
Consultations and training are mainly done online for one to two hour sessions. In-home training can also be arranged for dogs who need more personalized hands-on work with the trainer.
5.) Furever Good Dog
Embracing a hybrid training model, Furever Good Dog provides online classes via Zoom as well as personalized in-home training. This school is another small, locally operated option run by an experience, certified trainer. Classes range from helping dogs develop basic etiquette skills, to breaking bad habits through behavior modification courses. These are particularly recommended for dogs who struggle with anxiety or aggression.
By strengthening the bond between dog and owner and improving communication, Furever Good Dog aims to help you have a harmonious home with your pup. Uniquely, this program also focuses on enrichment techniques to help owners find effective ways to keep their dog's mind and body active even when they are stuck indoors more during the winter.
Find the Right Dog Training for You
It can be hard to decide which dog trainer will be right for you and your canine family member. After all, it's a commitment of time and money for you, and an important foundation for your dog to have. Hopefully, our list has helped you narrow down some of the best options available in the greater Pittsburgh area so that you and your dog can find the perfect match.