The Best Dog Training in Paterson, NJ
7 minutes
Paterson has countless leisurely activities for dogs. You can walk alongside the Passaic River, explore the city's parks, take a day trip to Great Falls – Paterson is no short of entertaining things to do with dogs.
Before the activities in Paterson strengthen the bond between you and your furry friend, your dog must behave well. Walking with a calm, relaxed dog enthusiastic to see strangers and other pets is one thing; a dog that pulls on the leash and barks at everyone is another.
Dog training is important and can help the experiences you will have with your pup. However, finding the right trainer for your dog can be challenging. Whether you've just got a puppy or have a dog with behavioral problems that need direction, discover the best dog trainers in Paterson in this article.
A Quick Look at the Best Dog Training in Paterson, NJ
Before diving deep into Paterson's top dog trainers, here's a quick look at their pricing, what they offer, and how they train dogs. You'll find a more detailed review of each trainer below.
| | | | |
| --- | --- | --- | --- |
| Trainer | Price | Training Types | Online / In-Person |
| Dog Academy | $49.99 – $349.99 | ESA Training, Specialty Classes, Puppy Training | Both |
| Leading Paws | $50 – $65 per Hour | Obedience Training, Behavior Modification, Board and Train | In-Person |
| LECA | $15 – $1,195 | Basic and Advanced Obedience, Learn and Play, Group Classes | In-Person |
| Embark Dog Training | $135 per Hour | Manners, Puppy Training | In-Person |
| Packman to the Rescue | Contact for Details | Basic Obedience, Puppy Training, Leadership Coaching | Both |
Online Vs. In-Person Training in Paterson
Paterson is home to only a handful of dog trainers, so you won't have a large selection of choices. While you may need to drive to nearby areas to visit a dog trainer in their facility, online training will bring up more possibilities.
Online training typically involves video courses and private calls. Compared to in-person training, it's much more affordable and flexible.
Although newer than traditional training methods, online training is more effective than many believe. You uphold the duties of a trainer (with help and guidance) in an environment your dog knows. This can help your dog absorb training like a sponge and build a stronger bond.
However, online training has its setbacks. It lacks hands-on guidance from a professional dog trainer. This makes addressing specific behaviors challenging. Dogs with complex behavioral issues, like aggression that lead to biting, often need supervision from a professional trainer.
That's when you should look for Paterson's dog trainers for in-person training. Although costlier than online training, in-person dog training gives that hands-on guidance where the trainer can point your dog in the right direction. Plus, it socializes dogs, simulates real-life situations, and provides a tailored approach to your dog's individual temperament.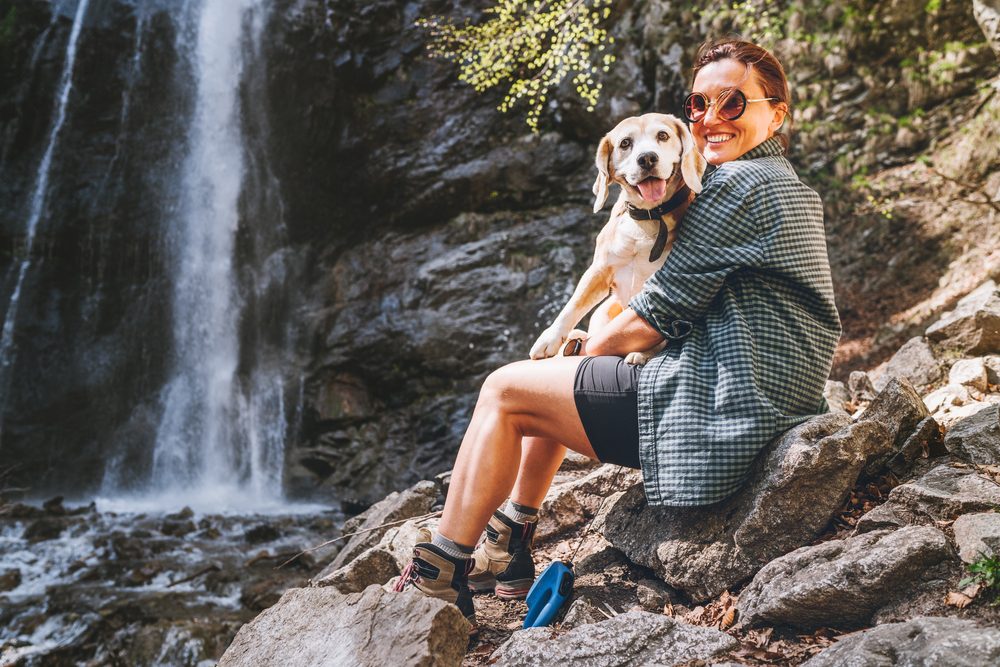 Perks of Online and In-Person Training in Paterson
| | | |
| --- | --- | --- |
| | Online Training | In-Person Training |
| Flexible Schedule | ✓ | ✓ |
| Socializes Your Dog | x | ✓ |
| Study at Your Own Pace | ✓ | x |
| One-on-One Instructions | ✓ | ✓ |
| Train at Home | ✓ | ✓ |
The Best Dog Training in Paterson
The trainers around the Paterson area offer a wide range of dog training services. Below, you will find what Paterson's best trainers can help you with, along with their  pricing and contact information.
Dog Academy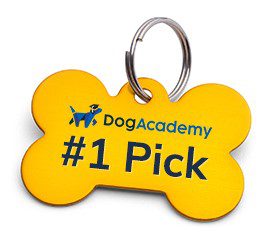 There's a reason why countless dog owners turn to Dog Academy. Our nationwide reach connects you with professional dog trainers that are experts in the training your pup needs. Dog Academy trainers have proven experience in all kinds of dog training, from puppy training to emotional support animal training.
Find the best trainer for your dog in Paterson by simply answering a few questions, and start your dog's transformation with private training sessions or group classes.
Dog Academy also knows how life can get in the way of training your dog. The online training resources on our website allow dog owners to choose when and where to train. Even if you're completely new to dog training, our beginner-friendly courses are easy to follow. For the challenges ahead, there'll always be a trainer to provide you with 24/7 support along the journey.
Leading Paws
Leading Paws gives dogs obedience training and helps fix behavioral issues in the Paterson area. Leading Paws is run by Steven Addario, an 8-year Navy veteran with a NAPWDA certification.
Steven offers in-person training and requires dogs he trains to be easy to control on the leash and generally obedient. If your dog struggles with aggression, separation anxiety, or other behavioral problems, he also provides training to help fix them before the obedience class.
Although Leading Paws generally work with dogs on an hourly basis, they have custom board and train programs. In addition to training, you can also get pet sitting, dog walking, and grooming services.
LECA
LECA (Lifelong Enrichment for Companion Animals) has a different take on dog training. They have an enrichment program that's a mix of one-on-one training and socialization. These semi-private, semi-group classes are full of social play between training sessions that entertain and train dogs simultaneously.
The enrichment program starts with assessing your dog and addressing behavioral issues if they have any. Then, they participate in group classes that begin with pack walking and resume with training. As your dog gets better at performing commands, they introduce a sport suitable for them, such as rally, agility, and nose work.
LECA's training program can be a fun experience for dogs, especially if they are young and have socialization needs. It's a unique training method full of positive reinforcement and activities to tire them out.
Embark Dog Training
Embark Dog Training offers puppy training and basic manners with hourly in-home training sessions. Their puppy training is quite extensive and covers crate training, potty training, and basic obedience. The basic manners program takes these further with commands like leave it, stay, and name recall.
Since the trainers of Embark Dog Training will come to your place for in-home sessions, it's perfect for those with a busy schedule or travel limitations.
Throughout the training journey of your dog, Embark Dog Training provides unlimited email support from your dog's trainer. They also provide dog owners with training videos, outlines, and handouts. These materials that come with training sessions can help you handle your dog in various situations.
Packman to the Rescue
Packman to the Rescue is a well-known dog training organization in North Jersey. They offer a wide range of training services. These include online training, puppy training, behavior modification, and leadership coaching to help dog owners understand their dog's behavior.
In addition to these training services, you can get a consultation from Packman to the Rescue. For example, if your dog is anxious due to life changes, their phone consultation can provide solutions to help your dog get accustomed to the new settings.
Packman to the Rescue has experienced dog trainers that can provide tailored solutions to your dog's needs. They work with each dog individually, so the trainers approach dogs with training techniques for their temperament and personality.
Find the Right Dog Training for You
We've listed a range of dog trainers in the Paterson area that can help you and your pooch. Although challenges are expected, finding the best dog training in Paterson for you might be easier than you think.
All it takes is evaluating your individual circumstances, like flexibility in scheduling, budget, and how you want the training to be done. Then, consider if the trainer's qualifications and past experiences match your dog's needs. From there, you can make an informed decision to hire the best trainer for your dog.