The Best Dog Training in Orlando, FL
7 minutes
If you live near the central Florida metropolis, Orlando, and you've recently added a dog to your family, you might be wondering where to begin when it comes to training. To prepare your dog to get through the hustle and bustle of crowded tourist areas, they'll need to be well-socialized and responsive to your commands, even when there are plenty of distractions. You'll probably also want your pup to be able to join you for outdoor activities in and around the many lakes in the area.
Plenty of trainers in and around Orlando are prepared to help with just those specific needs, such as leash and e-collar training, along with off-leash training options, so your pup can splash freely in the water. No matter what you and your dog need, there's a range of beginner to advanced dog training schools that will help you communicate with them and teach them how to behave in a variety of situations.
Getting a professional trainer's help can give you and your dog a huge advantage. A professional who is familiar with all kinds of behaviors can help you develop plans and strategies so that you and your pup have a strong relationship. Additionally, dog training prevents frustration and bad habits from forming on both sides.
A Quick Look at the Best Dog Training in Orlando
Here's a quick breakdown of the best dog training in Orlando. Full details of each school will be explained below.
| | | | |
| --- | --- | --- | --- |
| Trainer | Price | Training Types | Online / In-Person |
| Dog Academy | $49.99 – $349.99 | Obedience, Service Dog Training, Puppy Training | Both |
| Orlando Dog Training Club | $45-$150 | Puppy Training, Show Prep, CDG Training | In-Person |
| Walking Dog Training | $95-$2900 | Off-Leash Training, Leash walking, Obedience | Both |
| Bark Busters | $150-$600 | Behavior issues, Puppy training, Obedience | Both |
| Diversity K-9 Services | $60-$270 | Puppy Training, CGC, Agility Training, | In-Person |
Online Vs. In-Person Training in Orlando
While in-person dog training used to be the only option, the world is getting increasingly digital. As a result, dog owners now have more choices, and Orlando is no exception. Besides fully online options from nationally respected companies, even many local training organizations now have hybrid or online training options.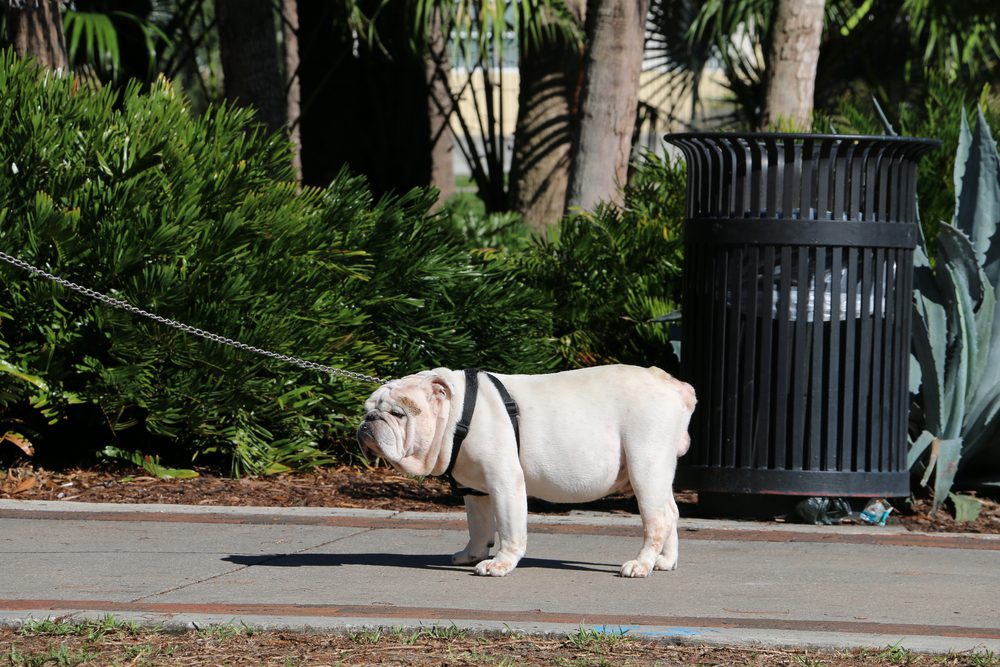 Perks of Online and In-Person Training in Orlando
Here you can compare the different benefits of online and in-person training.
| | | |
| --- | --- | --- |
| Perks | Online Training | In-Person Training |
| Access to professional trainers | ✔️ | ✔️ |
| Affordable Options | ✔️ | ✔️ |
| Socializes Your Dog | X | X |
| Always Fits Your Schedule | ✔️ | X |
| Trainer Can Come to Your Home | X | ✔️ |
The Best Dog Training in Orlando
If you don't know where to start when it comes to finding a dog trainer, don't sweat it. We've found some great options that will suit almost any dog and human. Here are some solid options for dog training in the Orlando area to help you narrow down your search. From online programs and consultations that guide you through the training process to weekly group classes, trainers who come to you, and immersive boarding and training classes, Orlando has a great variety of dog training options.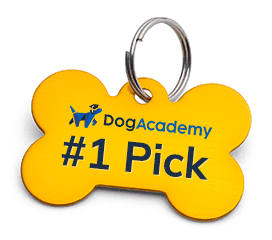 Online or In-Person: Both
Types of Training Courses: Obedience Classes, Behavioral Issues, Puppy Training, Psychiatric Service Dog Training, Emotional Support Animal Training, Specialty Classes (e.g. Canine Confidence, Separation Anxiety)
Price Range: $49.99 – $349.99
Phone Number: (605) 223-1971
This dog training school offers an impressive variety of classes for the ultimate convenience, both online and in-person. Whether you're starting from scratch with an exuberant young puppy or trying to implement more specialized training with an adult dog, Dog Academy has options for you. They even offer some breed-specific training courses to anticipate some breeds' unique needs, as well as everything from puppy kindergarten courses to psychiatric service dog training lessons. Their classes are easy to follow, whether you've had dogs your whole life or are welcoming one to the family for the first time. In addition, you can train at home with their online lessons —an environment where your dog is already comfortable—as your schedule allows. Or, you can choose to study with their in-person trainers to help make sure your dog gets socialized well. Whatever you need, Dog Academy can work for you.
Online or In-Person: In-Person
Types of Training Courses: Puppy Training, CGC, Show Training, Pet Tricks
Price Range: $45-$150
Address: 6357 All American Blvd, Orlando, FL 32810
Email: orlandodogtrainingclub@gmail.com
The Orlando Dog Training Club is a non-profit member of the American Kennel Club. They offer general and specific dog training classes at a moderate price point. They also offer classes earlier and later in the day, on weekdays and weekends, to help accommodate various schedules. Their Puppy Pre-K class accepts dogs as young as 7 weeks old, and their CGC (Canine Good Citizen) class from the American Kennel Club teaches 10 essential skills for dogs and owners. For more advanced dogs and owners, the school offers trick training, and it has a variety of courses for competitive dogs in several different specialties.
Online or In-Person: Both
Types of Training Courses: Leash and Off-Leash Training, Obedience
Price Range: $95-$2900
Address: 3709 Bobolink Ln, Orlando, FL 32803
Phone Number: (407) 341-6032
The Walking Dog Training school is a little unorthodox. Its mission is about empowering dog ownership and training owners just as much as training dogs. The school focuses on the use of e-collars to train dogs and correct common walking issues. Training the dogs to walk on a leash and eventually be able to go off-leash in appropriate settings is the school's main focus. The school offers training resources to owners in the form of e-books and online consulting sessions. You can also sign your dog up for a two-week boarding and training session to give them a "mental reset." During this time, your dog will stay at the school for two weeks to jump-start their training in an immersive environment.
Online or In-Person: Both
Types of Training Courses: Behavior Issues, Puppy Training, Obedience
Price Range: $150-$600
Phone Number: 1-877-500-2257
Bark Busters is a large company with trainers throughout the country that offers a high-quality training model that's consistent wherever you are. Their trainer will come to you, allowing you to train your dog at home in their own environment. Recently, the company has also expanded to offer virtual training sessions online. The school focuses on humanely training dogs without harsh punishment or fear tactics. Instead, the idea is to work on a psychological level with your dog. So while the school offers puppy training and simple obedience, they shine in their specialization on behavior issues in adult dogs, from aggression and barking to phobias and anxiety.
Online or In-Person: In-Person
Types of Training Courses: Puppy Training, CGC, Agility Training
Price Range: $60-$270
Address: 10806 Palmbay Dr, Orlando, FL 32824
Phone Number: (407) 461-4415
Diversity K-9 Service is a one-stop shop for dog care services in the Orlando area. The facility offers group classes, one-on-one training, daycare, and boarding. The weekly group classes focus on topics like puppy training and Canine Good Citizen training, allowing your dog to learn valuable skills while socializing with other dogs and people. Their agility classes offer enrichment and challenges for more advanced dogs. Since the facility offers boarding you can take advantage of their boarding and training programs to help your dog learn new skills and practice good behavioral habits even while you're out of town.
Find the Right Dog Training for You
Many people try to overcome the hurdle of dog training on their own, but this can cause unnecessary stress for you and be taxing on your relationship with your dog. Certain breeds need more expertise than others, and correcting behavioral issues becomes a lot simpler with a professional onboard. Whether you're just starting out with a new puppy, training an older dog that's new to your family, or trying to correct some issues with an established canine family member, there are training options that will work for you.
In the Orlando area, there are many good dog training options to choose from. For our list, we chose to feature those that are highly rated by dog owners and cover a variety of different needs. Whether you need a flexible schedule allowing you to train from home, or you're looking for a more immersive experience for your dog, we hope our list helps you narrow down your search for your ideal trainer and training program