The Best Dog Training in Norman, OK
7 minutes
The third biggest city in Oklahoma is not short of dog-friendly activities. You can take a scenic walk along the Sutton Wilderness Trail, have fun in the dog parks, and explore nature at Lake Thunderbird State Park.
These, and other pet-friendly attractions in Norman, can strengthen the bond between you and your furry friend and create lasting memories. However, your dog must be well-behaved to get the most out of these places.
There are resources to learn how to train your dog at home, such as Dog Academy's online courses, but you might need to look for a professional trainer when life gets busy.
Luckily for Norman residents, finding a good trainer doesn't require driving up to Oklahoma City. Norman dog trainers specialize in various dog training, from basic obedience to protection work. This article will guide you in finding the best dog training in Norman. Read on to discover your options!
A Quick Look at the Best Dog Training in Norman, OK
Here's a quick overview of the best dog trainers in Norman. You'll find a more detailed summary of each trainer's services and pricing in the later parts of the article.
| | | | |
| --- | --- | --- | --- |
| Trainer | Price | Training Types | Online / In-Person |
| Dog Academy | $49.99 – $349.99 | Behavioral Issues, Specialty Classes, Psychiatric Service Dog Training | Both |
| Southern Warrior K9 | $400 – $3,500 | Basic and Advanced Obedience, Detection Dog Training, Protection Dog Training | Both |
| American Dog Obedience Center | $2,000 | Board and Train, Basic Obedience Training, Behavior Modification | In-Person |
| Tip Top K9 Norman | $1 – $100 | Puppy Training, Obedience Classes, Behavior Modification | In-Person |
| Canine Sports Academy | Contact for Pricing | Service Dog Training, Agility Training, Dog Sports | In-Person |
| Really Good Pets | $450 – $2,580 | Therapy Dog Training, Canine Good Citizen Training, Behavior Modification | In-Person |
Online Vs. In-Person Training in Norman
Online dog training is a fairly new concept, so you won't have as many options for online training in Norman. Still, your few options may be enough to get the quality online training your dog needs.
This training method can work wonders if you're prepared and motivated to train your dog. You can start online training by scheduling a video call with an instructor or watching courses.
Those completely new to dog training benefit the most from online training sessions with instructors. As you progress and understand your dog's behavior, you can start courses to train your dog by yourself.
However, online training doesn't always work with advanced training types or dogs with severe behavioral issues. These often require extensive training and hands-on guidance by a professional. In-person training is much costlier than online training but delivers more accurate results.
When choosing between online and in-person training, consider your dog's training needs and weigh your options. Since there's a wide selection of dog trainers in Norman, consult different trainers to find the best training for your dog.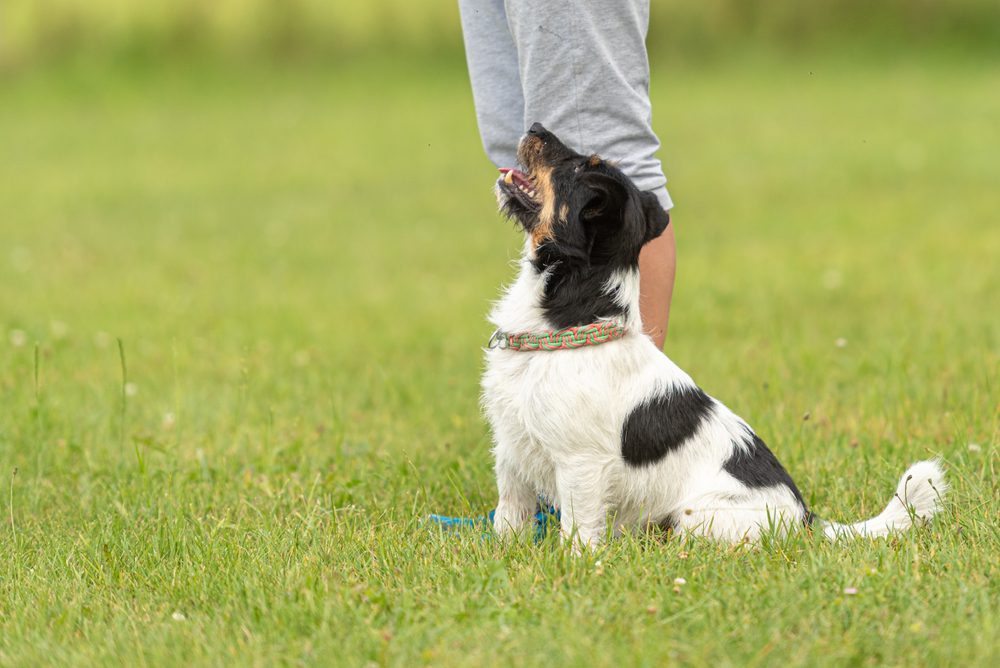 Perks of Online and In-Person Training in Norman
| | | |
| --- | --- | --- |
| | Online Training | In-Person Training |
| Cost Effective | ✓ | x |
| One-on-One Instruction | x | ✓ |
| Socializes Your Dog | x | ✓ |
| Flexible Schedule | ✓ | x |
| Study at Your Own Pace | ✓ | ✓ |
The Best Dog Training in Norman
Below, you'll find our top picks for the best dog training in Norman, along with a brief overview of how they can help your dog, their pricing, and contact information.
Dog Academy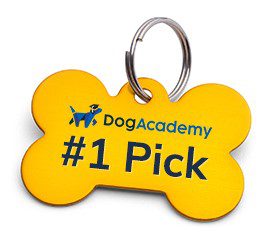 Dog Academy is a leading name in dog training, not just in Norman but all over the US. Training with Dog Academy is flexible and affordable for dog owners. You can book an online training session with an expert instructor and begin training, or schedule in-person training after filling out the quick questionnaire.
All Dog Academy trainers are AKC-certified and specialize in different training methods. Your dog is guaranteed to get expert guidance from experienced trainers that will address your dog's training needs.
Dog Academy also has online courses created by certified trainers. You can finish these courses focusing on basic obedience and ESA training to even breed-specific resources that will help you better understand your dog's behavior. With all these, Dog Academy stands out as the best dog training in Norman.
Southern Warrior K9
Southern Warrior K9 specializes in a range of dog training services. They have programs for puppy training, basic and advanced obedience, and specialized training for detection and protection dogs. You can book private lessons both in-home and at their facility for behavior modification to stop unwanted acts.
In addition to these, you can leave your dog for a board and train program. This program directly involves the owner more, where you'll attend sessions to learn how to handle your newly trained dog. Southern Warrior K9 is also one of the few dog trainers in Norman that offers online training, though it's exclusive to puppy training.
American Dog Obedience Center
American Dog Obedience Center trains dogs through their board and train program that lasts three weeks. This program, for dogs five months and older, teaches basic commands and addresses behavioral issues.
Although American Dog Obedience Center isn't as flexible as other Norman trainers, their board and train program gathered positive reviews from past clients. It's a great dog training company for Norman residents looking to address behavioral issues and get basic obedience training.
If you're a past client or a military member, there's a $100 discount on this three-week board and train program.
Tip Top K9 Norman
Tip Top K9 Norman has private, in-home lessons and group classes for puppies and obedience training. They focus on various dog training goals including potty training, eliminating aggressive behaviors, and obedience training.
Tip Top K9 Norman has numerous dog trainers specializing in various training types. All it takes is a $1 in-home lesson to find the best trainer for your dog. This trainer is convenient because you won't spend time commuting to the trainer's location. Plus, you'll get custom training packages for your dog's needs.
Canine Sports Academy
Canine Sports Academy extends dog training beyond obedience and makes it fun by incorporating play and sports. However, obedience training is still at the foundation of Canine Sports Academy. You can take your dog for obedience classes and slowly introduce dog sports to keep them healthy and stimulated.
Canine Sports Academy is conveniently located within a short drive from residential neighborhoods. If you're looking for a fun place to take your dog for training, Canine Sports Academy is one of the best places with great facilities and instructors.
Really Good Pets
Really Good Pets is a flexible dog training company with multiple training programs. You can select from private obedience training and behavior modification to group classes and therapy dog training. The training programs at Really Good Pets typically include in-home sessions lasting one to six months.
You can pay for Really Good Pets training programs monthly as you attend them with perks ranging from free lifetime telephone support to free group classes to maintain your dog's training. These make Really Good Pets a flexible dog trainer in Norman that offers tailored training services.
Find the Right Dog Training for You
We've listed a range of dog trainers that specialize in different training types. While it's good to have this many options, it can also make deciding difficult. Find the right trainer in Norman by carefully inspecting each trainer's reviews to see how they handle goals similar to yours, pricing, and course availability.