The Best Dog Training in Naperville, IL
7 minutes
Welcome to our blog, where we compare and contrast the industry-leading names to provide a rundown of the best dog training centers in the United States. Today, we will explore the dog training options available in Naperville, Illinois.
As a dog owner in Naperville (or its surroundings), you'll find various training options to strengthen your bond with your furry companion. From positive reinforcement training, encouraging good behavior through rewards and affection, to obedience training, ensuring your dog behaves well in public spaces, each method offers unique benefits.
In this vibrant city's urban environment, mastering commands like "sit," "stay," and "heel" is crucial for your dog's safety and enjoyment on busy sidewalks and amid distractions. Meanwhile, off-leash training becomes essential for those in the outskirts, enabling your dog to explore nature safely on hikes and outdoor adventures.
So, without further ado, let's delve into the various dog training options available in Naperville and explore each method's unique challenges and advantages.
Whether you're a city dweller or a nature enthusiast, we will help you discover the best dog training approaches tailored to your specific environment. Training will help you foster harmonious relationships and joyful companionship between you and your beloved canine friend.
A Quick Look at the Best Dog Training in Naperville, IL
Below is a summary table of the top dog trainers in Naperville, comparing their prices, training types, and whether they offer online, in-person, or both options. For a more detailed review of each trainer, continue reading the rest of the blog.
| | | | |
| --- | --- | --- | --- |
| Trainer | Price | Training Types | Online / In-Person |
| Dog Academy |  $49.99 – $349.99 | Obedience Classes, Psychiatric Service Dog Training, Specialized Training | Online and In-Person |
| Cloud K9 Academy | $135.00 – $5,000.00 | Behavioral Training, Manners Training, Agility Training | Online and In-Person |
| Stayyy.com | Contact for Price |  Obedience classes, Puppy Training, Behavioral Training | In-Person |
| Dog Gone Good Dog Training Inc. | Contact for Price | Basic Obedience, Trick Training, Behavioral Training | Online and In-Person |
| The Gold Leash | $150.00 – $3,000.00 | Puppy Training, Advanced Obedience Training, Behavior Modification | In-Person |
Online Vs. In-Person Training in Naperville, Illinois
When it comes to dog training in Naperville, pet owners are presented with the choice between two effective methods: Online and in-person training sessions. Both options offer distinct advantages, meaning you can choose what best suits your preferences and your pet's needs.
For instance, online training brings convenience to the forefront, offering the flexibility to learn from the comfort of one's home and tailor the schedule to fit busy lifestyles. With a vast array of resources, such as video tutorials and interactive materials, you can access knowledge at your own pace.
On the other hand, in-person training sessions provide the benefits of direct interaction with seasoned trainers. This face-to-face approach lets trainers observe the dog's behavior firsthand and deliver immediate feedback and personalized guidance.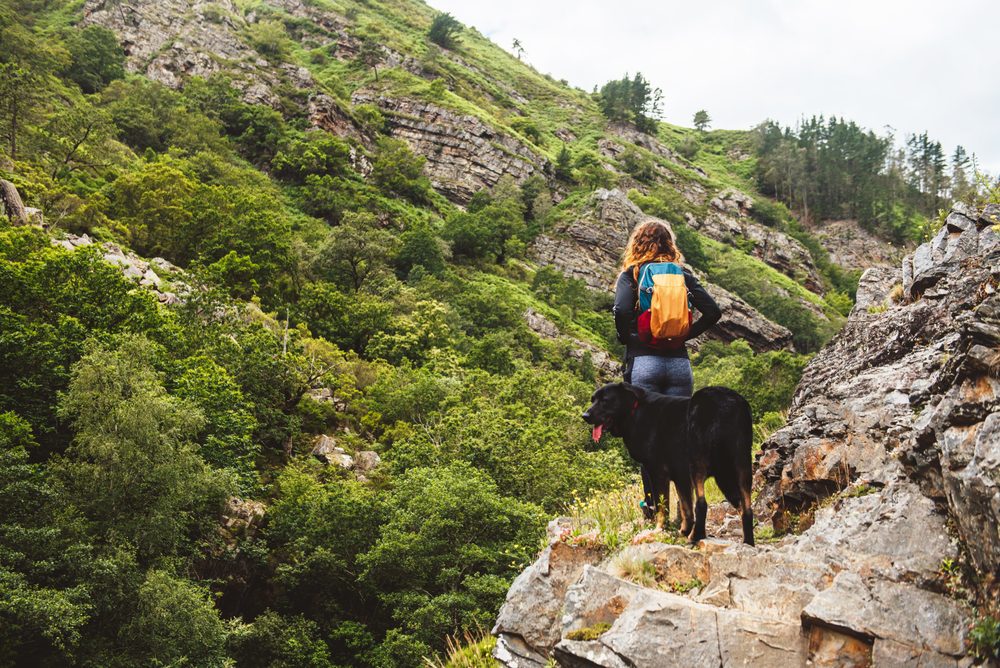 Perks of Online and In-Person Training in Naperville
While online training offers convenience and ample resources, some may find the hands-on approach and instant feedback of in-person sessions more beneficial. The absence of physical presence in online training can pose challenges in addressing certain behavioral issues that require immediate correction and redirection.
Conversely, the structured in-person training environment allows for real-time adjustments to training techniques, catering to dogs needing extra attention and patience. Additionally, group classes provide a supportive community where dogs learn from one another and build social skills.
Ultimately, the choice between online and in-person training in Naperville depends on individual preferences and the specific goals for the dog's training journey. Both methods strengthen the bond between dog and owner, ensuring a well-trained and happy companion.
Here's a quick comparison highlighting the upsides and downsides of online and in-person training to help you make an informed decision.
| | | |
| --- | --- | --- |
| Perks | Online Training | In-Person Training |
| Convenience | ✓ | ✓ |
| Interactive resources | ✓ | ✓ |
| Socialization | x | ✓ |
| Learn at your own pace | ✓ | x |
| Personalized feedback | ✓ | ✓ |
The Best Dog Training in Naperville
Now that we have explored the perks of online and in-person training, it's time to delve into the cream of the crop – the best dog training centers Naperville offers.
These training facilities have garnered praise and earned a reputation for their effective methodologies, skilled trainers, and dedication to helping dogs and their owners build a strong and positive bond.
Dog Academy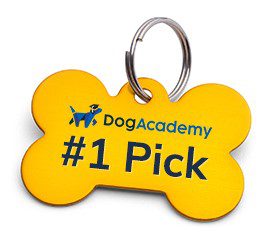 Dog Academy is one of the leading dog training centers in Naperville. They are a good choice for dog owners looking for a comprehensive and effective training program that can be customized to meet the needs of their dogs.
They cover various topics meticulously designed by AKC-certified professionals and experienced canine trainers. This includes basic obedience, puppy training, behavioral problems, agility training, and specialized courses for ESA and Psychiatric Service dogs.
Additionally, most programs are self-paced so you can work at your own pace and on your own time. Dog Academy stands out for several reasons: Expert trainers, customized training plans, positive reinforcement training methods, and budget-friendly pricing.
Cloud K9 Academy
If you're looking for hyper-targeted dog training courses in and around Naperville, you might want to check out Cloud K9 Academy. Although their pricing is a bit higher, the quality of their courses justifies it.
As the only Karen Pryor Academy Certified Training Partners in the area, Cloud K9 Academy serves dogs of all breeds, backgrounds, and ages.
They have a variety of courses to choose from, including private and group classes, boarding and training, and virtual sessions.
Stayyy.com
When it comes to efficient dog training in Naperville, Stayyy.com is another reputed name that stands out. Unlike the other centers in this list, Stayyy doesn't offer online training but focuses more on personalized feedback and socialization.
Stayyy.com offers a variety of courses, including a Preschool Puppy Training program, boarding and training, and canine leadership programs.
One of the biggest features of Stayyy is their use of only certified professional dog sitters and trainers. All their sitters are trained in animal care and safety and are background checked and insured, so you can rest assured that your pet is in good hands.
Dog Gone Good Dog Training Inc.
With over two decades of experience, Dog Gone Good Dog Training Inc. is among the premier dog training institutes servicing Naperville and nearby areas. They offer many services, including phone and video consultations, group training, and at-home sessions.
Led by Michele Meyer, a certified Dog Trainer and Behavioral Consultant, and member of the APDT, Dog Gone Good leverages positive reinforcement to train its canine students. One of the great things about Dog Gone Good is that they allow you to customize their existing programs based on your, your family's, and your dog's needs.
The Gold Leash
The Gold Leash is another great option for getting your dog trained by professionals in Naperville. In addition to its state-of-the-art dog boarding facility, The Gold Leash offers several training sessions to bring the best out of your furry friend.
Whether you're a new owner seeking to establish a strong foundation with Puppy Basics 101 or fine-tune your dog's obedience skills with Advanced Obedience, they have you covered. For dogs facing behavioral challenges, their Behavior Modification program is tailored to address specific issues positively.
Find the Right Dog Training for You
When searching for dog training in Naperville, it's crucial to begin by establishing your objectives. This is because selecting the appropriate trainer extends beyond just the training itself. These classes are primarily about developing a strong connection and nurturing a relationship built on trust and comprehension.
It would be best to explore the available trainers and read reviews from other pet owners to gather valuable insights. Consider visiting their facilities or observing classes to assess their approach. Some training centers may offer free consultations, allowing you to get a feel for their training style and determine if it aligns with your needs.
With thorough research and careful consideration, you will eventually find the perfect fit for your furry companion's training journey.