The Best Dog Training in Little Rock, AR
7 minutes
Little Rock, Arkansas' bustling capital city, is known for its thriving cultural scene, range of outdoor recreational activities, and unique architecture. It's also a great place to live with a canine companion! Throughout the city, there are plenty of dog-friendly parks, trails, activities, and restaurants to explore.
Of course, like any big city, it can be very hectic, so it's important your dog is well-socialized and knows how to behave around busy roads. Since Little Rock also has leash laws in place, it's vital your pup knows their leash manners too. A professional dog trainer can help with basic obedience, leash walking, road awareness, and any other training needs or behavioral issues.
There are several dog trainers in Little Rock, each bringing something different to the table. We've gathered and summarized our top five choices, covering their services, training approaches, and prices below.
A Quick Look at the Best Dog Training in Little Rock, AR
This table provides a quick run-down of the best dog trainers available in Little Rock, Arkansas. Read on for a  detailed review of each option.
| | | | |
| --- | --- | --- | --- |
| Trainer | Price | Training Types | Online / In-Person |
| Dog Academy | $49.99 – $349.99 | Obedience classes, puppy training, psychiatric service dog training | Both |
| Little Rock Dog Training Club | $89 – $115 (approx) | Agility, scent work, canine good citizen test | In-Person |
| Canine Country Club | Private training is $50 per hour, contact for more details | Board and train, puppy kindergarten, daycare training | In-Person |
| Real Time Dog Training | Contact for details | Separation anxiety, reactivity, personal coaching sessions | Both |
| Furry Feet Retreat And Training Center | $59 – $950 | Marking behavior, leash manners, crate training | Both |
Online vs. In-Person Training in Little Rock, AR
Training a dog is the equivalent of training an unruly toddler. It's challenging and requires a whole lot of dedication, persistence, and patience. You don't have to battle this alone though — professional trainers are there to help! Pet owners can choose between two training styles in Little Rock: online or in-person.
Online training typically involves completing an online course or having scheduled video calls with a professional trainer. In comparison, in-person usually involves taking your dog to a dedicated training facility.
Online training is generally more affordable than in-person training. It's also flexible and ideal for people with busy schedules or transport difficulties. In-person training doesn't offer as much flexibility with scheduling, though it does let you ask plenty of questions and receive instant feedback. It also provides a more personalized, one-on-one approach. Plus, in-person is particularly great for socialization since it exposes your dog to different people and environments.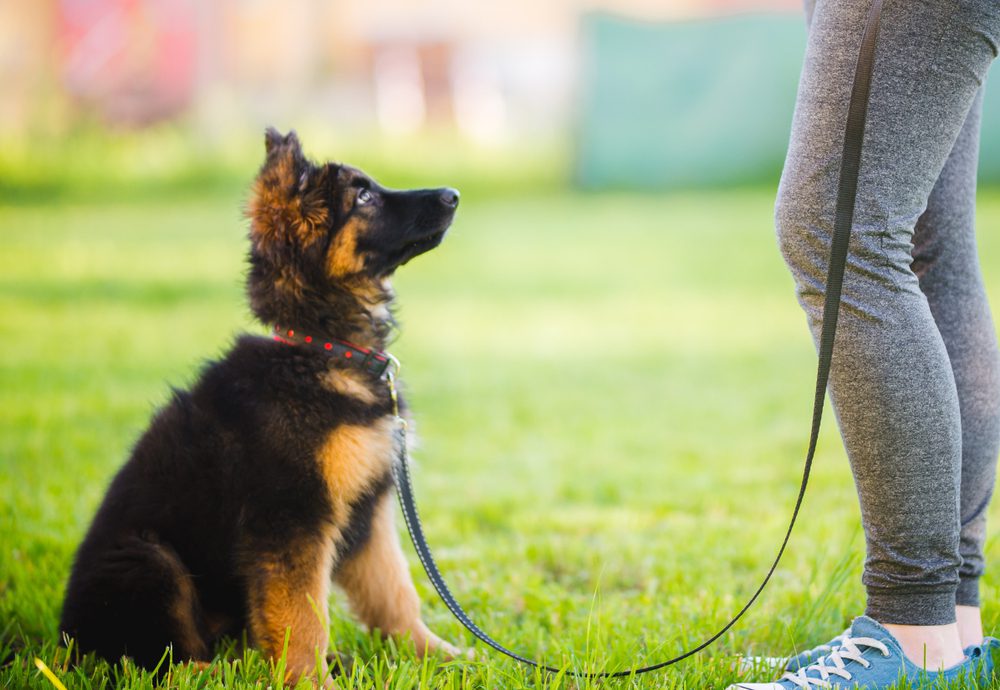 Perks of Online and In-Person Training in Little Rock, AR
To help you decide which training style is best for you, we've created a list of the pros and cons of online and in-person training.
| | | |
| --- | --- | --- |
| | Online Training | In-Person Training |
| Receive professional guidance | ✓ | ✓ |
| Interactive and Engaging | ✓ | ✓ |
| One-on-One Instruction | ✓ | ✓ |
| Study at Your Own Pace | ✓ | X |
| Socializes Your Dog | X | ✓ |
The Best Dog Training in Little Rock, AR
Little Rock is home to several dog trainers, and each one is unique in their own right. However, when there are so many options out there, it can be incredibly difficult to know which trainer to go with! To help you narrow down your options, we've found the five best dog trainers in Little Rock, Arkansas.
We've made sure to include trainers that provide general obedience and puppy training, as well as trainers that cater to niche needs, like agility and Psychiatric Service Dog training.
Dog Academy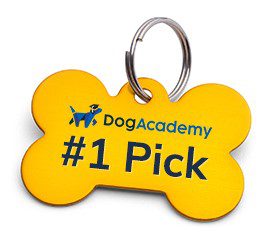 Dog Academy is a training organization that provides in-person and online training options at an affordable price. They offer an extensive amount of courses, from general obedience programs to classes for specific breeds or behavioral issues. Dog Academy is also among one of the few organizations in Little Rock to offer dedicated Emotional Support Animal training and Psychiatric Service Dog training.
Dog Academy boasts a network of over a thousand expert dog trainers, so you're sure to find a trainer that suits you and your pup if you do opt for in-person training. The online training courses are convenient and accessible and have been developed by AKC-certified trainers with decades of experience.
Little Rock Dog Training Club
Established in 1950, Little Rock Dog Training Club (LRDTC) is an AKC-licensed non-profit organization with experienced instructors and plenty of training facilities, including two outdoor agility areas and three training rings. They offer a range of in-person group classes, and they also hold AKC-licensed obedience, rally, and agility trials throughout the year.
Instructors at the LRDTC only use positive-reinforcement methods and are committed to strengthening the shared bond between owner and pet. Since it's a non-profit organization, lesson prices are also lower than most in-person training lessons.
Canine Country Club
Canine Country Club is a local dog care facility that offers several services for pet owners, including doggy daycare, bathing, swimming, boarding, and of course, training. They use positive reinforcement measures and strive to train while socializing, helping dogs become confident and well-adjusted in everyday life. They provide private one-on-one training sessions (on-site or at your home) but also offer group training classes,  daycare training, puppy classes, and board and train.
Canine Country Club is an ideal option for owners after in-home visits or a training facility with plenty of additional helpful services. They're also a great option if your main priority is socialization.
Real Time Dog Training
Real Time Dog Training is run by Jamie, a dog behavior specialist and graduate of the Dog Trainer Academy. Jamie's training has a positive, calm approach that doesn't rely on force, and she offers both online and in-person training for pet owners in the Little Rock area.
Her basic foundation training package includes a 1-on-1 private consultation in your home,  a  tailored training plan based on your dog's needs, and six months of phone and email support. Her online training is held over video call and is ideal for new puppies or dogs suffering from behavioral issues like separation anxiety.
Furry Feet Retreat And Training Center
Furry Feet Retreat and Training Center is owned by Jeaneen Niel, a dog behaviorist with over 40 years of experience. Throughout her training career, she has worked with virtually every dog breed and tackled a range of complex behavioral issues. She is particularly well-versed in therapy dog training, agility, search and rescue training, rally, conformation, and field trials. Pet owners can choose between comprehensive online courses or personalized in-person training sessions.
Find the Right Dog Training for You
Finding a suitable dog trainer in Little Rock can be difficult, especially if you don't know any other pet owners in the area who can share their experiences with you. However, our list above is sure to help you find a reputable, effective dog trainer.
When choosing a dog trainer, make sure to consider your needs, schedule, budget, and desired training outcomes. You should also consider how much prior experience the trainer has with your dog's breed and behavioral issues. Arranging an initial meeting can give you better insight into the trainer and whether or not their approach and services are suitable for your pup.