The Best Dog Training in Hialeah, FL
7 minutes
Hialeah is a gorgeous city located near Miami. The perks of being located near Miami and not in the metropolitan area is that it's not a dense population center, so there's more room for housing with dog-friendly amenities. Aside from housing, plenty of parks and trails are there for you to explore with your family – including your canine companion.
That said, making the most out of owning a dog in Hialeah comes down to training. Without the proper training, you'll be left with a dog that doesn't get along with others, plus they might have a barking problem.
When it comes to training a dog in Hialeah, there are a few things to consider. First and foremost, make sure the dog is socialized and trained on a leash. This will make going for walks much easier and will help you cut down on the barking.
Some other things to be mindful of are wildlife and other animals, so make sure you look into trainers that can help with temperaments.
While there are many options for dog trainers in Hialeah, some trainers are better than others. With everyone claiming to be the best, this becomes overwhelming. The good news is that we're here to help you narrow down your options. Read on to discover the best dog trainers in Hialeah, Florida.
A Quick Look At the Best Dog Training in Hialeah, FL
Several dog trainers are available in Hialeah but we only want to show you the best. Take a look at our summary in the chart below for some insights into the best trainers in Hialeah.
| | | | |
| --- | --- | --- | --- |
| Trainer | Price | Training Types | Online / In-Person |
| Dog Academy | $49.99-$349.99 | Obedience Classes, Puppy Training, Psychiatric Service Dog Training | Both |
| Delta Force K9 | Contact for Details | Obedience, Protection, Commands | In-Person |
| Asger K9 | $25 Starting | Basic Obedience, Behavior Rehabilitation, Board & Train | In-Person |
| Wolff's Kennel Inc | $6-$100 | Puppy Imprinting, Advance Obedience, All Levels Of Protection Training | In-Person |
| K9-Solutions | $25-$40/Month or $80/Hour | Puppy, Obedience, Behavioral Training | Both |
Online vs. In-Person Training
Online and in-person dog training are the primary options you'll come across. In-person dog training has been around for a long time and it's one of the most effective options. However, it lacks the flexibility and affordability options that online dog training offers.
When it comes to perks, in-person dog training has many of them. Some common benefits include at-home training, physical connections between dogs and trainers, and having the option to board and train your dog. These benefits are something you won't find with online training. As for the drawbacks, they come down to price and the lack of flexibility.
On the other hand, you have online dog training. The main benefits include flexibility and affordability but there's also the benefit of learning at your own pace. Plus, many online trainers have podcasts or YouTube channels for additional information. The only big drawback of online training is that you can't board your dog.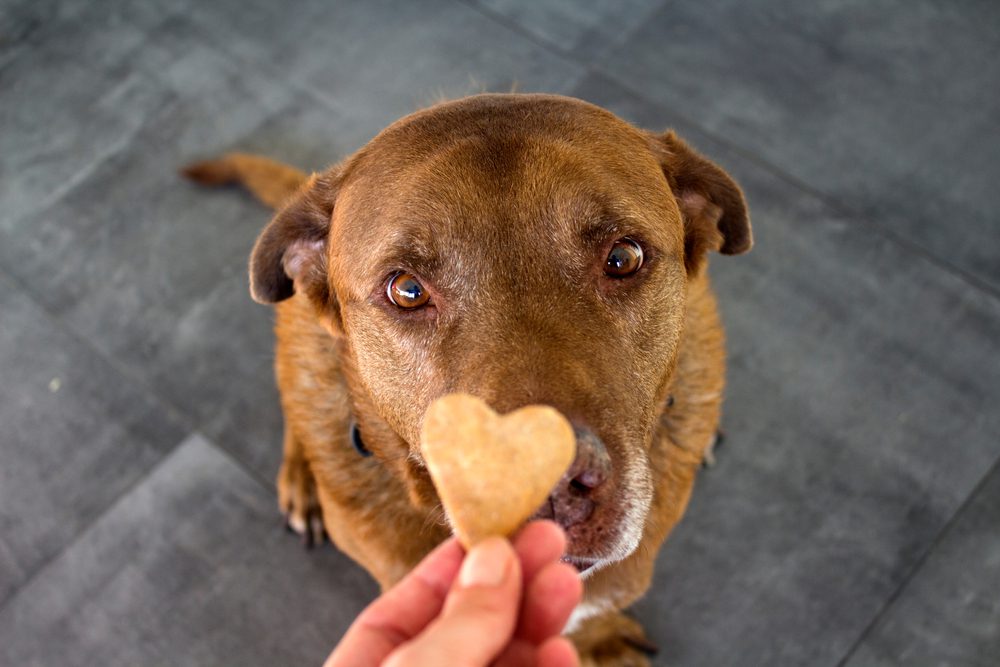 Perks of Online and In-Person Training in Hialeah
Learn about the perks of online and in-person dog training below.
| | | |
| --- | --- | --- |
| | Online Training | In-Person Training |
| Cost Effective | ✓ | ✓ |
| Flexible Schedule | ✓ | X |
| One-on-One Instruction | X | ✓ |
| Study at Your Own Pace | ✓ | X |
| Socializes Your Dog | X | ✓ |
The Best Dog Training in Hialeah
When you're looking for dog trainers in Hialeah you have a lot of options. While having options is helpful, it makes finding the right fit challenge, especially when they all claim to be the best. Below we'll take you through our top 5 picks for the best trainers in Hialeah. Our selections are made based on testimonials, price, location, and other factors.
Dog Academy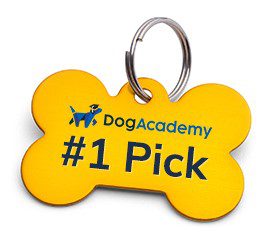 When it's time to train your dog, Dog Academy is always the best choice, regardless of where you are in the United States.
Services are available in-person and online and all trainers with Dog Academy have professional certifications. For in-person trainers, these certifications are for state-level training, while online trainers maintain American Kennel Club (AKC) certifications.
Aside from credentials, Dog Academy is also one of the best options because they make training easy. There are several packages to choose from, you don't have to worry about selecting the wrong course or paying too much by the hour.
Delta Force K-9
Delta Force K-9 offers several types of training options and even some advanced courses. The basic training sessions are made for puppies and adult dogs who need help with behavioral modifications.
The organization has been around since 1997 and has built up a good reputation in Florida. They've been featured on news channels and won several competitions for dog obedience. All trainers are also certified, which gives you some peace of mind.
The last thing to note is that there are unique training sessions for protection. For people who want a guard dog, Delta Force K-9 is one of the only options in Hialeah.
Asger K9
Asger K9 uses a combination of evidence-based dog training and reward-based dog training to get optimal results.
The trainers have an understanding of canine psychology, which helps them assess your dog's behavior before training begins. This gives you a starting point and a clear end goal, which is valuable when compared to trainers that only offer basic options.
Puppy training is also available and there are even some other services you can choose from like daycare, boarding, and pick-up/drop-off.
Wolff's Kennel Inc
Wolff's Kennel puts your dog first and can handle private training sessions or board & train sessions. When your dog is boarded they have 24/7 care, which isn't always common for dog boarders.
As for the training options, Wolff's Kennel offers a diverse range of options. Basic obedience and commands are available but the team also has some unique options like a breeding service.
Wolff's Kennel can also help with issues that your dog is having like nutritional problems and anger issues. Aside from training services, other basic packages include daycare, boarding, and grooming.
K-9 Solutions
K-9 Solutions is all about reward-based training and positive reinforcement. The trainers focus on building trust with your dog, which makes it easier for them to teach commands that transfer to the owner.
K-9 Solutions is also flexible in how training sessions are delivered. There are in-home, online, and even educational options for dog owners. K-9 Solutions offers something for everyone, no matter where they are in their training journey.
Their training packages make pricing affordable and give you access to 24/7 training online and weekly sessions with a certified trainer.
Find the Right Dog Training for You in Hialeah
Hialeah is a great place to live and spend time with a canine companion. If you want to maximize your time with your dog it's always best to have them trained professionally.
Always choose dog trainers based on your specific needs to get the most for your time and money. For example, if you want it done fast and with minimal involvement, you're best suited for boarding and training programs. If you value flexibility, you're better off with online programs.
Regardless of the type of training you need, all of the options we provide are the best choices in Hialeah. Still, Dog Academy always remains the best choice because of its packages and flexibility.