The Best Dog Training in Hampton, VA
7 minutes
Hampton is one of the most dog-friendly cities in Virginia, with plenty of things to do. You can explore the Fort Monroe Seawall trail and enjoy the waterfront views, dine in dog-friendly restaurants, hit the Sandy Bottom Bark Park, and see airplanes at the Air Power Park.
All these places and attractions in Hampton can strengthen the bond between you and your dog and create lasting memories. However, your dog must behave well in these public places to ensure you two have a good time and stay safe. Otherwise, you'll look forward to going home, not enjoying Hampton to the fullest.
Dog trainers in Hampton can help you understand your dog's behavior and offer tailored training solutions. You'll find a range of dog training in the city, from board and train programs to in-home training sessions to video calls with an instructor.
However, finding the right trainer for your dog can become a hassle if you don't know where to look.
In this article, we'll present the best dog training options in Hampton, Virginia, so you can easily find the right training for your dog.
A Quick Look at the Best Dog Training in Hampton, VA
Here's a summary of the best dog trainers in Hampton. Some aren't located within the city but are a quick drive away, especially if you live in the north.
| | | | |
| --- | --- | --- | --- |
| Trainer | Price | Training Types | Online / In-Person |
| Dog Academy | $49.99 – $349.99 | Obedience Classes, Puppy Training, Psychiatric Service Dog Training | Both |
| Merrimac Dog Training Club | Contact for Pricing | Basic and Advanced Obedience, AKC Rally Classes, Scent Work | In-Person |
| PetSmart Dog Training | $30 – $375 | Puppy Training, Private Lessons, Group Classes | Both |
| On Command Dog Training | $70 – $175 | Obedience Training, Therapy Dog Training, Agility Training | In-Person |
| Off Leash K9 Training Hampton Roads | $1,200 – $3,500 | Board and Train, Tracking Dog Training, Therapy Dog Training | In-Person |
Online Vs. In-Person Training in Hampton
Hampton has great dog trainers, but there aren't many. You'll have limited choices if you want to get the best dog training for your pup. That's why you might want to consider online training or trainers outside the city.
Online training is more effective than most dog owners think. It involves you, the owner, more than group classes or private lessons with a trainer. Instructors guide you in these online lessons to teach your dog what they need to learn.
Dog trainers in Hampton that offer online training have various classes, including basic obedience, fixing destructive behaviors, and ESA training. Alternatively, you can finish courses on these to learn how to train your dog.
While teaching your dog at home is convenient, severe behavioral issues or advanced training require hands-on guidance from an expert trainer.
Although pricier, in-person dog training can be just as convenient as the trainer can come for in-home training lessons. You can also enroll your dog in a board and train program for a few weeks or group classes to socialize your dog.
If price isn't a concern, in-person training can be more efficient, but online training offers better value with flexible scheduling and affordable lessons.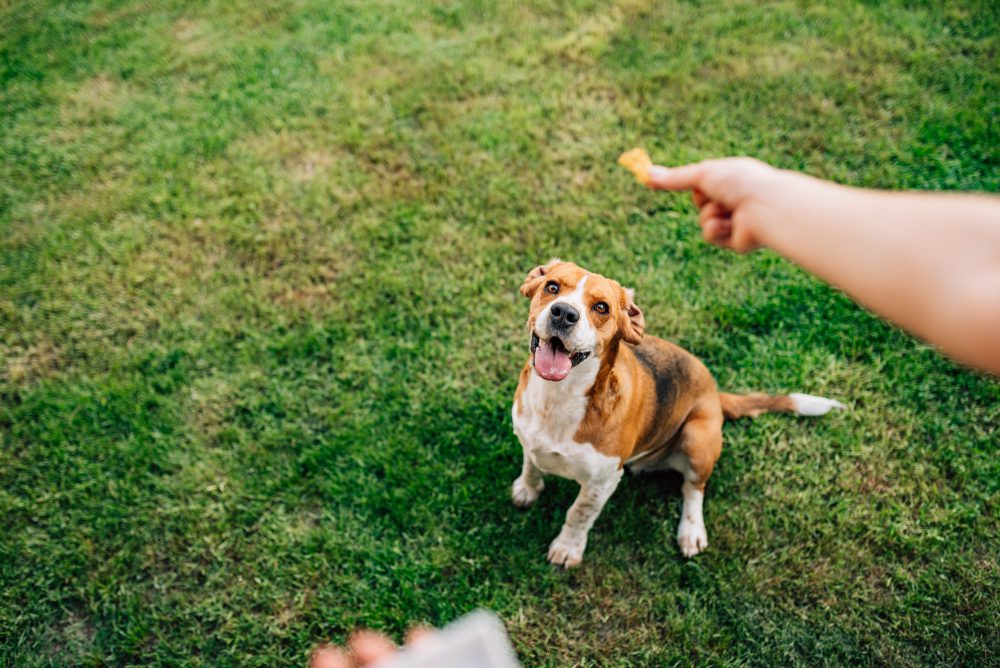 Perks of Online and In-Person Training in Hampton
Here are some of the online and in-person dog training perks in Hampton to help you decide.
| | | |
| --- | --- | --- |
| | Online Training | In-Person Training |
| Cost Effective | ✓ | x |
| Flexible Schedule | ✓ | x |
| Study at Your Own Pace | ✓ | ✓ |
| Socializes Your Dog | x | ✓ |
| Hands-On Training | x | ✓ |
The Best Dog Training in Hampton
Below, you'll find the best dog trainers in and near Hampton. Some aren't located exactly in the city but are a short drive away through I-64. If you're in the north, you might be even closer to these dog trainers than Newport News residents.
Dog Academy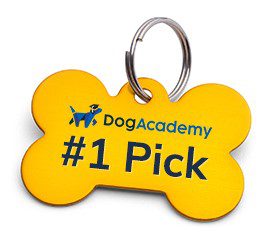 Dog Academy is one of the best organizations for dog training in Hampton. The trainers at Dog Academy are experts with AKC certifications and years of experience. You're guaranteed to get a trainer expert in the matter, whether for basic and advanced obedience, psychiatric service dog training, or any other.
It isn't only the quality and variety you'll find in the training programs that make Dog Academy great. Dog Academy has a nationwide network of expert trainers where you can schedule classes flexibly at affordable rates. These make Dog Academy one of the best places for training – not just in Hampton but anywhere in the country.
Merrimac Dog Training Club
Merrimac Dog Training Club is an AKC-licensed club located at the heart of the city. This dog training club has regular group classes for basic and advanced obedience training for AKC Rally, agility training, and scent work. The trainers also offer custom training plans for specific needs, like behavior modification and overcoming anxiety.
Merrimac Dog Training Club is excellent for dog owners looking for lifelong training for enrichment and fulfillment. One consideration is you will need to take your dog to their location, which can be demanding, depending on where you live.
PetSmart Dog Training
PetSmart is more than a place to shop for supplies and toys. You can get online training, private lessons, or enroll your dog in group classes for puppy training to beginner and advanced obedience. The online lessons last 30 minutes, and in-person training sessions are held at PetSmart locations. You can buy these lessons in a bundle to save money.
PetSmart is an appealing place with everything it provides to dogs and their humans. Other than training, you can shop for toys and treats, get your dog groomed, leave them for doggy daycare, and receive veterinary care. PetSmart also has payment plans enabling customers to make interest-free monthly payments.
On Command Dog Training
On Command Dog Training, located north of Sandy Bottom Nature Park, is a short drive from Hampton. They have numerous classes that range from rally obedience to therapy dog training. The classes last six weeks, with weekly one-hour sessions. After every lesson, your dog gets homework assignments to practice at home.
Since there will be other dogs during these group classes, your dog will have lots of socialization opportunities. If group lessons aren't a good fit for you or your dog, you also can book private lessons. Lastly, On Command Dog Training offers consultations for new dog owners.
Off Leash K9 Training Hampton Roads
Off Leash K9 Training Hampton Roads is quite far away. However, you won't need to drive to their location as their in-home training services cover the Hampton area. This dog training company is one of Virginia's biggest and has over 1,000 positive reviews on Google Maps.
Off Leash K9 Training Hampton Roads have several packages that include obedience training, therapy work, tracking, and aggression elimination. Besides in-home training, Off Leash K9 Training Hampton Roads have board and train programs for obedience and tracking.
Although their packages are costly (upwards of $1,000), qualified individuals can pay in monthly installments.
Find the Right Dog Training for You
Hampton's dog trainers may be few, but you have good quality options. The dog trainers that made our article have diverse training programs for group classes, private lessons, and online training.
As you look for the best trainer, always consider your dog's training needs. This comes at the forefront of decision-making. Dog trainers experienced in training dogs like yours will deliver faster, better results.
Before signing up for a trainer's class, check their customer reviews for dog owners with similar goals, and additional resources you might benefit from, like training videos. By keeping these in mind, you will get closer to finding the dog trainer that suits you the most in Hampton, Virginia.