The Best Dog Training in Garden Grove, CA
6 minutes
This suburban area in California is loaded with parks and beautiful natural places. However, it's embarrassing to accompany your dog to such locations if they aren't comfortable around other animals and bark at strangers.
The neighboring areas of Garden Grove are blessed with best-in-class dog trainers. Most of them deal with behavioral issues in pups and mature dogs. Some also provide pet-sitting and boarding facilities in a hygienic environment.
Ahead, we'll share all the finest training facilities in Garden Grove. Our comprehensive list includes all essential details, like contact information and pricing.
A Quick Look at the Best Dog Training in Garden Grove, CA
The chart below shows the top-rated dog trainers in Garden Grove. We'll cover insightful information about all these professional trainers later in the article, so don't stop reading!
| | | | |
| --- | --- | --- | --- |
| Trainer | Price | Training Types | Online / In-Person |
| Dog Academy | $49.99-$349.99 | Obedience Classes, Psychiatric Services, Emotional Support, Puppy Training | Both |
| It's A Dog's World K-9 Academy | $50-$140 | Behavior Modification, Off-Leash Training, Problem-Solving | Both |
| Force-Free Dog Training | Contact for Pricing Details | Service Training, Basic Obedience, Separation Anxiety | In-Person |
| All Breed Dog Training | Contact for Pricing Details | Agility Aggression, Recall, Potty | In-Person |
| Klutch K9 | Contact for Pricing Details | Beginner & Advanced Obedience Training, Deterrent, Remote Training. | In-Person |
Online Vs. In-Person Training in Garden Grove
Our list of the best dog trainers in Garden Grove includes in-person and virtual options to fulfill both preferences. In-person programs usually offer different session timings so pet owners can visit when they find it the most suitable.
In-person training is valuable if personal interaction is better for your dog. Visiting the training center also provides a chance to socialize and learn with other canines.
Opting for face-to-face training means you must set aside a couple of hours from your busy schedule. However, some dog trainers also offer in-person dog training at your home.
On the other hand, online training doesn't require you to follow a specific schedule. Virtual sessions are set at your convenience. If those times no longer suit you, you can change them accordingly.
Also, for online training there is zero commuting, so pet owners will save up on fuel expenses. This option is ideal for budget-minded people who want flexibility and to train their furry friends from home.
Dogs can learn anytime and anywhere at their own pace. Hence, it all comes down to your preferences.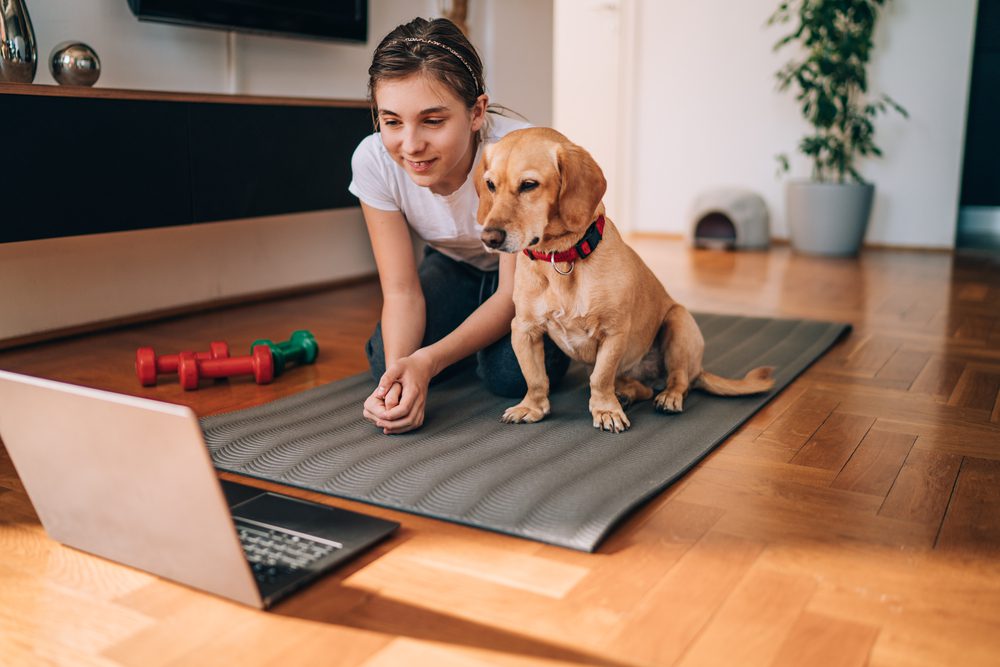 Perks of Online and In-Person Training in Garden Grove
If you're still confused about whether virtual or in-person service is better, see the chart below, which highlights the perks of both:
| | | |
| --- | --- | --- |
| | Online Training | In-Person Training |
| Pet Socializing | x | ✓ |
| Flexible Schedule | ✓ | x |
| One-on-One Instruction | x | ✓ |
| Study at Your Own Pace | ✓ | x |
| Learn from home | ✓ | ✓ |
The Best Dog Training in Garden Grove
Here's a list of well-known dog trainers in Garden Grove.
Dog Academy
It's A Dog's World K-9 Academy
Force-Free Dog Training
All Breed Dog Training
Klutch K9
We will evaluate each trainer in detail now.
Dog Academy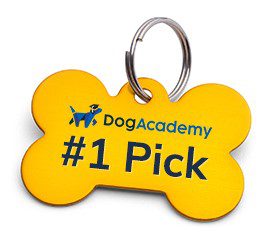 Dog Academy is a premium choice for all pet owners. Whether they want to teach basic and foundational commands to their canine companions or specialized traits like managing separation anxiety there's something for everyone.
We also offer reward-based training throughout in-person and virtual programs. Our in-person training sessions offer both group and private classes. We provide services nationwide, so you don't have to miss out or travel anywhere to have your dog trained.
Our online training program was crafted by AKC-certified trainers, and online trainers maintain certifications.
It's A Dog's World K-9 Academy
This esteemed dog training platform was established in 2000. The group classes include Puppy KG, AKC Trick Dog Class, AKC Urban CGC, and various obedience classes. These offerings are exceptional and are carried by AKC-certified professionals. Pets learn aggression control, off-leash training, obedience, leash reactivity,  socialization, and more.
They provide psychological training, including separation anxiety, trick, and recall, in addition to boarding services. Finally, in-home, service training, puppy lessons, and private sessions are also available.
Force-Free Dog Training
Force-Free Dog Training is a specialized platform for dogs and pups, founded by an animal behaviorist boasting 20 years of expertise. They cater to all ages and breeds.
Force-Free Dog Training is known for following practical yet gentle training techniques. Clients have complimented their easy-to-learn techniques tailored to each canine's needs and temperament.
All Breed Dog Training
Does your dog exhibit unwanted behavioral issues? Solve them all at All Breed Dog Training, where the expert team teaches all breeds to sit, respond, walk with their owner, and more. Even energetic pups at least eight weeks old are welcome for behavioral training.
The facility also teaches dogs to protect your possessions without being aggressive in public areas. Service training is a bit costly, but the investment is worth each penny as they handle your dog with professionalism. Lastly, you can drop your pets at their location for pet-sitting whenever you travel.
Klutch K9
This family-run business calls for all pet owners tired of their dog's unpleasant behavior in public. Klutch K9 specializes in potty, aggression, obedience, off-leash, recall, separation anxiety, trick, socialization, and vocational training in private, in-home, and group sessions.
Their compassionate teaching methods strengthen the bond between canines and their owners. Klutch K9 emphasizes customized training. To try their services, you can avail free consultation by filling out the contact form.
Find the Right Dog Training for You
What a tempting array of dog trainers in Garden Grove! It can be difficult to narrow down options, but we can help you with this too.
Force-Free Dog Training is ideal for sensitive breeds hesitant about behavioral training because the platform follows gentle techniques. All Breed Dog Training offers excellent behavioral training for pups and mature dogs.
We also admire the tailored and compassionate approach of Klutch K9. They offer psychological, emotional, and behavioral training.
If you're looking for specialized training with detail-oriented courses, Dog Academy and It's A Dog's World K-9 Academy are optimal choices. Both dog trainers boast AKC-certified experts that curate customized programs.
Whatever platform you choose, you'll be satisfied. Remember that consistency and patience are the secret ingredients. Even the most prestigious institutions won't make any difference if the pet owner is negligent towards the training purpose. While the staff will cater to the dog, the pets also rely greatly on your positive reinforcement.