The Best Dog Training in Gainesville, FL
7 minutes
Welcome to Gainesville, Florida, where the dog training scene is as diverse as the city itself! If you're a dog owner on the lookout for top-notch training options, you're in for a treat (no pun intended!)
Gainesville has a plethora of choices, each designed to tackle different doggy dilemmas. Whether you're looking to teach your pooch some basic manners or conquer specific behavioral challenges, the dog trainers here have got you covered.
If your pup struggles with separation anxiety, leash reactivity, or fearful tendencies, fear not—there are specialized training programs available that cater to their specific needs.
From obedience classes to give your dog good manners to exhilarating agility classes that keep your furry friend sharp and stimulated, you'll get all the benefits you need.
A Quick Look at the Best Dog Training in Gainesville, Florida
This is a summarized version of the best options for dog training you can find right now in Gainesville. For more details on why they're the best, you can find detailed discussions further down below.
Online vs In-Person Training in Gainesville
In-person training offers the advantages of individualized attention and quick feedback, but at the expense of constrained schedules and higher prices. Because your dog is receiving specialized training from a qualified trainer, it often has better results than online training.
Online dog training, on the other hand, provides a ton of freedom and reduced costs, but it has fewer customization options and fewer opportunities for socialization of your dog. It's generally easier to train your dog online because you don't have to travel to another location.
Regardless of which one you go for, you can be certain that you and your doggy will benefit from it and you'll be able to create an even stronger bond.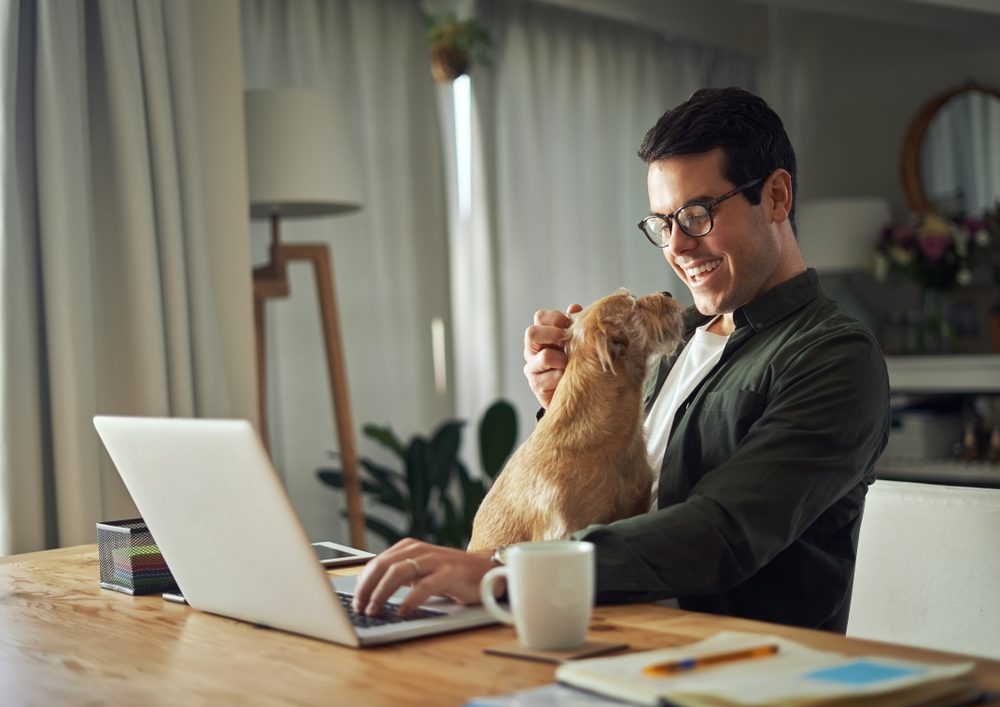 Perks of In-Person and Online Training in Gainesville
| | | |
| --- | --- | --- |
| | In-Person | Online |
| Flexibility | x | ✓ |
| Cost-Effective | x | ✓ |
| Personalized Training | ✓ | x |
| Social Atmosphere | ✓ | x |
The Best Dog Training in Gainesville
Dog Academy: Dog Academy is one of the best dog trainers you can get for your furry companion. They have professional and experienced staff and offer a multitude of training options.
Robin's K9 Lifestyle: An individual trainer dedicated to providing personalized training for your pet, offering in-home services.
North Florida K9 Behavior Center: Flexible dog training center offering various types of programs in both online and in-person modes.
K9 Training Institute: A non-profit dog training organization that offers free courses that tackle many issues and are taught by experts.
SpiritDog Training: A premium online dog training provider that has options for every budget and any type of training you may need.
Dog Academy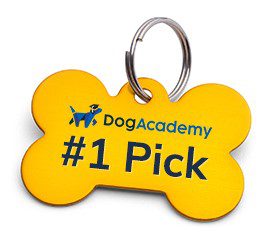 The only place you'll ever need for all of your canine training requirements is Dog Academy. In addition to providing both in-person and online training, this dog training institution has built a reputation for delivering exceptional results. Their top-notch ratings and proven success are what help them stand out among other dog training institutions.
Their classes are provided by experienced trainers. The online sessions, for example, are conducted by AKC-certified trainers who provide the most reliable and valuable knowledge. If you prefer a more hands-on approach, Dog Academy's in-person classes are equally as good and effective.
Robin's K9 Lifestyle
Robin's K9 Lifestyle in Gainesville, FL, is the go-to choice for exceptional dog training. Led by passionate and experienced trainer Robin Myers, the business offers personalized care and a positive environment for every dog.
One of the standout features of training with Robin is the fact that she herself will travel to your house for the training program.
With a background in military dog handling and over a decade of experience, Robin's versatile skill set can tackle basic obedience and specialized behavioral issues. Utilizing positive reinforcement, Robin's K9 Lifestyle provides tailored training services that ensure your doggy receives the best care and guidance available in Gainesville.
North Florida K9 Behavior Center
The North Florida K9 Behavior Center in Gainesville excels in addressing a wide range of dog behavioral issues, with expertise in reactivity, aggression, separation anxiety, and more. In the custom packages they offer, you can get personalized training plans that are tailored specifically to your dog.
For those who are unable to attend in person, the starting package is based on a one-hour Zoom consultation and it can be a great starting point.
Their meticulously crafted methods and compassionate trainers create a supportive environment for positive transformations. Whether dealing with minor concerns or complex problems, the center provides effective solutions and guidance for a happier relationship between dogs and their owners.
K9 Training Institute
The K9 Training Institute in Gainesville is a non-profit organization that offers free online dog training courses, making it an excellent option for those on a budget.
They specialize in addressing aggression, basic obedience, reactivity, and more. The trainers, Dr Diaz and Mr Presnall, have years and years of experience handling and training dogs.
Despite their non-profit status, the institute maintains high-quality training, since their mission is to help dog owners foster positive relationships with their pets. With K9 Training Institute, dog training no longer has to be a premium service that you need to pay for to access.
SpiritDog Training
SpiritDog, led by founder and trainer Stefi Trott, offers outstanding online dog training courses for Gainesville residents. Their comprehensive range covers various dog-related problems and skills.
Whether it's behavioral issues or specific training goals, SpiritDog has the solution. The best part of SpiritDog is that they have basic courses starting at just $9, while more expensive, customized packages can be $400+. This allows you to have the full experience without visiting in person.
With the convenience of online access, dog owners can also learn at their own pace, and Stefi's expertise ensures effective techniques and strategies throughout the process. The benefit you get from accessible and comprehensive training makes SpiritDog a top choice for online dog training in the Gainesville area.
Find the Right Dog Training for You
In the sunny city of Gainesville, Florida, dog owners are spoiled for choice when it comes to finding the best dog training options.
From lively training centers to passionate trainers who truly speak "dog," this city has it all. Gainesville is a mecca for four-legged learners and their devoted owners, offering a delightful range of programs tailored to address any behavioral challenge or training goal.
With a wag of excitement and a paw of determination, Gainesville's trainers take canine education to the next level. Whether you prefer the classic face-to-face approach or the flexibility of online courses, this city has you covered.
So, leash up your pup and embark on a transformative journey that will strengthen your bond and bring out the best in your doggy. Gainesville, where dreams and tail wags come true—the destination for the best dog training you could ever imagine!