The Best Dog Training in Fort Collins, CO
7 minutes
From parks where you can have a walk with your adorable buddy to sitting calmly on restaurant patios, there's a lot for you and your dog to explore in Fort Collins.
However, outings with your dog can be a nightmare if it lacks basic manners or tends to get uncomfortable in certain situations. Untrained dogs react aggressively or become socially anxious with unfamiliar humans or other animals.
This is where dog training facilities come to the rescue. Training will help your pup behave properly, learn basic commands, and show obedience, whether on or off-leash.
In this article, we have covered the top five dog training facilities in Fort Collins for you to get your dog trained in various aspects and enjoy your outings to the fullest.
A Quick Look at the Best Dog Training in Fort Collins, CO
The table below highlights the five best dog trainers in Fort Collins. We will discuss each one in detail later in the article.
| | | | |
| --- | --- | --- | --- |
| Trainer | Price | Training Types | Online/In-Person |
| Dog Academy | $49.99-$349.99 | Obedience, Puppy Training, Service Dog Training | Both |
| Canine Companion Consulting | $125-$1350 | Happy Handling (Training for Grooming and Medical Examinations), Training for Special Needs Pets | Both |
| The Dog Wizard | Pricing Varies Based on Goals | Agility Training, Therapy Prep, Puppy Training Programs | In-Person |
| Good Dog Behavior | $100-$380 | Successful Socialization, Loose Leash Walking, Out-In-the-Town Training | In-Person |
| Sit Means Sit | Contact for Details | Off-Leash Control, Controlling Aggression and Anxiety, Control of Unwanted Behaviors | In-Person |
Online vs. In-Person Training in Fort Collins
Both online and in-person dog training have their perks. In-person training can be convenient if you have a dog training service available near you and when you want a one-on-one session. It can also provide socializing opportunities for your dog.
The online training session is an affordable dog training option. It offers flexible schedules so you can train your dog at your convenience. The distance or mobility issues will not force you to settle for an amateur dog trainer.
Choosing between the two depends on your budget, goals, and dog's temperament.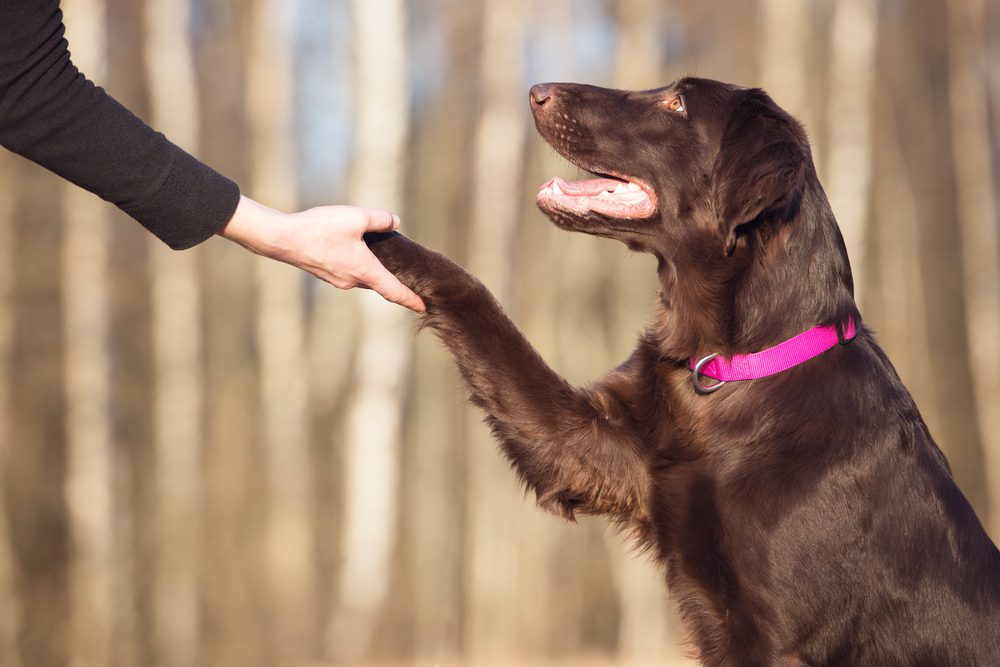 Perks of Online vs. In-Person Training
| | | |
| --- | --- | --- |
| | Online Training | In-Person Training |
| Work at Your Own Pace | ✓ | X |
| One-on-One Attention | X | ✓ |
| Customizable Program | ✓ | ✓ |
| Train at the Time of Your Choice | ✓ | X |
| Interaction With Other Dogs |  X | ✓ |
The Best Dog Training in Fort Collins
Your pet is your family. You think a thousand times before trusting anyone with it. Therefore, we have prepared a list of the best dog training in Fort Collins, providing trustworthy and professional services.
Below are the top dog training service options in Fort Collins.
Dog Academy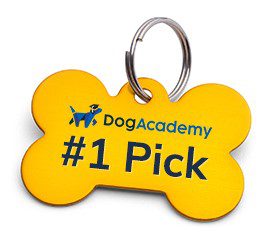 Dog Academy offers online, private, and group training courses, all of which will help your dog confidently go out in public.
Our online courses were developed by AKC-certified trainers, and all of our trainers have lots of experience. Our trainers only use positive and reward-based training methods to encourage good manners. So, you just have to sit back and relax while weprovide top-notch training to your dog.
Our private training program can easily be customized according to your dog's needs and personality, and our online courses can be scheduled according to your preference.
You can easily get in touch with a trainer through email, phone, or contact form available on the website.
Canine Companion Consulting
Canine Companion Consulting has been training dogs since 2007 and consists of a full-service, experienced canine training team. The owner, Beth, is a CDBC (Certified Dog Behavior Consultant) with a degree in behavior, and Wayne has a degree in education.
They work as a team to make you understand your dog's behavior better.
Various programs are available for you and your dog, including group classes, private or personalized training, remote training, and separation anxiety training.
They also provide specially designed programs like Happy Handling that teach your dog how to handle medical examinations. Canine Companion Consulting also offers Support Groups to help owners with special needs pets.
You can contact them if you need help to decide which training program to choose.
The Dog Wizard
The Dog Wizard helps teach your dog to control constant barking and its natural instinct for digging—a trait that troubles many dog owners. Their courses include mental and physical dog exercises, both of which tame and manage your pup's excess energy.
Their team comprises highly skilled and professional trainers. They use broad training techniques to deal with the dog's behavioral issues, like aggression, separation anxiety, and discomfort around other pets.
The Dog Wizard also offers Dog Obedience Training that helps build your dog's confidence and teaches basic commands like sit, come, go, and many more.
Good Dog Behavior
As the name suggests, Good Dog Behavior offers behavior training using positive reinforcement. This helps your dog be a good pup around the town and have excellent manners at home. They offer rewards to motivate the pup to be obedient and pay attention to your commands.
The trainer, Sheri Grinter, has around 15 years of dog training experience and is excellent at improving dogs' behavioral problems.
Good Dog Behavior provides various training sessions to build the dog's confidence, including the Successful Socialization program, Loose Leash Walking, and Good Dogs Out In the Town. They also provide in-home training.
Sit Means Sit
Sit Means Sit dog training experts provide services in Fort Collins, Northern Colorado areas, and Loveland. Their trainers use various tools, like toys, leashes, food, etc., to keep the dog attentive throughout the training.
They offer two dog training programs. The Well-Mannered Dog program offers three days of training sessions, three private lessons, and four months of monthly refreshers. The Super Dog program includes four days of training sessions, four private lessons, and six months of monthly refreshers.
Find The Right Dog Training in Fort Collins
You can find many great dog trainers in Fort Collins. However, we have shortened the list for you with our top five favorites.
If your dog is not following basic commands and you want it to be obedient, opt for Dog Academy. Our trainers reward-based techniques to improve your pup's behavioral issues. We also provide advanced courses addressing specific dog needs.
Sit Means Sit can be a great choice for managing your dog's aggression and off-leash behavior. If your dog suffers from separation anxiety, Canine Companion Consultation can look after that through their Separation Anxiety Training Program.
The Dog Wizard and Good Dog Training are excellent if your dog has behavioral issues, like being over-excited and aggressive around others.
While all of these training programs offer great services, choose one that specializes in your dog's training demands. Achieving great results requires consistent efforts and attention—even at home.