The Best Dog Training in Denver, CO
7 minutes
If you live in Denver, you probably want to be able to take advantage of all the great access to nature in the area: lakes, mountains, hiking trails, and winter sports. And you probably want to be able to enjoy these things with your four-legged friend as much as possible. Denver dog owners need their dogs to be able to behave at home during the week but also be ready for adventures every weekend.
Fortunately, Denver is a dog-loving city with plenty of high-quality dog trainers in the area. So whether you're training a new puppy from scratch or correcting behavioral issues in an older dog, there are training programs for you and your pup.
In this guide, we'll be looking at some of the best options to fit a variety of schedules, dogs, and owners. So if you are having trouble figuring out what's going on behind those puppy dog eyes, plenty of professionals are eager to help you learn better communication.
A Quick Look at the Best Dog Training in Denver
Here's a quick look at some of the best offerings for Denver dog owners so that you can target your search. Below, we'll give a more in-depth summary of each course.
Online Vs. In-Person Training in Denver
While in-person dog training is the most traditional option, it can also be why so few dog owners opt for professional training help. Fortunately, online and hybrid options are becoming more available, allowing you to get a professional viewpoint on training your dog at a time and place that's convenient for you.
The options for hybrid training schools in Denver are limited, but fortunately, there are online schools with a curriculum that can be accessed from anywhere if you decide that online training is what's best for you and your dog.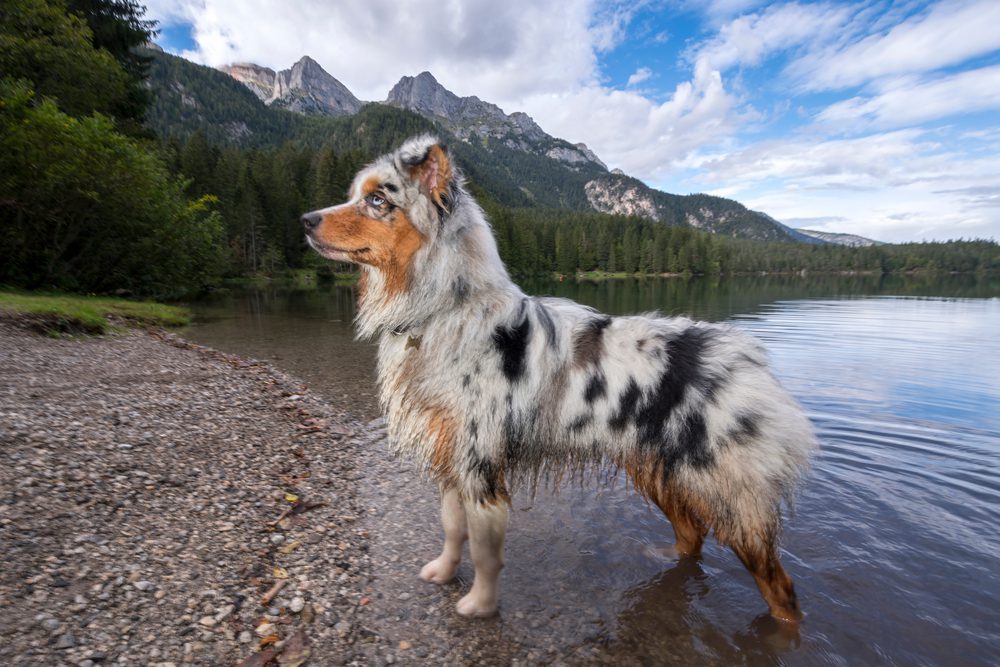 Perks of Online and In-Person Training in Denver
Here's a brief rundown of some of the features of online and in-person training to help you decide which one you prefer.
| | | |
| --- | --- | --- |
| | Online Training | In-Person Training |
| Socializes Your Dog | X | ✔️ |
| Variety of Training Options | ✔️ | ✔️ |
| Flexible Schedule | ✔️ | X |
| Training Can Come to Your Home | X | ✔️ |
| Study at Your Own Pace | ✔️ | X |
The Best Dog Training in Denver
1). Dog Academy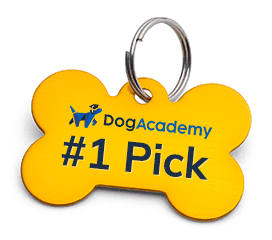 Online or In-Person: Both
Types of Training Courses: Obedience Classes, Behavioral Issues, Puppy Training, Psychiatric Service Dog Training, Emotional Support Animal Training, Specialty Classes (e.g. Canine Confidence, Separation Anxiety)
Price Range: $49.99 – $349.99
Link to Website:

Dog Academy Basic Obedience Training Program

Phone Number: (605) 223-1971
No matter what kind of training you need, Dog Academy is a great resource. Whatever your dog's needs, they have a wide range of general and specialty classes, from basic puppy training to psychiatric service dog training. They even offer breed-specific programs are designed to anticipate certain breeds' needs that may pose unique challenges. Other classes will help you train your dog to be certified as an emotional support animal, help target certain behavioral issues, or help you get started with a brand-new puppy. All their programs are designed by AKC-certified trainers, and you can study either online or with one of their in-person trainers – so no matter what you need, you'll be able to get it from Dog Academy.
All their online courses are led by professional trainers but can be accessed wherever and whenever works for you. It's perfect for a busy pet parent on the go or an anxious dog in public spaces.
2). Noble Beast Dog Training
Online or In-Person: In-person
Types of Training Courses: CGC, Socialization, Reactivity, Obedience
Price Range: $189-$1500
Link to Website: https://noblebeastdogtraining.com/
Address: 4335 Vine Street, Denver, CO, 80216
Phone Number: 303-500-7988
Noble Beast offers a good sampling of dog training options in the Denver area. Their day classes (Camp B.A.R.K) allow you to leave your dog for a full day with a trainer and a small group of other dogs so that they can learn positive social skills and manners, and practice basic commands.
The school also offers beginner to advance obedience training with Canine Good Citizen skills. And if your new puppy just needs to burn off some energy and get used to being around other dogs, their Playful Pup socialization class is a great option. The course focuses not just on your dog but also on you, helping you understand your dog and communicate with them.
There is even a specific reactivity class (Prickly Pooch) for dogs with behavioral issues and at-home options where their trainers will come to you. Uniquely, this school also offers some feline services, perfect if you're a multi-pet family or your cat is having some trouble adjusting to their new canine sibling.
3). Denver Paw School
Online or In-Person: In-person
Types of Training Courses: Puppy Training, Obedience, Agility
Price Range: $30-$275
Link to Website: https://www.denverpawschool.com/
Address: 1165 S. Broadway, Denver, CO 80210
Phone Number: (303) 578-8701
With an emphasis on positive reinforcement, Denver Paw School aims to take the stress out of training by making it fun for dogs and humans. Their courses start with puppy training to help your new family member learn basic skills and become better socialized; then, an obedience training group class takes basic skills to the next level.
Additionally, they offer agility training if you think your dog has competition potential or just want to introduce some more enrichment to an energetic and intelligent dog. Besides group classes, Paw School also has private lessons available. These are perfect if you need to work on specific behavior modification or lay down some foundational skills with a nervous or reactive pooch.
4). Pavlov Dog Training
Online or In-Person: In-person
Types of Training Courses: Leash Training, Obedience
Price Range: $3000-$4500
Link to Website: https://pavlovdogtraining.com/
Address: 1295 S Jason St, Denver, CO 80223
Phone Number: (207) 200-1152
Pavlov Dog Training prides itself on helping to create the "most charming family dogs" in Denver. The school uses a hybrid of training methods to reinforce positive behaviors and discourage negative ones. Their main training option is a doggie boot camp where dogs board and train at their facility for two weeks to reset any bad habits and replace them with new ones. But, training techniques and tools are also taught to the owners so that when those two weeks are up, you can continue to build on those good habits.
There are two levels of camp to enroll your dog in. First is basic obedience and leash training, which will address issues with manners and help your dog learn to walk on a leash, socialize non-aggressively with other dogs, and respond to basic commands. The second, more advanced level builds on those skills and works on off-leash training.
5). Art of the Canine Dog Academy
Online or In-Person: In-person
Types of Training Courses: Obedience, Behavior Modification
Price Range: $3975
Link to Website: https://aodk9.com/
Address: 1124 S Kalamath St, Denver, CO 80223
Phone Number: (720) 710-9107
Art of the Canine is another board and train option to give your dog an immersive environment free from any triggers that may reinforce bad habits in your home. Professional trainers are also more consistent since they can dedicate their whole day to working with your dog.
There are two course tracks to choose from, and each is three weeks in length. The first is basic obedience, which will teach your dog a series of basic commands and household manners and get them socialized with other dogs. The second course is for behavior modification. While the same basic skills are taught, the course focuses on breaking bad habits your dog may already have. Both courses utilize e-collar training and will send you home with an e-collar and information on how to use it to continue training your dog at home.
Find the Right Dog Training in Denver for You
As you can see, there are a lot of options when it comes to training your dog. Unfortunately, many people skip getting outside help and are frustrated or perplexed by their pet's behavior. Fortunately, whether you're starting with a brand new puppy or an older dog, there are training options that will help you strengthen your bond and better enjoy life together.
Having a dog is a committed relationship, and the right training program can help you get the most out of it. Our list of trainers has options for training from home, group classes, and boarding and training programs. We're confident that one of these will be right for you and your canine friend.