The Best Dog Training in Denton, TX
8 minutes
Living in the lively city of Denton, Texas, presents an exciting opportunity for both dogs and their owners. This dog-friendly city is like a playground for canines, with its charming mix of urban excitement and countryside charm. There are many pet-friendly places, from cozy hotels to amazing restaurants, where you and your furry sidekick can make unforgettable memories.
But there's a catch: you'll need a well-trained dog to truly make the most of all that Denton has to offer.
Thankfully, Denton offers a diverse range of dog training options tailored to address the specific needs of its canine residents. Whether you (and your furry friend) plan on navigating city life, enjoying the tranquility of the suburbs, or exploring the great outdoors, there's a training option perfectly suited to your needs.
From teaching your dog the skills to navigate busy streets and parks and ensuring your dog walks confidently without distractions to obedience, separation anxiety, and behavioral modification training – you'll find an array of options at your disposal.
So, let's dig into the best dog training services Denton offers. We're on a mission to strengthen the bond between you and your furry best friend, making your adventures together even more fun!
A Quick Look at the Best Dog Training in Denton, TX
The table below gives you the lowdown on Denton's top-notch dog training programs. But hold onto your leashes because there's more to explore – in the rest of this article, we'll deep dive into each program, uncovering their special perks and how they work wonders for dogs and their human partners.
| | | | |
| --- | --- | --- | --- |
| Trainer | Price | Training Types | Online / In-Person |
| Dog Academy | $49.99 – $349.99 | Obedience Classes, Psychiatric Service Dog Training, Specialized Training | Both |
| Paula's Canine Academy | $1,695.00 | Obedience Training | In-Person |
| The Collar Club Academy | Contact for Price | Service Training, Puppy Classes, Advanced Obedience | Both |
| Creature Coach Dog Training, LLC | $55.00 – $150.00 | Puppy Training, Obedience Classes, Behavioral Training | Both |
| PetSmart Dog Training | $20.00 – $355.00 | Puppy Classes, Beginner to Advanced Training, Specialty Classes | Both |
Online vs. In-Person Training in Denton, Texas
Getting your dog trained these days is super convenient. You can opt for online training sessions or in-person classes—whichever works for you. Both approaches offer unique advantages and considerations, making the right choice a matter of aligning with your preferences, your dog's needs, and your circumstances.
Online training scores big in the convenience department. It's flexible, cost-effective, and a lifesaver for those with busy schedules or far from training facilities. However, it may lack the hands-on guidance and socialization opportunities that some dogs crave.
On the other leash, in-person training provides a structured environment for your dog to socialize and learn alongside their fellow furry peers and their owners. The options are plentiful, too, with private classes, group sessions, and even at-home training available. This personalized approach caters to dogs with specific behavioral needs and owners seeking a more hands-on training experience.
Ultimately, it's about considering your dog's temperament and training goals. That's the key to choosing between online and in-person training and unleashing your beloved canine companion's full potential.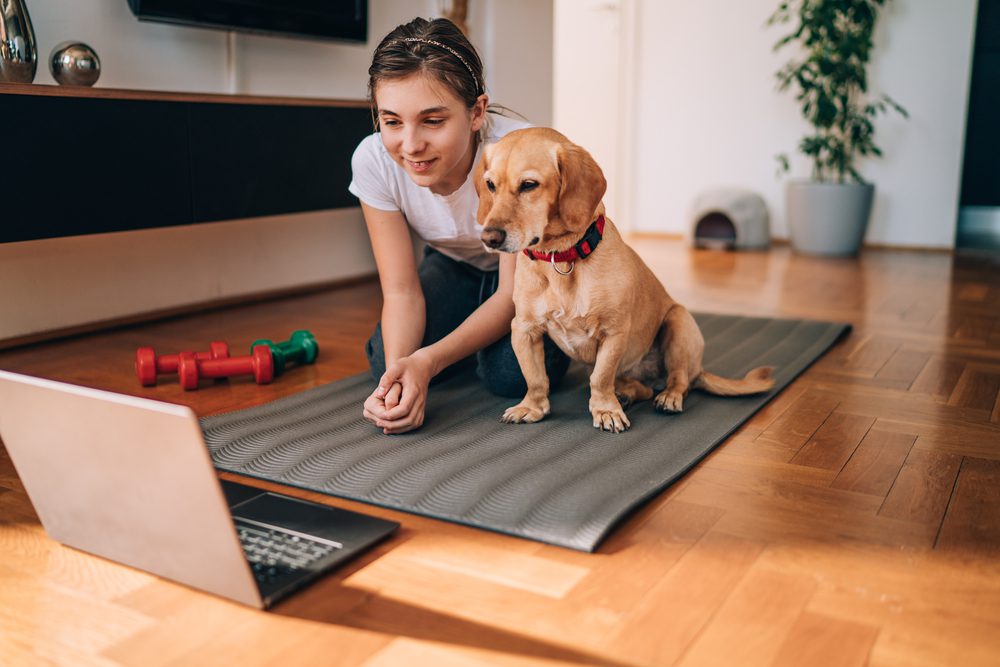 Perks of Online and In-Person Training in Denton
Both online and in-person training have unique advantages and considerations, catering to varying preferences and circumstances.
Whether you prioritize convenience and flexibility with online training or seek the benefits of socialization and personalized attention with in-person training, understanding the distinct benefits of each will empower you to make the best decision for your furry friend.
Let's explore the perks of both online and in-person training sessions in Denton through a comparison table, allowing you to weigh the merits of each approach.
| | | |
| --- | --- | --- |
| | Online Training | In-Person Training |
| One-on-One Instruction | ✓ | ✓ |
| Structured Learning | ✓ | ✓ |
| Personalized Attention | ✓ | ✓ |
| Socializes Your Dog | x | ✓ |
| Flexible Schedule | ✓ | x |
The Best Dog Training in Denton
In this section, we'll delve into detailed reviews of the five top-rated dog trainers we previously highlighted. These expert trainers offer various training options, from online sessions for convenience to in-person classes for personalized attention and socialization.
Dog Academy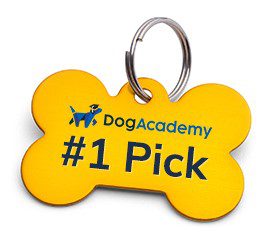 Dog Academy is our #1 pick because it offers versatile yet customizable solutions for various canine challenges. Their online training programs, developed by AKC-certified trainers, provide convenient and flexible learning options, ideal for busy schedules. Whether it's obedience, behavior modification, or addressing separation anxiety, their online lessons cater to diverse training needs.
Moreover, Dog Academy's in-person training is equally commendable, featuring both private and group classes. While all their in-person trainers may not be AKC-certified, they are highly professional and experienced, ensuring personalized attention and effective socialization.
With a team of skilled trainers servicing every city in America, Dog Academy stands out as a reliable and comprehensive training resource for dog owners in Denton.
Paula's Canine Academy
Paula's Canine Academy is a well-established training facility that guarantees top-notch Obedience Training for most dog breeds. Paula's personal involvement sets this academy apart, as she trains each dog with her sincere love and expertise.
With over 35 years of experience as a reputable dog trainer, Paula's clear philosophy on training makes her academy stand out in North Texas. The 2-week Obedience Training course covers essential commands, addressing common behavioral issues like housebreaking, excessive chewing, jumping, and biting. The training also includes an introduction to bark control and positive steps towards housebreaking.
The Collar Club Academy
Founded in 2014 by Nikki Musko, The Collar Club Academy is a compassionate and dedicated dog training center that helps dogs and their owners build strong relationships through personalized training plans.
The academy stands out for using various training techniques, ensuring every dog receives the care they need. Services include board and train, private training, ESA dog training, in-person and virtual options, and free assessments, making them a reliable and reputable choice for dog training in Texas.
Creature Coach Dog Training, LLC
Creature Coach Dog Training, LLC specializes in at-home and virtual dog training. Led by Trainer and Behavior Consultant Kit Perry, they offer private virtual training for behavior modification and obedience.
Their private at-home program addresses various topics, from puppy training and basic obedience to aggression and leash manners. The team at Creature Coach also builds custom training plans to help clients achieve their specific goals with their pets. Their commitment to personalized training and effective communication ensures that each dog receives the care and attention they need to thrive.
PetSmart Dog Training
PetSmart isn't just a leading pet products retailer; they also provide pet training services through their PetSmart Training Academy. They offer a variety of classes to help pet owners teach their fur babies essential obedience skills, address behavioral challenges, and improve their overall behavior and manners.
They offer in-person group and private sessions and virtual classes, allowing pet owners to choose the option that best suits their dog's needs and preferences. In addition to this, PetSmart also provides specialized training options, training camps, and workshops like the StartSmart Training Workshop and Stress Less™ Training for specific needs.
Find the Right Dog Training for You
Finding the right dog training for you and your furry companion is essential to ensure a successful and fulfilling training experience. Although there isn't a one-size-fits-all method to follow, it is in your best interest to consider a few critical aspects before finalizing a trainer.
First, identify your dog's specific training needs, whether basic obedience, behavior modification, or specialized training. Next, think about the training methods used by different trainers or academies. Make sure it aligns with your training philosophy and your dog's personality.
Compare the various training programs offered, including group classes, private sessions, and workshops, to find the best fit for you and your dog. You may also want to check reviews and recommendations from other pet owners to understand the training quality and the trainer's experience.
Lastly, trust your gut. If you feel a connection with the trainer or training academy, that can make all the difference in a successful training experience.