The Best Dog Training in Corona, CA
7 minutes
Living in Corona, you have access to many different types of dog training programs from various providers. This includes private dog training, group dog training, narcotic detection, and lots more, depending on your needs. Not only do you have a variety of options to choose from, but you also have access to trainers who are also highly effective.
Dog training has a lot of benefits for the dog's handler, the foremost of which is that it leads to an increase in safety. A properly trained dog learns how to behave around other animals, in busy areas or near roads, or in any other area where it could be in danger.
In a dense city like Corona, it's important for dog owners to make sure their pets are properly trained. This is mainly to prevent situations where your dog might bark or attack people or other dogs passing by.
In this article, you'll learn valuable information about the city's best trainers so you can make an informed decision when choosing one for your furry friend.
A Quick Look at the Best Dog Training in Corona, CA
At a glance, these are the best options for dog training currently available in Corona. More detailed descriptions of why we think these are the best is provided later.
| | | | |
| --- | --- | --- | --- |
| Trainer | Price | Training Type | Online/In-person |
| Dog Academy | $49.99-$349.99 | Basic Obedience, Psychiatric Service Dog Training, Minimizing Separation Anxiety | Both |
| It's a Dog's World K-9 Academy | $85 Group, $135 Private | Aggression, Off-Leash, Service Dog Training | Both |
| The Dog Guru | $1695 One-Time Fee | Aggression, Basic Obedience Training | In-Person |
| SIRIUS Dog Training School | $200 for Five Sessions | Behavior, Basic Obedience Training | Both |
| Petco | $129 for Four Sessions | Behavior, Basic Obedience Training | Online |
Online vs In-Person Training in Corona CA
When it comes to in-person training, you get the benefit of personalized attention and immediate feedback, but that comes at the cost of limited schedules and of course, a higher price tag. It tends to be more effective than online training because your dog is getting specialized training by an experienced professional.
In contrast, online dog training offers a ton of flexibility and lower fees, but there aren't many options for the socialization of your dog. Online training does have the added benefit of being more accessible than in-person training. The only thing it requires is a good Internet connection.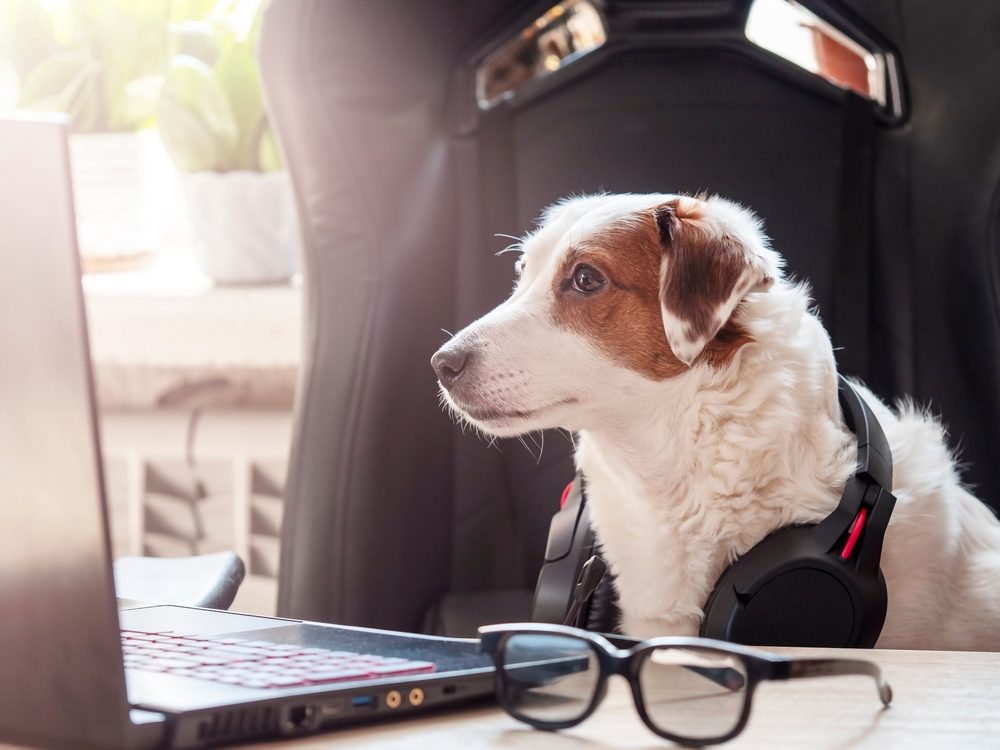 Perks of In-Person and Online Training in Corona
| | | |
| --- | --- | --- |
| | In-Person | Online |
| Flexibility | x | ✓ |
| Cost-effective | x | ✓ |
| Personalized Training | ✓ | x |
| Social Atmosphere | ✓ | x |
The Best Dog Training in Corona
Dog Academy: Dog Academy offers both online and in-person training. They have some of the best staff and offer a variety of options for dog training.
SIRIUS Dog Training School: An online dog training school that has cohesive programs and courses which make it easy for any dog owner to learn how to train their canine.
It's a Dog's World K-9 Academy: With in-person training, this academy has training options catering to all kinds of dogs and training exercises.
The Dog Guru: An independent dog whisperer that has spent years learning the art of training dogs, offering a lifetime-guarantee after just one session with your dog.
Petco: Another online option that is very budget friendly without compromising the quality of the course curriculum, allowing any dog owner to train their pet.
Dog Academy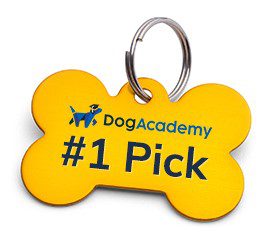 Dog Academy is the one-stop-shop for all of your dog training needs. Not only do they offer both in-person and online training, but they also have some of the best results and reviews of any dog training academy out there.
Notable features that make them such a good option include their private and group classes, which are provided by a dozen trainers servicing every city in America.
Dog Academy's online sessions are written/developed with AKC-certified trainers, making them a reliable and effective source of information. Their in-person sessions, which are staffed by experienced and professional trainers, are just as great and effective.
SIRIUS Dog Training School
Sirius Dog Training is a well-known and highly respected dog training organization founded by Dr. Ian Dunbar, a renowned veterinarian, animal behaviorist, and dog trainer. The school offers a range of classes, including puppy socialization, basic obedience training, agility training, and specialized training for common behavior problems.
They emphasize reward-based training techniques, which focus on reinforcing desired behaviors and creating a positive learning environment for dogs. They also provide resources for dog owners, such as books, videos, and online courses, to assist with training and behavior management.
It's a Dog's World K-9 Academy
When it comes to dog training, It's a Dog's World K9 Academy truly shines as an exceptional choice. What sets them apart is their extensive range of services that cater to every canine's need.
From Basic Obedience Training to Behavioral Training, Aggression Training to Off-Leash Training, Service Dog Training to Boot Camp Programs, they have it all covered. It's a Dog's World even has specialized classes like Dog-Leash Reactivity and Puppy Socialization.
Their diverse offerings showcase their dedication to providing tailored training solutions that address various behavioral issues and specific training goals.
The Dog Guru
Brad Tedeschi, often preferring to be called The Dog Guru, is a standout choice for dog training. With an impressive background spanning over 50 years, he has honed his skills by studying dog psychology and employing the art of whispering to communicate with our furry friends.
Tedeschi's deep understanding of canine behavior, coupled with his exceptional ability to establish a unique connection with dogs, makes him a great option for dog training. Though, it should be noted, that his prices run a bit high.
For those seeking a trainer who can effectively address behavioral issues and cultivate a harmonious bond between dog and owner, The Dog Guru is an expert.
Petco
All pet owners are familiar with Petco, and when it comes to dog training, this is your best friend on a budget. With its incredible online dog training courses, it offers the perfect combination of quality and affordability, making professional training accessible to everyone.
With Petco's budget-friendly programs, you can train your furry friend at your own pace, right from the comfort of your own home. Designed by experienced trainers, these courses deliver top-notch guidance and effective training methods. If you're seeking a pocket-friendly yet reputable option to train your pup, look no further than Petco's online dog training courses.
Find the Right Dog Training for You
In conclusion, when it comes to finding the best dog training in Corona, California, dog owners have a range of options to suit their preferences and needs.
Whether you prefer the convenience and flexibility of online training or the hands-on approach of in-person classes, there is a provider that can cater to you. From the private and online training combo from Dog Academy to the specialized services offered by It's a Dog's World K9 Academy, each training provider brings their unique strengths to the table.
While it's hard to go wrong with any of these options, it's still crucial to consider factors such as training methods, instructor qualifications, and customer reviews to find the one that suits you best.
Take the time to evaluate the options available, read reviews, and reach out for a consultation if possible. Investing in proper training for your furry companion is an investment in their well-being and your relationship with them.
With the right training provider by your side, you and your dog can embark on an exciting journey towards better communication, obedience, and harmony.