The Best Dog Training in Cary, NC
7 minutes
Cary is a town in North Carolina that is well-known for being one of the safest places to live in the Southeast. Cary also has world-class shopping, a thriving community, active cultural scene, and plenty of parks, greenways, and scenic trails. Pet owners in Cary can benefit from all of these amenities, as well as plenty more dog-friendly attractions.
However, to truly get the most out of your time in Cary, NC, it's important to have your dog well-trained. Training will ensure your dog knows how to behave in busy public areas and interact with people and other animals in a safe and respectable manner.
Good leash manners are particularly crucial in Cary, since all dogs are legally required to be on a leash when outside of their owner's property.
Professional dog trainers in Cary can help with leash training, basic obedience, road safety, and socialization, as well as behavioral issues like reactivity and excessive barking.
We'll take you through some of the top-rated dog trainers in Cary, NC. We'll cover everything you need to know about each option, including their services, training methods, contact details, and prices.
A Quick Look at the Best Dog Training in Cary, NC
Below, we have summarized our personal top choices for dog trainers in the Cary, NC area. We've provided a more detailed review of each trainer further down in this article.
| | | | |
| --- | --- | --- | --- |
| Trainer | Price | Training Types | Online / In-Person |
| Dog Academy | $49.99 – $349.99 | Obedience Classes, Puppy Training, Psychiatric Service Dog Training | Both |
| Sally Said So | Contact for Details | Dog Obedience, Dog Aggression, AKC Canine Good Citizen Certification | In-Person |
| All Dogs Allowed | $150 – $1148.40 | Agility, Nosework, Canine Good Citizen | In-Person |
| Jackie's Basics and Beyond | Contact for Details | Obedience Classes, Agility Classes, Therapy and Service Dog Training | In-Person |
| Zoom Room Dog Training | $25 – $389 | Agility, Enrichment Classes, AKC Testing | Both |
Online Vs. In-Person Training in Cary, NC
One of the main factors to consider when choosing a dog trainer is the actual training style — online or in-person. Both options have unique strengths that can benefit pet owners.
Online training, which usually entails weekly video calls or participating in an online, pre-recorded course, is affordable, flexible, and allows you to go at your own pace. Online training also enables you to train in a familiar, home environment, which is often better for dogs that get overwhelmed easily.
In-person training, where you meet the trainer at a specified location or dedicated training facility, is more expensive and restrictive in terms of scheduling. However,  it does come with the perk of being able to physically interact and bond with your trainer.
With in-person training, you can receive immediate feedback on any questions or concerns, and trainers can usually gain a better insight into your dog's behavior in-person. Many in-person trainers also offer additional services like boarding, grooming, and socialization classes.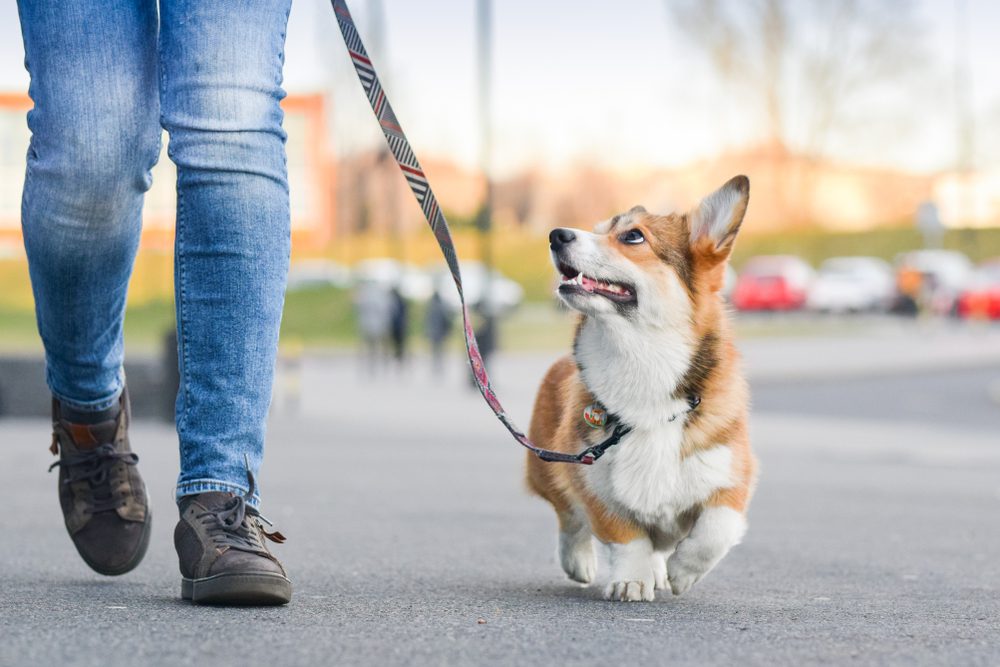 Perks of Online and In-Person Training in Cary, NC
Below, we've created a quick overview of the perks of each training style so you can get a better idea of which option is best for you and your pup.
| | | |
| --- | --- | --- |
| | Online Training | In-Person Training |
| Receive Professional Guidance | ✓ | ✓ |
| Interactive and Engaging | ✓ | ✓ |
| One-on-One Instruction | ✓ | ✓ |
| Study at Your Own Pace | ✓ | X |
| Socializes Your Dog | X | ✓ |
The Best Dog Training in Cary, NC
There are dozens of trainers in the Cary area that can help you and your canine companion. However, when you're spoilt for choice it can be challenging to know which trainer to pick! That's why we've done the hard work for you and found some of the best dog trainers in Cary, NC. First up on our list is Dog Academy.
Dog Academy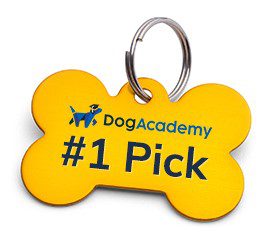 Dog Academy is a top-rated training organization that boasts a nationwide network of over a 1,000 training professionals. Each trainer has multiple years of experience, with many being certified or part of reputable dog training associations.
Dog Academy also provides plenty of affordable, online courses for owners that prefer to train on their own schedule. Some of the courses available include basic obedience, puppy kindergarten, psychiatric service dog training, and minimizing separation anxiety.
Dog Academy even provides online courses on how to properly groom and care for specific dog breeds. All courses have been developed in collaboration with AKC-certified trainers.
Sally Said So
Sally Said So is a training organization with over 20 years of experience. All training is reward-based and they offer a wide range of in-person services. This includes puppy training, pet first aid, private in-home training, behavior modification training, AKC Canine Good Citizen certification, and group classes for socialization.
Sally Said So also offers a course specifically for dog aggression, making them an ideal option if your dog exhibits challenging behavior like snapping, growling, or biting.
Another unique service Sally Said So provides is the Expecting Mother's K9 Preparation Program. This course covers how to prepare your dog for the arrival of a new baby as well as how to have them interact together safely.
All Dogs Allowed
All Dogs Allowed is a renowned training facility in Cary, NC that's run by professional dog expert Nora Torrey. She has obtained several certificates throughout her years as a trainer, including the  CATCH Dog Training Academy Masters Program Certificate. She is committed to positive reinforcement-based training.
All Dogs Allowed provides both one-on-one sessions and group classes. Some of the group classes available include basic obedience (foundations), nosework, agility, and therapy dog training. Private training can be held at the facility, in the comfort of your own home, or at another agreed location in the Cary, NC area.
Jackie's Basics and Beyond
Jackie is an expert, reward-based dog trainer with over 20 years of experience. Many of the dogs she has worked with have gone on to become certified Therapy and/or Service Teams dogs.
Jackie offers a diverse range of services, from puppy and obedience classes to senior agility and therapy dog training.  Group classes are available throughout the week and stringent measures are taken to ensure dogs interact with one another safely.
Zoom Room Dog Training
Zoom Room Dog Training is a large training organization that provides both in-person and remote training options for pup owners. They can help with basic obedience, socialization, agility, and navigating puppyhood, as well as more advanced training needs.
The Zoom Room trainers have plenty of experience under their belt and are even registered AKC evaluators. They provide various AKC testing services at the facility, including the Canine Good Citizen test.
Find the Right Dog Training for You
Finding the right dog trainer in Cary, NC is no easy task, especially if you're new to the area and don't know what factors to consider.
A trainer should help your dog learn basic obedience, leash manners, and overcome (or improve) behavioral issues like reactivity and scratching. A trainer should also give you the knowledge and techniques needed to continue training your dog effectively after the sessions have ended.
When choosing a dog trainer, consider their training methods and whether or not your dog will benefit from their expertise. For example, if your dog is experiencing separation anxiety, then you'll want a dog trainer that excels at helping with that particular behavioral problem.
You should also consider the trainer's prices, schedule, and if they offer online, in-person, or a combination of both training styles. Once you figure out you and your dog's needs, you'll be able to start your training journey.