The Best Dog Training in Carrollton, TX
6 minutes
As you search for the best dog training in Carrollton, Texas, you'll quickly learn that options in the area are fairly abundant and wide-ranging. Along with dog trainers who offer traditional in-person obedience classes, you may find trainers who offer online classes, specialized services for issues such as aggression, and more.
Carrollton is a lively city. Because you may wish to explore the area with your dog without having to worry about your pet growing anxious or fearful, you're probably looking for a trainer who can instill basic obedience in your dog. However, you might also have specific or unique goals when finding a trainer, such as training your dog to better handle separation anxiety.
The process of finding the best dog training in Carrollton and the surrounding communities doesn't need to intimidate you! We've put together this guide on the top trainers in the area to ensure your search is a breeze.
A Quick Look at the Best Dog Training in Carrollton, TX
This table offers a general overview of the best dog trainers in Carrollton and nearby cities. Scroll down further for more information about each training service:
| | | | |
| --- | --- | --- | --- |
| Trainer | Price | Training Types | Online / In-Person |
| Dog Academy | $49.99 – $249.99 | Obedience Classes, Puppy Training, Psychiatric Service Dog Training | Both |
| Cosmic Canine | Contact for Details | Stay & Train, Day Training, Service Dog Training | In-Person |
| K-9 Culture Dog Training | Complete a Consultation to Learn More About Pricing | Day Training, Board & Train, Aggressive Dog Training | In-Person |
| Precision K9 Dallas | Schedule a Free Evaluation to Learn More | Day Training, Off-Leash Training, Puppy Programs | In-Person |
| What An Obedient Dog! | $169 – $179 | Advanced Classes, Canine Good Citizen Classes, Dog Trick Classes | Online |
Online Vs. In-Person Training in Carrollton
The benefits of in-person dog training are quite clear. Directly interacting with a trainer gives your dog the opportunity to learn how to behave in the real world. Additionally, if in-person training consists of group classes, it allows your dog to socialize with others. This may be quite important in an active environment like Carrollton.
That said, like many, you may have a busy lifestyle. Online training may better suit your needs if so. It's also worth noting that, if you opt for online training, you can choose a trainer from virtually anywhere in the country instead of having to select from the trainers in your area.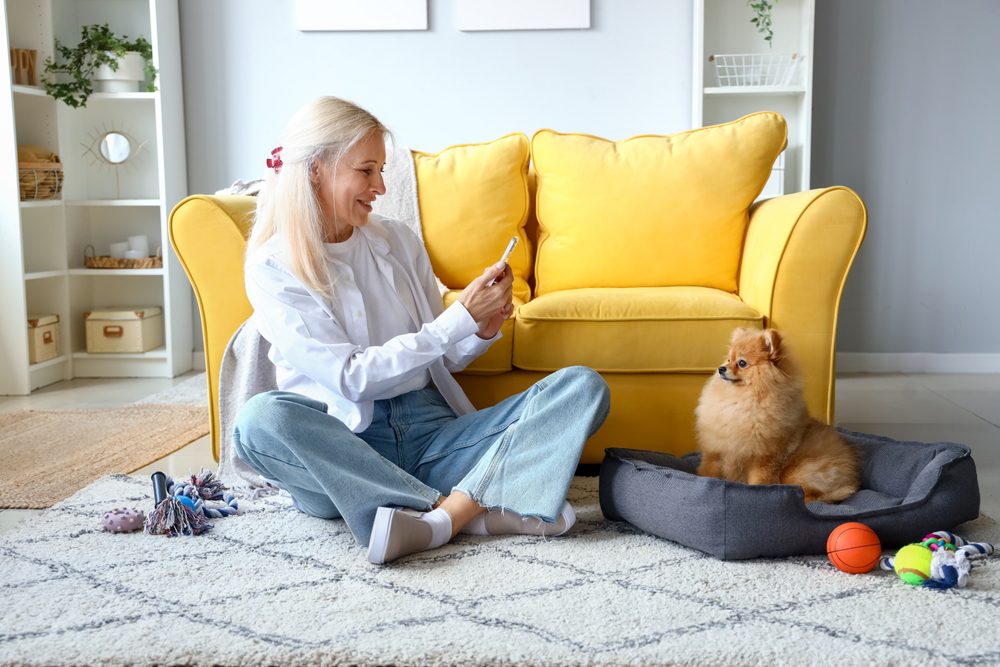 Perks of Online and In-Person Training in Carrollton
Neither online training nor in-person training is the inherently "superior" option. You have to account for several factors, such as your budget and location, when deciding which type of training program to enroll your dog in. The following table may simplify the process of choosing between the two:
| | | |
| --- | --- | --- |
| | Online Training | In-Person Training |
| Budget-Friendly | ✓ | ✓ |
| Custom Learning Pace | ✓ | x |
| Private Instruction | ✓ | ✓ |
| In-Home Training | ✓ | ✓ |
| Socialization | x | ✓ |
The Best Dog Training in Carrollton
The following Carrollton dog training businesses have all earned rave reviews from former customers. Research their services to find one that will best serve the needs of you and your little companion.
Dog Academy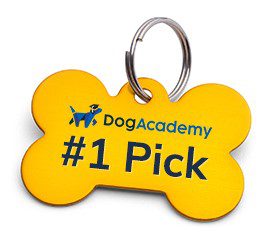 Dog Academy offers a wide range of training programs from experienced and professional trainers. You may thus consider them if you're looking for a trainer who offers specialized services that involve addressing more than basic obedience issues.
Additionally, because Dog Academy offers both online and in-person classes, their professional trainers can serve dog owners in just about any part of the country. This makes it easier for you to find a trainer with whom you're comfortable.
Cosmic Canine
Cosmic Canine offers basic training services and behavior modification dog training programs.
What makes this business stand out among other dog trainers in the Carrollton area is the adjacent services Cosmic Canine offers, such as boarding and grooming. You may consider this option if you're in need of a dog trainer who offers pet care along with pet training and instruction.
K-9 Culture Dog Training
Although this Carrollton dog training business offers the same general services that many trainers offer, such as group classes and private instruction, it may particularly appeal to those with an interest in its aggressive dog training programs.
After an evaluation, the team will determine what may be causing your dog's aggressive behavior. They will then use this information to create a custom behavior modification program that serves the unique needs of your pet. After successfully completing the program, your dog may be better able to accompany you out of the house without the risk of harming others.
Precision K9 Dallas
Precision K9 doesn't offer any unique training options. The business' training programs are fairly standard, emphasizing basic obedience. Regardless, Precision K9 Dallas still earns a spot on this list because of its reputation among customers.
The owners of Precision K9 started their business in the Austin area. Because customers responded so positively to their services, they expanded, now serving the Dallas area and its suburbs as well. You might consider this dog trainer if you want the peace of mind that comes from knowing many others can vouch for the quality of their services.
What An Obedient Dog!
What An Obedient Dog! exclusively offers online classes. Although this might not be ideal for everyone, if you're looking for a convenient option where online learning is the focus instead of a secondary service, this trainer might serve your needs perfectly.
What an Obedient Dog! emphasizes a positive, reward-based approach to dog training. This makes them an option to keep in mind if you want to participate more in the training process and pick up some reward-based techniques.
Find the Right Dog Training for You
The right dog trainer for you and your pet is the dog trainer whose services help you achieve your goals while sticking to your budget. We've narrowed down the list of the best dog training in Carrollton and the overall Dallas metro region to help you save time in your search for the ideal training service.
To decide which of these options is the ideal dog training business for you, account for such factors as your lifestyle, your dog's temperament, and the trainer's qualifications. Strongly consider scheduling consultations with trainers before hiring them as well. By taking the time to explore your options, you'll be more likely to make the right choice.