The Best Dog Training in Boise, ID
8 minutes
Parks, breweries, hiking trails, restaurant patios, public markets, wineries, ice cream joints, and even an arcade — these are all examples of dog-friendly activities you can take part in Boise, Idaho. Taking your dog out with you can be a lot of fun, but only if your pooch can handle it.
Some dogs lack manners or are fearful and reactive, making outings much more frustrating than fun. Therefore, if you want to be able to take your dog places, it may be a good idea to look into dog training.
In this article, we've compiled a list of the five best dog training options in Boise. The trainers on our list can help you understand why your dog is acting the way they are and how to fix it! With training, your dog can become calm and well-mannered no matter where you take them.
A Quick Look at the Best Dog Training in Boise
Here's a quick overview of the best dog trainers in Boise. We'll be sharing more in-depth information on each trainer later in the article, so keep reading.
| | | | |
| --- | --- | --- | --- |
| Trainer | Price | Training Types | Online / In-Person |
| Dog Academy | $49.99 – $349.99 | Behavioral Issues, Psychiatric Service Dog Training, Specialty Classes | Both |
| Potential Unleashed Dog Training | Contact for details | Reactivity, Canine Fitness, Swimming | Both |
| Smiling Dog Academy | Virtual Training $39/30 mins; Socialization $45/60 mins; Puppy Training $229/6 weeks; Private Training $65 – $440; Day Training $349/6 hr | Manners, Behavior Modification, Socialization | Both |
| Clever Paws Dog Training | Private Training $240 – $480; 6 Puppy Classes $220; 5 Manners Classes $250 | Puppy Training, Manners, Obedience | Both |
| Downtown Hound | Contact for details | Puppy Socialization, Manners, Behavior Modification | In-Person |
Online Vs. In-Person Training in Boise
Many people think that online dog training isn't effective, but that simply isn't true. Online dog training is a convenient, affordable way to train your dog and get results. It's not better or worse than in-person dog training; some prefer online training, whereas others like in-person training.
Those who prefer online training usually do so because of the convenience and affordability. Those who like in-person training may prefer it because they aren't great with technology and like being able to provide their dog with a bit of extra socialization (especially via group classes). At the end of the day, both types of training can provide results, so which one you'd like to try is completely up to you.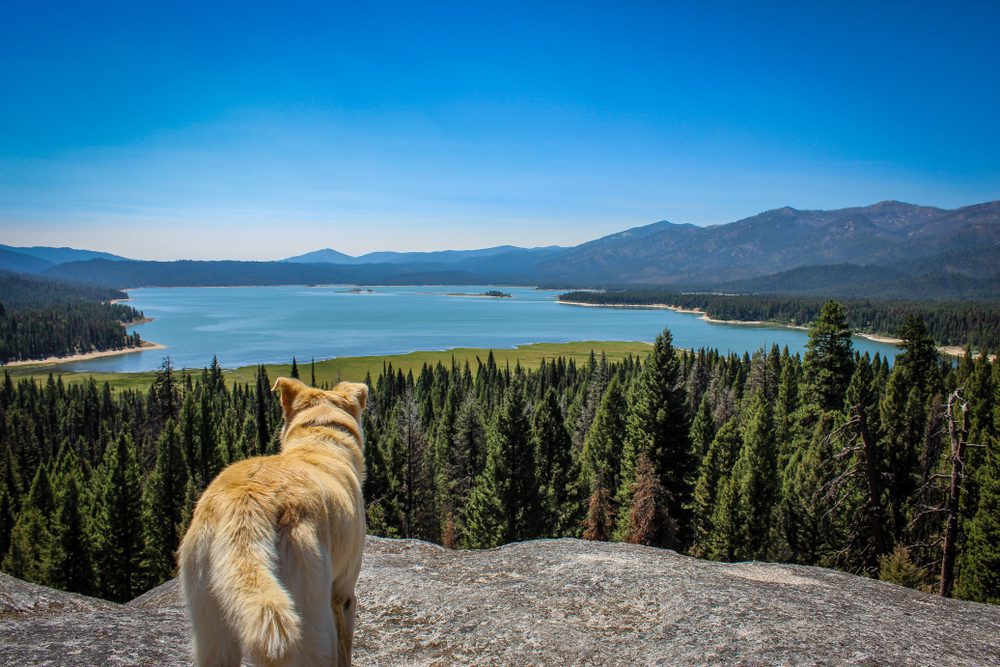 Perks of Online and In-Person Training in Boise
Here's a quick chart outlining the perks of online vs. in-person training.
| | | |
| --- | --- | --- |
| | Online Training | In-Person Training |
| Train with Professionals | ✓ | ✓ |
| Learn from Home | ✓ | ✓ |
| One-on-One Instruction | ✓ | ✓ |
| Study at Your Own Pace | ✓ | X |
| Socializes Your Dog | X | ✓ |
The Best Dog Training in Boise
There are numerous dog trainers in Boise, but unfortunately, some use methods that rely on choke chains, prong collars, e-collars, and "corrections" (which is a nicer word for physical punishment). Luckily, there are force-free trainers in Boise as well. We've done the research to find the best trainers in Boise who can teach your pup new skills in a way that is fun, effective,  and, best of all, pain and force-free!
Dog Academy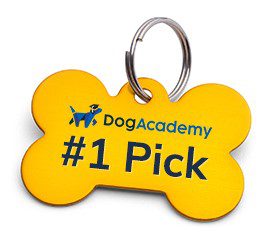 Dog academy offers both online and in-person training. They have a dozen trainers servicing every city in the United States, including Boise, their experienced trainers can come to your home for a private session, or you can attend a group class.
If you're more interested in virtual dog training, then check out Dog Academy's extensive catalog of online courses. You can find puppy training, basic obedience, psychiatric service dog training, emotional support dog training, leash manners, trick training, crate training, and more classes on Dog Academy's website. There are even courses addressing problem behaviors such as barking, separation anxiety, and reactivity.
Don't just train your dog, train yourself! At Dog Academy, you can learn how to groom your pup at home or take a canine CPR and first aid class. All of Dog Academy's online courses have been designed by American Kennel Club-certified trainers with over 25 years of experience. If you're taking an online class and ever need to get in touch with a trainer, you can do so via phone, email, or the contact form on Dog Academy's website.
Potential Unleashed Dog Training and Behavior
Potential Unleashed is dedicated to dog training that does not use pain, fear, or punishment. They offer a group class, private training, online classes, and virtual one-on-one training sessions. They also have a pool located in Kuna where your dog can learn to swim (or just enjoy a swim if they already know how).
As you'd expect, Potential Unleashed can help you deal with unwanted behaviors such as jumping, barking, begging, chewing, pulling, not coming when called, house soiling, and more. They also have an online course that addresses reactivity and includes live Q&A sessions.
Perhaps what's most unique about Potential Unleashed is their dog fitness classes. These classes help dogs improve balance, strength, mobility, bodily awareness, and overall body condition. According to Potential Unleashed, fitness training can even help prevent injury. Fitness training is offered both privately and as a group class.
Smiling Dog Academy LLC
Smiling Dog Academy offers virtual, private, one-on-one, and day training. You can even get one-off training consultations that last 65 minutes; these consultations can offer quick fixes to behavioral issues and also help you find the root cause of a behavior problem to set you on the right path to fixing it.
Speaking of bad behaviors, these can also be addressed through private lessons or day training. Smiling Dog Academy offers both basic and advanced behavior issue training. The latter is slightly more expensive, but the cost may be worth it if your dog is struggling with issues like separation anxiety or reactivity.
The head trainer and owner of Smiling Dog Academy, Jake Smiley, trained under the Victoria Stillwell Academy and believes in force-free and fear-free dog training. As such,  Smiling Dog Academy uses positive reinforcement techniques only, so you can be sure your dog is being treated right.
Clever Paws Dog Training
Clever Paws Dog Training's main focus is manners classes, and they use force-free and fear-free training methods. Dogs learn good behavior and manners through a variety of games and exercises. Clever Paws offers group classes, private training, and online training.
Group classes available include puppy classes and two different levels of manners classes. Group classes are limited to just two dogs, which allows dogs to learn individually yet still be exposed to distractions. The classes take place both indoors and outdoors so dogs can practice good manners in different environments.
Private lessons are best for people who need more flexible training hours. Private lessons still focus on teaching manners but can also solve common behavior issues like jumping and excitability.
Downtown Hound
Downtown Hound is a doggy daycare that provides boarding for dogs while their owners are out of town. However, they also offer dog training. Dog training offered includes puppy play sessions, private lessons, and boarding and training.
Downtown Hound uses positive reinforcement techniques that are fun and humane. Their techniques help build a bond of trust between the dog and their owner.
Downtown Hound builds a customized training program for you and your dog, which starts with an evaluation. They'll identify the root causes of problem behaviors and then create a training program to deal with these behaviors and teach any other skills you'd like your dog to learn.
Find the Right Dog Training for You
Finding the right dog trainer is tough; you have a number of great options to choose from, and sometimes it can be hard to determine which trainer would be the best fit for you and your pup. To narrow things down, consider how far you're willing to travel, how much you'd like to spend, and your overall training goals.
If you have a puppy or just want your dog to learn manners and obedience, check out Clever Paws Dog Training or Downtown Hound. If your dog has behavioral issues you'd like to address, then we'd recommend Dog Academy or Smiling Dog Academy.
Finally, if you're looking to improve your dog's health and wellness, check out Potential Unleashed, as they have canine fitness classes as well as a swimming pool. No matter which trainer you choose, we're sure you'll be able to achieve your dog training goals!