The Best Dog Training in Baltimore, MD
7 minutes
Baltimore is an up-and-coming spot that's perfect for younger folks and their four-legged companions! Compared to other east coast cities, Baltimore is very affordable with lots to offer in terms of food, nightlife, and daytime excursions like the harbor!
If you and your fur baby call Charm City home, then you're probably looking for the best local options for dog training. Fortunately, there are a few popular trainers in and around Baltimore where you can get several different approaches to dog training at a variety of levels and in several different areas of training.
Whether you're looking to start training a new puppy, correct behavior in an older dog, or look for more challenges and enrichment for your dog, you don't have to go at it alone. No matter your pup's age or level, you can be certain a trainer in Baltimore will be a good match for you, sharing their professional expertise with your family.
A Quick Look at the Best Dog Training in Baltimore
The dog training scene is very robust in Baltimore. Whether you're looking for something to get started with a new puppy or you're looking to help a dog with serious behavioral issues, there are options for you.
Some of these trainers also serve the DC metro area overall, so even if you're a little outside of the city, there's no need to worry. Here's a list of the trainers we're reviewing in this article and a brief overview of their services.
| | | | |
| --- | --- | --- | --- |
| Trainer | Price | Training Types | Online / In-Person |
| Dog Academy | $49.99-$349.99 | Service Dog Training, Breed Specific Training, Behavior, Obedience | In-Person and Online |
| Baltimore Dogworks | $279-$799 | Puppy Training, Off-Leash, Proofing, Behavior Correction | In-Person and Online |
| Denise Willis Dog Training | $800-$3600 | House Training, Leash Training, Obedience, Anxiety and Aggression | In-Person |
| Calm on Command | $150-$6250 | Socialization, Behavior Modification | In-Person |
| K-9 Concepts | $200 and up | Agility, Aggression Rehab, Nosework, Protection | In-Person |
Online Vs. In-Person Training in Baltimore
Nowadays, it seems like anything can be learned online and dog training has also made its way into the online arena. Many people have never considered online dog training before, but as it becomes more common you may wonder if it's right for you.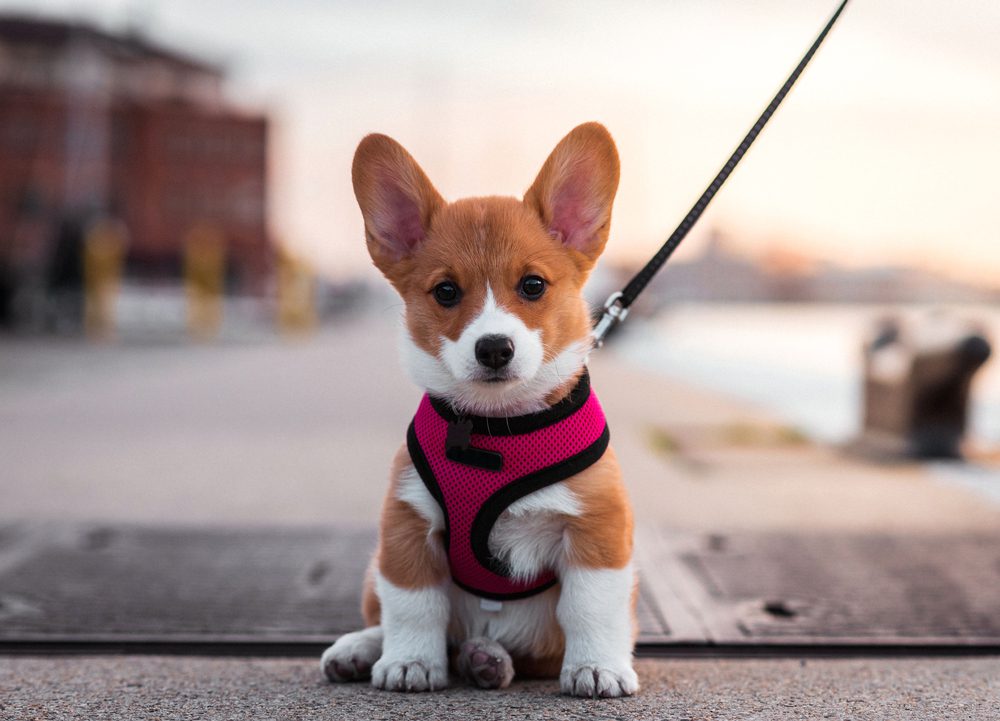 Perks of Online and In-Person Training in Baltimore
If you're not sure which style of training is ideal for you and your dog, here's a quick rundown of some of the main pros and cons associated with both training options.
| | | |
| --- | --- | --- |
| | Online Training | In-Person Training |
| Affordable Options | ✔ | ✔ |
| Personalized Training | ✔ | ✔ |
| Flexible Schedule | ✔ | X |
| Dog Socialization | X | ✔ |
| Variety of Training Courses | ✔ | ✔ |
The Best Dog Training in Baltimore
With both online and in-person options for Baltimore dog parents, learning more about the specific training school will help you narrow down your choice. Below, we'll highlight the courses offered at each school and some information about things like the trainers, training style, and course formats.
Dog Academy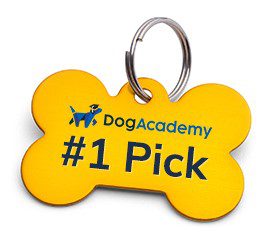 Dog Academy has been at the forefront of the online dog training arena and now they've expanded their service to help match dog owners with local trainers for in-person classes as well. Flexibility and variety have always been a hallmark of the school with courses ranging from basic puppy and obedience courses to more specialized subjects.
Since Dog Academy has video courses taught by expert trainers from all over, you can find specialty courses designed for specific breeds, classes to correct specific problematic behaviors, and even courses to help train your dog to be a service or emotional support animal.
All of their online courses can be done at your own pace in an environment that's comfortable for you and your dog. Plus, you can now use their service to find a trainer to work with in-person to further your dog's training.
Baltimore Dogworks
Painting themselves as a comprehensive, but "no-frills" dog training service, Baltimore Dogworks has a simple but important mission–to train canines and their humans to better communicate and live together. For puppies under 20 weeks old, their puppy training helps teach these young ones how to socialize and helps teach dog owners how to work with their puppies in a positive way.
If you have an older dog, their dog training course uses the Canine Good Citizen (CGC) and the UKC Socialized Pet Obedience Test (SPOT) standards as the basis of skill-building. For more advanced dogs, they have a continuing education program to help develop skills such as off-leash work, proofing, and advanced dogwork. Every level is available as a private lesson or a group class and online materials for at-home practice are part of every level.
Denise Willis Dog Training
Denise Willis Dog Training is a highly-rated school in the Baltimore area that helps provide dog owners with the tools they need to reach training goals. By focusing on creating a positive environment, both the owner and the dog can feel comfortable and confident. Both private sessions and group classes are available. The school also offers board-and-train options.
While the school has a Kick-Start course that offers foundational training for obedience and house training, they also have courses to tackle more challenging behavior issues in older dogs. The school offers training for dogs struggling with aggression, leash reactivity, anxiety issues, and resource guarding. Such behavioral issues are common, but often challenging for owners to handle on their own.
Calm On Command K9
Calm On Command sees dog training as a team sport where everyone plays a role. Their school focuses on helping dogs develop good manners and be responsive to commands and be calm in social situations. Rather than offer multiple subject-based classes, they offer three different ways to take the same behavioral training.
Their board-and-train option is referred to as a training "boot camp"– a 2-6 week intensive where your dog lives onsite and develops the skills they need to live in your home and be members of their local community. The trainers also help eliminate negative behaviors like jumping and excessive barking. If board and train doesn't fit your lifestyle or budget, the same training is available in group or private class formats.
K9 Concepts
Without any breed restrictions, K9 Concepts is a sort of one-stop shop for Baltimore area dog owners. They offer doggy daycare that comes with one-on-one enrichment for each dog, dog boarding that comes with a variety of add-ons like grooming and training options, as well as traditional grooming and training services.
Their training program offers all the essential foundational obedience courses you would expect, but some extra options that can be valuable for more advanced dogs. If you think your dog could be a blue-ribbon competitor, you can try out one of their agility courses. For dogs that need extra enrichment, there are also nosework classes and even protection classes to help your dog develop their natural guarding skills.
Find the Right Dog Training for You
As you can see, there's a huge variety of talented dog trainers around Baltimore and each one brings something different to the table. It will take some time and reflection for you to decide which course of training best suits your dog's needs and will work with your lifestyle.
When both dogs and humans are working happily together, there is harmony in the home, after all. We hope our list has helped you match with your perfect canine trainer.