The Best Dog Training in Akron, OH
8 minutes
Akron is one of the most vibrant cities in Ohio, with a population of around 190,000. The city is known for its captivating art museum, unique landmarks, and bustling food scene, and with plenty of parks and dog-friendly walking routes; it's also the perfect home to raise a pup.
While Akron offers a range of activities for dog owners, your pet must be well-behaved and know how to stay safe in the city. Professional dog training can help with all of this and also tackle any other behavioral issues your dog is experiencing.
Of course, finding a trainer in Akron is no simple task. There are dozens of options out there, and it can be incredibly overwhelming to figure out which one is best for your pup.
But don't worry — we're here to help. Below, we've gathered a list of the five best dog training options in Akron, Ohio. We'll cover the services they offer,  training methods, and pricing to help you make an informed decision.
Quick Look at the Best Dog Training in Akron, OH
Before delving into more detail, we'll first give a quick run-down of the top five dog training options available in Akron.
Trainer
Price
Training Types
Online / In-Person
Dog Academy
$49.99 – $349.99
Obedience classes, puppy training, psychiatric service dog training
Both
SouthPaw Trainer
$135 – $975
Separation anxiety, potty training, loose leash walking
Both
All Breed Training Club of Akron
Membership fee is $26.00 per year, class fee can vary (most are $90 for 6 one-hour lessons). Volunteering can reduce class costs.
Contact for details
Agility training, rally training, canine good citizen test
In-person, group classes
All Dogs Go To Kevin
$27 – $897
Manners training, fear and reactivity, separation anxiety
Both, including home visits
K9 Guide Dog Training
Contact for details
Board & train, loose leash walking, threshold training,
Both, including home visits and board and train
Online vs. In-Person Training in Akron, OH
In today's tech-dominated world, owners in Akron now have the choice between in-person training or online training sessions. Online training is a great option for owners who want to go at their own pace and schedule, lack a reliable means of transport, or prefer training in the comfort of their own homes. Online training is often more affordable than in-person dog training.
In comparison, in-person training is typically a lot more personalized and allows you to engage directly with the professional trainer. You can ask questions, receive feedback immediately, and gain better insight into their training procedures.
Additionally, in-person training can also help with your pup's socialization since it exposes them to a range of environments and experiences, especially if you enroll in group classes. However, you are a lot more restricted with scheduling, and if your dog experiences anxiety, they may find in-person training too overwhelming.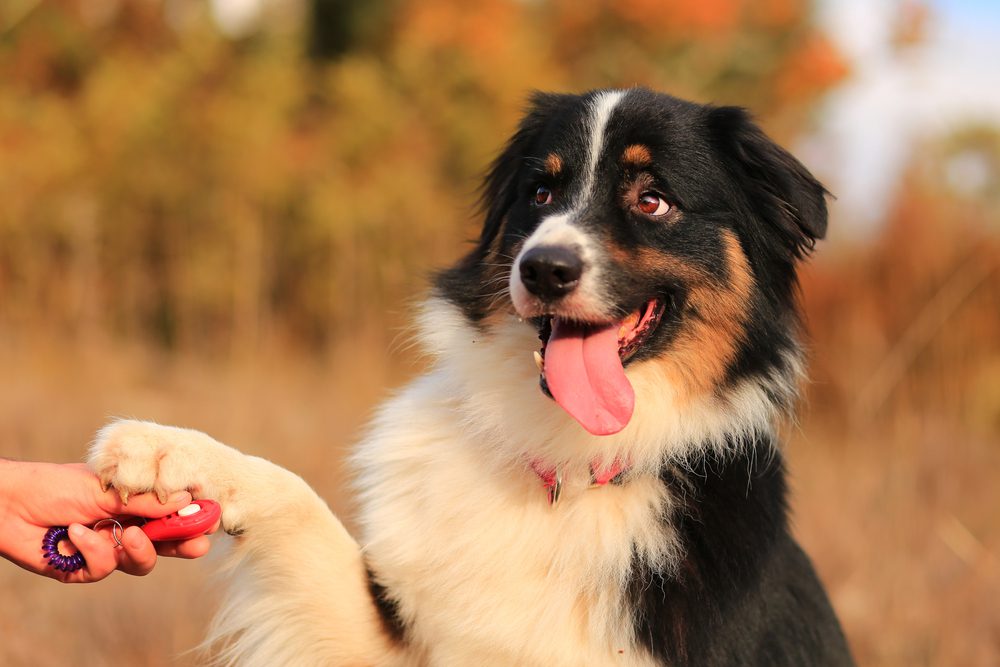 Perks of Online and In-Person Training in Akron, OH
Below, we provide a brief overview of the pros and cons of in-person and online training to help you determine which option is right for you.
| | | |
| --- | --- | --- |
| | Online Training | In-Person Training |
| Receive Professional Guidance | ✓ | ✓ |
| Interactive Experience | ✓ | ✓ |
| One-on-One Instruction | ✓ | ✓ |
|  Study at Your Own Pace | ✓ | X |
| Socializes Your Dog | X | ✓ |
The Best Dog Training in Akron, OH
Searching for a trainer can be challenging. To help you narrow down your options, we've selected five of the best dog trainers in Akron, Ohio. These trainers can help with basic obedience, teach your dog advanced tricks, assist with socialization, and in some cases even tackle specific behavioral problems. Each trainer featured below has their own unique training approach and expertise, with some being better suited to certain needs than others.
Dog Academy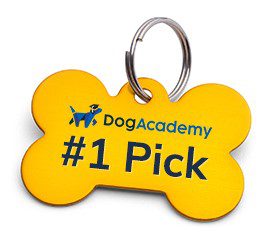 Dog Academy provides group and one-on-one training all across America (and yes, that includes Akron!). Training can be held online or in person, and every Dog Academy instructor has multiple years of experience under their belt. They have also undergone stringent screening and background checks, so you can rest assured your pup will be in safe hands. All of the online lessons are easy to follow and accessible, and have been developed with AKC-certified trainers.
Some of the training courses on offer include basic obedience, puppy training, psychiatric service dog training, emotional support dog training, leash manners, and crate training. There are even specialty courses to tackle complex behavioral problems such as canine confidence and reactivity.
SouthPaw Trainer
SouthPaw is run by Jackie Pekar, a Karen Pryor Certified Training Partner, (KPA CTP #69770), Certified Separation Anxiety Trainer (CSAT), and Certified Veterinary Assistant. (CVA). As her qualifications show, she is constantly educating herself in dog behavior, healthcare, and training to ensure her services are the best they can be. She is committed to using fear-free, positive reinforcement techniques and building a lasting bond between her clients and their canine companions.
She provides group classes and also a range of one-on-one training packages that can be tailored to your dog's specific needs. She also has plenty of expertise in separation anxiety, making her the perfect choice if your pup struggles with being left alone or has behavioral issues stemming from this.
All Breed Training Club of Akron
All Breed Training Club of Akron is a nonprofit organization that strives to make training and socialization classes more accessible and affordable for the everyday pet owner. They run a variety of group classes, including puppy training, basic obedience training, and trick training, and even run novice and intermediate level classes for competitive skills, such as rally, conformation run-thrus, field trails, and agility. They also offer a class that awards the AKC's Canine Good Citizen certificate upon successful completion.
This dog training organization is ideal for people on a budget after an in-person experience or those who wish to enter their dog into shows or competitive sports. Membership is $26 per year, and it typically costs around $90 for six one-hour classes.
All Dogs Go To Kevin
All Dogs Go To Kevin is run by Certified Behavior Consultant and Academy for Dog Trainers graduate, Kevin Duggan. He established ADGTK in 2012 and has since welcomed several other certified dog trainers into the organization. ADGTK has an empathetic training approach and runs both in-person and online courses. Some of the in-person courses include puppy training, manner training, and a specialized fear and reactivity course.
A great aspect of ADGTK is that they provide in-home training visits, making them an ideal option if your dog struggles in unfamiliar environments.
K9 Guide Training
K9 Guide is a highly-rated training organization in the Akron area that offers free lifetime support to their clients. They can help with puppy training, loose leash walking, and threshold training, and can also accommodate your schedule and lifestyle, whether that involves in-home training, private sessions, or board and train.
For those not familiar, board and train is essentially a boot camp for dogs where they stay at the training school to complete the program for a certain period of time (usually a couple of weeks). It can be a great option if you don't have the time to be heavily involved in your pup's training.
You can contact K9 Guide today for a free first lesson and evaluation. The training school is run by Yana Allport, who is an AKC Canine Good Citizen Evaluator, a Professional Member of the International Association of Canine Professionals, and also a member of the Association of Professional Dog Trainers.
Find the Right Dog Training for You
As you can see, there are plenty of dog training options in the Akron area. Each trainer is highly rated, has plenty of experience, and offers a range of classes to help with your dog's training.
The best "option" ultimately depends on your needs. For example, opt for K9 Guide Training if you want to board and train your dog or All Breed Training Club if you're interested in agility or show. Dog Academy also offers plenty of affordable, online comprehensive courses as well as in-person Psychiatric Service Dog (PSD) Training.
While dog training can be expensive, it's definitely worth it — it helps your dog become confident, well-adjusted, and obedient, all aspects that can drastically improve their quality of life.