The Best Dog Training in McAllen, TX
7 minutes
Dogs can thrive in McAllen and live a happy, fulfilling life with pet-friendly accommodations, restaurants, cafes, and other places to enjoy. The city is very walkable and has lots of streets to go on for daily strolls. You can run errands with your pup by your side and let them run loose in the McAllen dog park to finish the day.
However, McAllen has some strict animal control rules. Dogs can't run at large and frequently bark or howl and disrupt peace, which can be problematic with an overly excited dog that doesn't know calm. Before this pet-friendly city in Texas becomes the base for creating lasting memories with your pup, they must display good dog behaviors.
The law aside, training creates safer circumstances for dogs and their environment when they know what behaviors are and aren't acceptable. Well-trained dogs also bond closely with their owners, making them feel accomplished. The benefits of dog training that goes on and on – and in this article, we'll list the top 5 dog trainers in McAllen, Texas.
Whether you've just got a puppy or your dog's behavior frustrates you lately, our list of the best dog trainers in McAllen can guide your dog in the right direction. Read on to discover the best dog trainers in your area!
A Quick Look at the Best Dog Training in McAllen, TX
Here's a quick summary of the dog trainers you'll find in McAllen and nearby areas within a short drive.
| | | | |
| --- | --- | --- | --- |
| Trainer | Price | Training Types | Online / In-Person |
| Dog Academy | $49.99 – $349.99 | Behavioral Issues, Puppy Training, Psychiatric Service Dog Training | Both |
| I-Luv-Dogs | $60 – $150 | Obedience Training, Leash Training, Behavior Modification | In-Person |
| Canines In Action Academy | $85 – $2,500 | Board and Train, Private Lessons, Group Classes, Working Dog Training | In-Person |
| K&B Dog Learning Center | Contact for Details | Puppy Training, Behavior Modification | In-Person |
| PetSmart Dog Training | $20 – $355 | Private Classes, Group Lessons, Online Training | Both |
Online Vs. In-Person Training in McAllen
Dog training is important, and there are various ways to go about it.
Online training is the most convenient option for dog owners with a busy schedule or travel limitations. It can create the basis of training through online calls with a trainer or by taking courses that guide you on training your dog at home. Either way, it's very flexible and doesn't require abiding by a trainer's schedule.
Yet, online training has its own drawbacks. It isn't the best approach for stubborn or misguided dogs that cause damage to their environment and possibly to themselves. Serious behavioral issues often require intervention from a professional dog trainer to address and correct unwanted acts.
Luckily, most aren't in the shoes of these dog owners. If you're after teaching your dog some tricks, loose leash walking, potty training, and things along those lines, online training should work perfectly for you. In-person training is often the only solution for fixing unwanted behaviors or teaching some working dog responsibilities, like search and rescue and medical assistance.
Fortunately for those in McAllen, you'll find both online and in-person training. You can hop on a quick call with an expert dog trainer or train your dog by yourself with the guidance of a beginner-friendly online course.
In-person dog training in McAllen is also just as flexible. The trainers in the city provide board and train programs, free evaluations, private training sessions, and group classes at the trainer's location.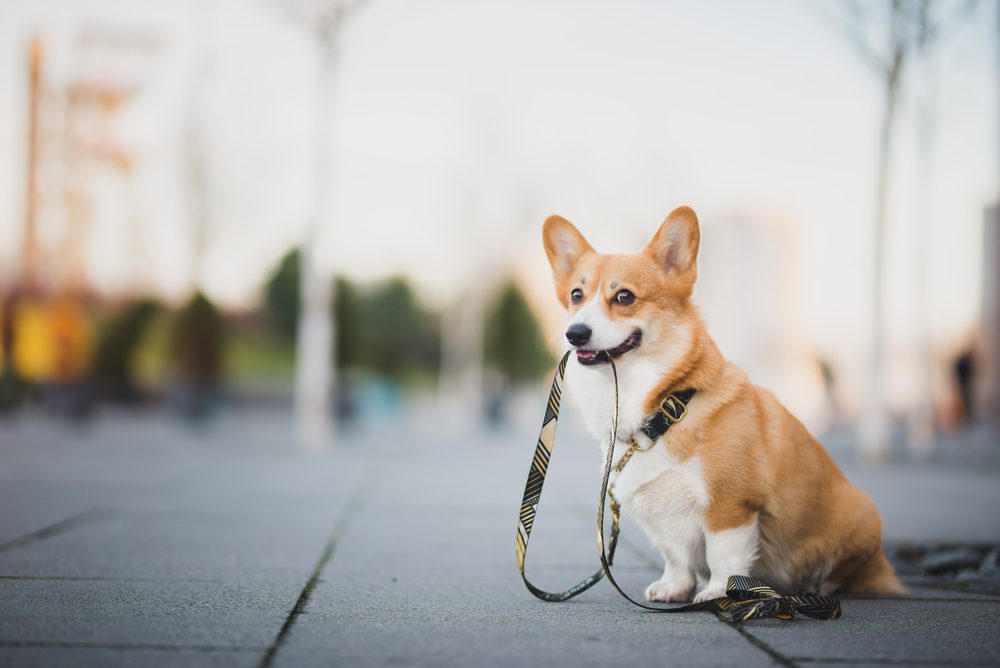 Perks of Online and In-Person Training in McAllen
| | | |
| --- | --- | --- |
| Perks | Online Training | In-Person Training |
| Flexible Scheduling | ✓ | x |
| Cost-Effective | ✓ | ✓ |
| Socializes Your Dog | x | ✓ |
| Train at Your Pace | ✓ | x |
| Faster Results | x | ✓ |
| One-on-One Instructions | ✓ | ✓ |
The Best Dog Training in McAllen
The dog trainers in McAllen that made our list provide a range of dog training services. Regardless of the dog training you need, you'll find a suitable trainer in McAllen who will work with your dog closely. Discover our list of the best dog trainers in McAllen below, with their services, pricing, contact details, and more.
Dog Academy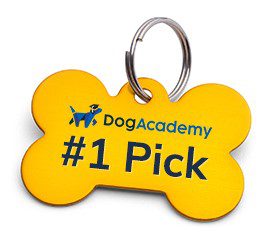 Only a handful of names accomplish dog training with affordable pricing and flexibility professionally. Dog Academy boasts a nationwide network of AKC-certified dog trainers that provide private and group lessons. If life is busy, you can join a 25-minute online training session with an experienced trainer or take a beginner-friendly course to train your dog at home.
Starting training with Dog Academy in-person only requires answering a few questions. Based on your answers, you'll be matched with a trainer that can create a training plan tailored to your dog's needs, temperament, and skills. Providing tailored dog training to the needs of dogs and their owners makes Dog Academy an all-in-one solution for training anywhere in the US.
I-Luv-Dogs
I-Luv-Dogs specializes in training small dog breeds. They work with any dog weighing less than 15 pounds. If you have a small dog that needs obedience training or behaviors that need addressing, I-Luv-Dogs might as well be one of the best trainers in McAllen.
Since they are experts in working with small breeds, I-Luv-Dogs have more experience than needed to train your little friend. They only provide in-person training, which you can start by filling out their extensive behavior consultation form. Besides training, I-Luv-Dogs has a pet-sitting service for dogs under 10 pounds, cats, and pocket pets like guinea pigs and hamsters.
Canines In Action Academy
Canines In Action Academy is a dog training company that offers extensive training services, ranging from private and group lessons to training detection and protection dogs. To start, you can schedule a free assessment at their location. After the evaluation, you can make an informed decision and get the right training for your dog.
Canines In Action also has an extensive board and train program with six months of group classes. This training bundle can work wonders if you want your dog's training to continue. One last thing to note is Canines In Action doesn't offer in-home training. Every session is held at their location.
K&B Dog Learning Center
Owned and operated by Dr. Ruben Castro, K&B Dog Learning Center is a quick drive from McAllen Airport. They focus on puppy training and fixing unruly behaviors. According to their website, they've stopped their board and train programs and now only provide training services in their location.
Dr. Ruben, a certified dog trainer, has gathered positive reviews for working with hyperactive dogs, puppies, and dogs that need direction. He also gives tips on handling your dog after training sessions. It's a reliable place to look for dog training near McAllen, where you can participate in the lessons.
PetSmart Dog Training
Another nationwide dog trainer on our list, PetSmart, offers private, group, and online training. You can book an in-store training in South McAllen or schedule an online lesson. Dog training in PetSmart McAllen is affordable, with numerous training packages to choose from.
With PetSmart, you get quality assurance as they are a nationwide chain of pet stores. They've worked with dogs of all types, so they'll be able to provide guidance no matter what your needs are. PetSmart is also a convenient place to seek training with everything else PetSmart offers, including pet hotel, grooming, pet supplies, and veterinary care.
Find the Right Dog Training for You
Proper training is critical for your dog's well-being. After deciding on the training method (online or in-person), look through the trainer's services, reviews, and pricing.
Consider getting consultations from different trainers before entering a training session. If their expertise and training techniques match your schedule and budget, you'll get closer to the best dog training in McAllen for you and your dog.