The Best Dog Training in Victorville, CA
9 minutes
There are a lot of fun things to do with your dog in Victorville or the surrounding areas, especially if you're outdoorsy. There are a number of trails and parks you can take your dog to, or you can enjoy a drink at a pup-friendly brewery.
Though these activities are dog-friendly, if your dog isn't well-behaved, you probably won't want to bring them along. Some parks allow dogs off-leash, which means you will need to have control over your dog with nothing more than your voice.
Even if you're at a park that requires leashes, if your dog is dragging you around because they're overexcited or worse, reactive, aggressive, or fearful, then you're not likely to have a good time. Luckily, you can get help from a dog trainer in Victorville so that you'll be able to truly enjoy taking your dog along for outings.
We've done some research and found the best dog training available in the Victorville area. We'll share with you a summary of each trainer's services as well as contact information and pricing. Keep reading to find your next dog trainer!
A Quick Look at the Best Dog Training in Victorville, CA
This table offers a quick overview of the best trainers in Victorville and their services. More in-depth information will be provided later in the article.
| | | | |
| --- | --- | --- | --- |
| Trainer | Price | Training Types | Online / In-Person |
| Dog Academy | $49.99 – $349.99 | Puppy Training, Psychiatric Service Dog Training, Specialty Classes | Both |
| High Desert Dog | $167 – $395 | Foundational Skills, Cooperative Health, Recreational Enrichment | In-Person |
| InsideOut Dog Training | Contact for details | Puppy Training, Behavior Modification, Service Dog Training | Both |
| Daisy Dog Academy | $120 for 6-week group classes | Beginning Life Skills, Recall, Rally Obedience | In-Person |
| Rescued by Training | $175/hour; $1200 for 6 one-hour sessions of the Family Dog Program | Aggression, Nuisance Behaviors, Pre-Baby/Toddler Prep | Online |
| Jack and Jill Professional Dog Training | Private Training $880-$1,100; On-Demand Classes $35-$175; Live Classes $520 for 6 weeks | Recall, Reactivity, Car Rides | Online |
Online vs. In-Person Training in Victorville
Online and in-person training are both effective ways to teach your dog new skills. Online training is affordable and convenient as it can be done from anywhere with an internet connection. If you purchase a course, that information is yours to keep and study whenever you need to. The best part is it's always at your fingertips via your smartphone.
In-person training is a great option for people who aren't so good with technology or who just prefer face-to-face interactions. It also provides some distractions and socialization for your dog, especially if you attend a group class. With virtual training, you would have to go out and seek this kind of exposure separately.
As you can see, both online and in-person training have their pros and cons, so which you prefer is entirely up to you.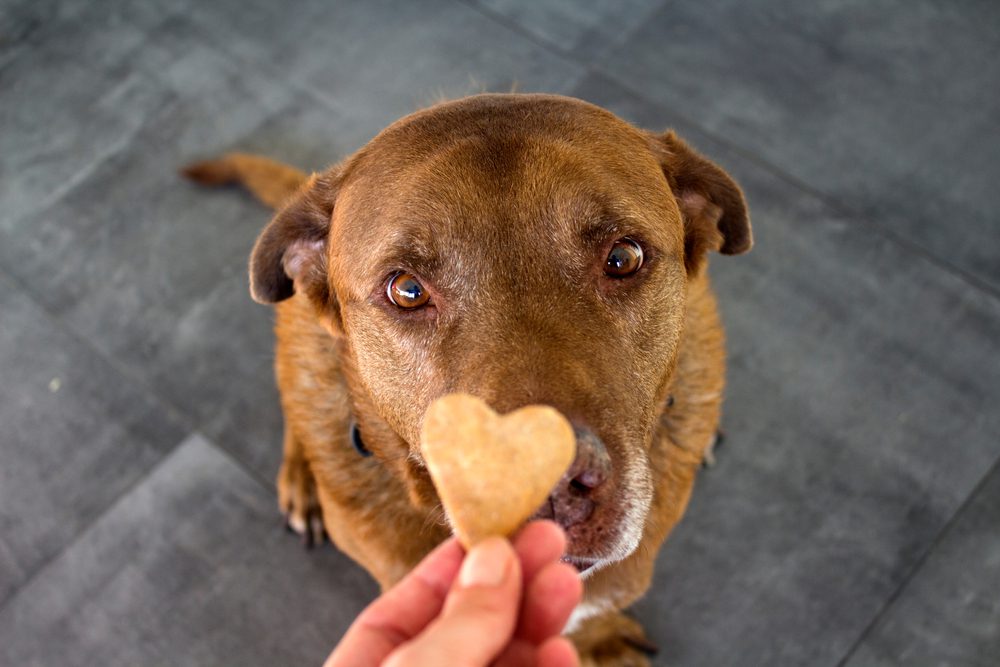 Perks of Online and In-Person Training in Victorville
Here's a quick chart outlining the perks of online vs in-person training.
| | | |
| --- | --- | --- |
| | Online Training | In-Person Training |
| Train with Professionals | ✓ | ✓ |
| Learn from Home | ✓ | ✓ |
| One-on-One Instruction | ✓ | ✓ |
| Study at Your Own Pace | ✓ | X |
| Socializes Your Dog | X | ✓ |
The Best Dog Training in Victorville
With so many trainers in the area, it can take a lot of time to research them all to find the one that's best for you. To save you some time, we've researched dog trainers in Victorville and narrowed them down to what we think are the six best training options. Take a look!
Dog Academy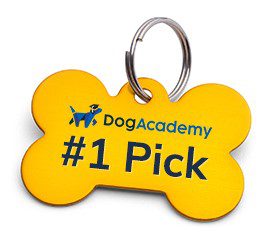 Whether you're interested in online or in-person dog training, Dog Academy has your back. Dog Academy offers group classes, private training, and online courses. We have a dozen experienced dog trainers servicing every city in the United States, including Victorville!
If in-person training isn't your thing, check out Dog Academy's impressive catalog of online courses. You can find puppy training, basic obedience, psychiatric service dog training, emotional support dog training, leash manners, trick training, crate training, and more classes on Dog Academy's website. There are even courses addressing problem behaviors, including barking and reactivity.
If you'd like to learn a skill such as how to groom your dog at home or administer life-saving canine CPR, Dog Academy can help with this, too! All of our online classes are designed by American Kennel Club-certified trainers with over 25 years of experience. If you need to get in touch with a trainer, you can do so via phone, email, or the contact form on Dog Academy's website.
High Desert Dog Training
High Desert Dog Training offers private in-home training as well as monthly events such as puppy parties, private workshops, and group activities. This company places a strong focus on teaching dog owners how to communicate with their dogs better by understanding dog behavior and body language.
As such, all training is positive and force-free. High Desert Dog Training specializes in training foundational skills, teaching dog owners about cooperative health, and providing recreational enrichment through games.
They also offer training programs that you can subscribe to monthly. These memberships include at least one lesson per week, access to group workshops, and a service called Flipgrid. Flipgrid allows clients to post short videos asking questions and receive a detailed training video from High Desert Dog Training in return.
InsideOut Dog Training
Inside Out Dog Training offers group classes, private training, online training, and boarding and training. Their methods are all positive and focus on teaching you how to communicate with your dog.
Inside Out Dog Training can help with basic obedience and manners, loose-leash walking, crate training, potty training, distraction training, behavior modification, and more. They can also teach your dog foundational skills such as sit, down, stay and come.
Common behavioral issues they can solve include aggression toward other dogs or people, fearful behavior, bite prevention, reactivity, separation anxiety, and more. If you're interested in training your own service dog, Inside Out Dog Training is capable of handling this task, as well.
Daisy Dog Academy
Daisy Dog Academy is unique because it mainly offers training for rally obedience, a dog sport that requires teamwork as the dog and handler work their way through an obedience course. The course asks teams to perform different obedience objectives such as sit, stay, down, heel, and even jumping over obstacles.
Daisy Dog Academy offers rally obedience training at four different levels (beginner, novice, advanced, and excellent) as well as two "beginning life skills" courses. The life skills courses teach foundational skills such as down, stay, sit, leave it, heel, stand, settle, watch, come, and more.
Daisy Dog Academy also offers a four-week course that focuses solely on getting your dog to come to you reliably. At this time, Daisy Dog Academy is only offering group courses. All classes use positive reinforcement techniques to train dogs.
Rescued By Training
Rescued By Training is owned and operated by Kate LaSala and provides online training in the form of live sessions and purchasable courses. Kate specializes in fear and aggression, families with kids and dogs, and pre-baby or toddler prep.
Rescued By Training is able to help with a plethora of issues, including fear, aggression, resource guarding, separation anxiety, barking, lunging, not coming when called, shyness, jumping, and more. If your pup has any sort of fear-related issue, whether it be noise phobia, fear of the vet, or something else, Rescued By Training can help.
Though Rescued By Training specializes in fear and aggression, they can also help with obedience training, manners training, and handling nuisance behaviors. Rescued By Training is dedicated to using science-backed, humane training techniques.
Jack and Jill Professional Dog Training
Jack and Jill Professional Dog Training provides virtual training in the form of live private lessons and group classes done over Zoom. They also offer on-demand courses that include several pre-recorded training videos, webinars, and other training resources.
Issues Jack and Jill can help with include barking, lunging, snapping, biting, fear, reactivity, resource guarding, multi-dog household fighting, and more. They currently offer live group classes that address fear or nervousness around strangers and getting dogs to enjoy trips in the car.
On-demand classes offered include "12 Days of Recall" and "Red Light, Green Light: Using Start Button Behaviors in Dog Training." Jack and Jill Dog Training uses positive reinforcement and believes that effective training is kind, compassionate, and respectful.
Find the Right Dog Training for You
Finding the right dog trainer for you isn't always easy, so let's try to narrow things down. If you're looking to train basic foundational skills and obedience, then we'd recommend Dog Academy or High Desert Dog Training.
If you're an expecting mother or have young children, check out Rescued By Training as they specialize in training dogs to be safe with children and babies. If you're interested in training a service dog, look to InsideOut training or Dog Academy.
Dogs that struggle with aggression, fear, or other serious behaviors should be taken to Rescued by Training, InsideOut Training, or Jack and Jill Professional Dog Training. Finally, if you're interested in trying a dog sport that requires teamwork and improves your dog's obedience skills, then look into Daisy Dog Academy to learn rally obedience.