The Best Dog Training in Sterling Heights, MI
7 minutes
Are you in need of dog training in Sterling Heights, Michigan? If so, a quick search shows you have many options from which to choose. Some dog trainers in the area offer both in-person and online classes. Some meet with you at your home, while others may require you to bring your dog to their facilities.
Although many Sterling Heights dog trainers offer general obedience programs, there are also trainers who offer special services, such as aggression management programs.
Sterling Heights is a fairly busy suburb of an even busier major city. Thus, you may want to find a trainer who can socialize your dog and teach them to behave in a potentially distracting setting. You may also wish to account for your dog's specific needs, such as addressing behavioral issues, when choosing a dog training service in or around Sterling Heights.
No dog trainer is necessarily ideal for everyone. That doesn't mean that finding the best dog training in Sterling Heights needs to be a challenge. Our guide covers the top trainers in the area, helping you find a trainer who offers the services you're looking for at the prices you can afford.
A Quick Look at the Best Dog Training in Sterling Heights, MI
The following breakdown offers some basic information about the best dog trainers in Sterling Heights and the surrounding communities. Further down, you'll find expanded descriptions of each trainer:
| | | | |
| --- | --- | --- | --- |
| Trainer | Price | Training Types | Online / In-Person |
| Dog Academy | $49.99 – $249.99 | Obedience Classes,Puppy Training, Psychiatric Service Dog Training | Both |
| Great Expectations Dog Training | $40 – $280 | New Adoption Training, In-Home Aggression Counseling, Phone Consultations | In-Person |
| Happy Tails Learning Center for Dogs | $135 – $4,000 | Resident Training Programs, Puppy Development Training Programs | In-Person |
| Conforta Animale | $25 – $125 | General Training Sessions, Boarding, Dog Walking | In-Person |
| At Whits End Dog Training | Contact for Details | Puppy Training, Behavior Modification, Board & Train | In-Person |
Online Vs. In-Person Training in Sterling Heights
Traditional in-person dog training may give your pet the chance to spend time with other animals. Along with socializing your dog, in-person training can allow them to train in an environment that may simulate the real world you'll be exploring together.
However, online dog training also offers its own benefits. If you have a busy schedule and lack the time necessary to travel to in-person training sites, online training is an option you may consider. Additionally, online training gives you the freedom to choose the ideal trainer for you and your dog, instead of having to select a trainer who happens to be in your area.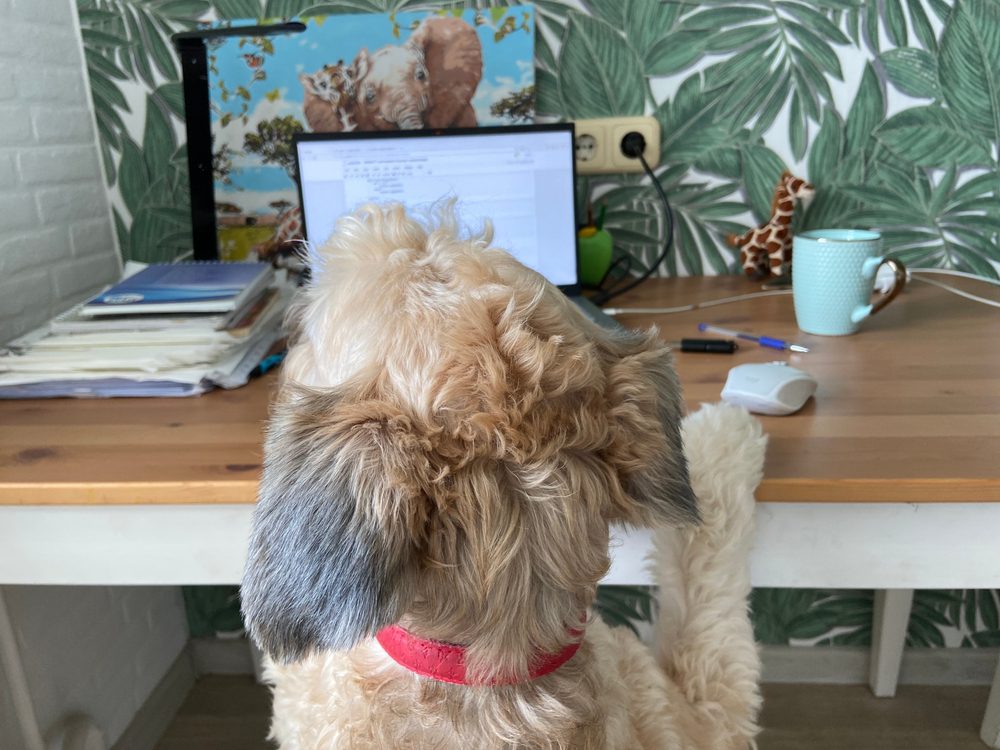 Perks of Online and In-Person Training in Sterling Heights
Both online dog training and in-person training offer unique sets of advantages. You need to account for your lifestyle, goals, and other such factors when choosing between the two. The following table will help you more easily make a decision:
| | | |
| --- | --- | --- |
| | Online Training | In-Person Training |
| Cost Effective | ✓ | ✓ |
| Flexible Scheduling Options | ✓ | ✓ |
| Private Sessions | ✓ | ✓ |
| Setting Your Own Learning Pace | ✓ | x |
| Socializing Your Dog | x | ✓ |
The Best Dog Training in Sterling Heights
It's important to once again remember that no single dog trainer is qualified to serve the needs of all customers. However, thanks to their pricing, services, and glowing reviews from past customers, these trainers are among the best in the Sterling Heights area. Odds are good one of them may be the right training service for you and your furry friend!
Dog Academy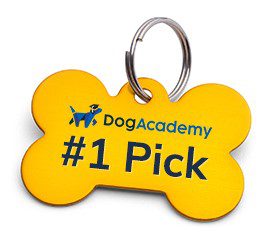 Flexibility and versatility are perhaps the two strongest qualities Dog Academy offers. Because the company offers both in-person and online training, its trainers can serve customers in virtually any city in the nation. All of Dog Academy's online courses are created and taught by AKC-certified trainers, so you can rest assured that you're in good hands.
In addition, Dog Academy offers everything from basic obedience classes to specialized services like separation anxiety training. This makes it relatively easy for you to find the training program you may be looking for.
Great Expectations Dog Training
The trainers at Great Expectations Dog Training can travel to you. If you don't wish to drive far to bring your dog to a trainer, this may be a convenient feature of their services.
You might also consider Great Expectations Dog Training if you've recently adopted a dog from a shelter or other such facility. Great Expectations Dog Training specializes in working with dogs that have spent some time in shelters. Their team may help your dog acclimate to a new environment more easily than they otherwise would.
The team at Great Expectations Dog Training can also help if your dog is aggressive and needs to learn to remain calm and behave themselves when around others.
Happy Tails Learning Center for Dogs
Dog training can take time. Although dog trainers may be able to address basic obedience issues over the course of a few short classes, if you wish to achieve major results, they may need to spend more time with a trainer. If so, consider reaching out to Happy Tails Learning Center for Dogs.
This Sterling Heights dog training service offers general training programs, along with resident programs. These programs allow your dog to spend anywhere from a few days to a few weeks at the training facility. During this time, they can receive more prolonged attention from a trainer than they might get during a typical training session.
Conforta Animale
Conforta Animale is a unique entry on a list covering the best dog training in Sterling Heights and the surrounding areas.
Unlike the other services here, Conforta Animale is primarily a pet care business. Their services include dog walking, dog sitting, dog food/supply purchases, and other such pet care options. That said, the business also offers two-hour training sessions.
You may consider this option if your main goal is to find a pet care service. If your dog can also undergo training while someone watches them, you're getting more value overall.
At Whits End Dog Training
Even the best dog can potentially be prone to anxiety, aggression, and other such qualities in certain circumstances. Many dogs are particularly likely to display these qualities in an overstimulating city environment. If this sounds like your dog, At Whits End Dog Training may be able to help through their behavior modification programs.
Like the above entry, At Whits End Dog Training also offers board and train programs.
Find the Right Dog Training for You
You want what's best for your dog. That said, choosing the right trainer can feel like an intimidating process when you find you have many options to consider.
That doesn't need to be the case. Instead of researching every single trainer in your area, focus on the businesses here. They're the best dog trainers in Sterling Heights and the nearby communities, offering services that, according to their past customers, lead to real results that last for years to come.