The Best Dog Training in Modesto, CA
8 minutes
Modesto offers a range of dog training options to help dog owners train their pets and address specific behavior problems. These training options include obedience training, agility training, behavior modification, and socialization classes.
Obedience training is beneficial for puppies or dogs who have never had formal training, as it teaches them basic commands such as sit, stay, and come when called. It can also help address common behavior problems like jumping on people or pulling on the leash. Agility training, on the other hand, focuses on teaching dogs how to navigate obstacles, improving their physical fitness and coordination. Behavior modification classes help dogs with specific behavior issues like separation anxiety, aggression, or excessive barking. Socialization classes allow dogs to interact with other dogs and people, helping them develop social skills and build confidence.
In Modesto, dog owners face common issues such as leash pulling, barking, and separation anxiety. By taking advantage of the different dog training options available in the city, they can address these issues and help their pets become well-behaved and happy community members. Additionally, socialization classes can help dogs become more comfortable around other dogs and people, reducing the risk of aggressive behavior and promoting positive interactions. By investing in training for their dogs, Modesto residents can create a safer and more enjoyable environment for both pets and people.
A Quick Look at the Best Dog Training in Modesto
Before diving into the details, here's a summary table of Modesto's best dog training options. Later, we'll provide a more detailed review of each training option.
| | | | |
| --- | --- | --- | --- |
| Trainer | Price | Training Types | Online / In-Person |
| Dog Academy | $49.99 – $349.99 | Obedience classes, behavioral issues, puppy training, psychiatric service dog training | Both |
| Good Dog Dog Training | $60-$360 | Puppy kindergarten, obedience classes, nose work, tricks class | Both |
| The Canine Culture | $80-$175 | Obedience training | In-Person |
| Petco | $179-$409 | Obedience training, puppy training, Canine Good Citizen training | Both |
| From Head To Tail | $125-$200 | Foundation behavior training, behavior modification, pre-adoption counseling | Both |
| Canefida | $160-$1475 | Beginner, intermediate and advanced classes for puppies and adult dogs | Both |
Online vs. In-Person Training in Modesto
When it comes to dog training in Modesto, pet owners have the option of choosing between online and in-person training sessions. In-person training allows for more direct interaction between the trainer, dog, and owner, while online training offers the convenience of learning from home on your own schedule.
One benefit of in-person training is that the trainer can observe the dog's behavior and make real-time adjustments to their training methods. This can be particularly helpful for dogs with more complex behavior issues or requiring hands-on instruction. On the other hand, online training can be a great option for pet owners with busy schedules or who live in remote areas. It can also be more cost-effective, as online courses typically cost less than in-person classes.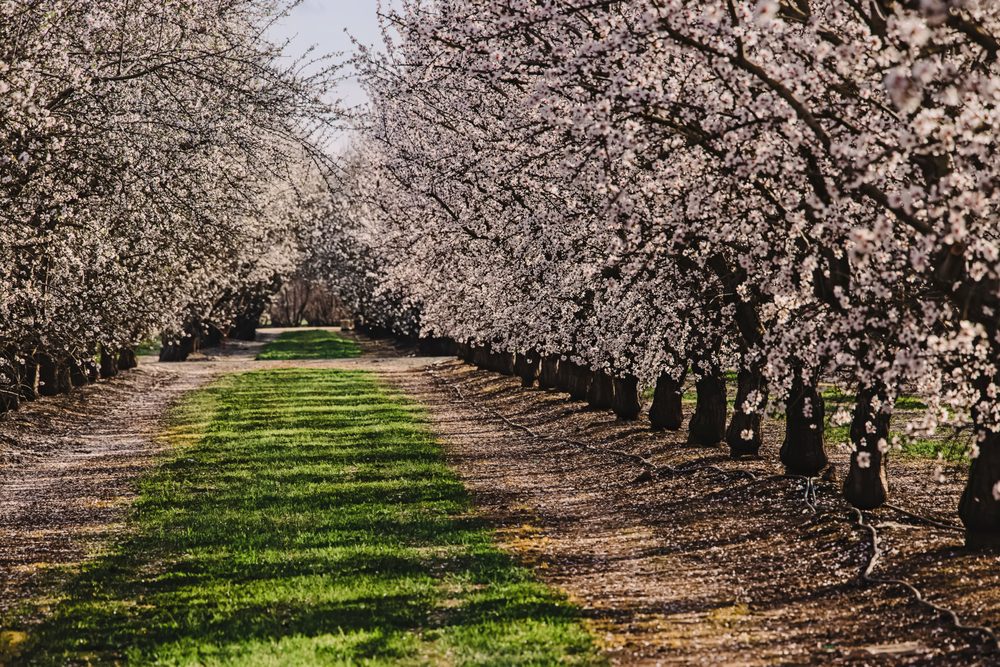 Perks of Online and In-Person Training in Modesto
Still unsure? We've put together a useful table showing online and in-person training perks so you can easily compare the two before deciding which option is best for you and your pooch.
| | | |
| --- | --- | --- |
| | Online Training | In-Person Training |
| Affordable Options | ✓ | ✓ |
| Socializes Your Dog | x | ✓ |
| Self-Paced Learning | ✓ | x |
| One-on-One Instruction | ✓ | ✓ |
| Access to Expert Trainers | ✓ | ✓ |
The Best Dog Training in Modesto
If you're a Modesto resident looking for the best dog training options for your furry friend, you're in the right place. After thorough research and careful consideration, we've compiled a list of the top dog trainers in Modesto, CA. These trainers have proven track records of success in helping dogs and their owners overcome behavior problems and develop strong bonds.
Dog Academy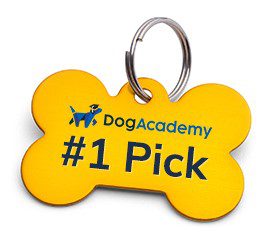 Online or In-Person: Online and In-Person
Types of Training Courses: Obedience Classes, Behavioral Issues, Puppy Training, Psychiatric Service Dog Training, Emotional Support Animal Training, Specialty Classes (e.g., Canine Confidence, Separation Anxiety)
Price Range: $49.99 – $349.99
Link to Website:

Dog Academy Basic Obedience Training Program

Phone Number: (605) 223-1971
Dog Academy is the best option for dog training. Its dedication to positive training methods, a straightforward online user interface, in-person interaction, and education quality all help Dog Academy remain unique. Dog Academy provides the most cost-effective online alternative to in-person instruction if you require more flexibility or are on a restricted budget (with the results to back it up).
If you're looking for in-person instruction, they provide a group of twelve qualified trainers who cover every region in the US. Dog Academy also provides some of the most cost-effective and flexible package options. These reasons should make Dog Academy your first choice whenever you need local or online dog training.
Good Dog Dog Training
Online or In-Person: Both
Types of Training Courses: Puppy Kindergarten, Obedience Classes, Nose Work, Tricks Class
Price Range: $60-$360
Link to Website: https://www.gooddogdogtraining.com
Address: 1605 Timothy Ave, Modesto CA
Phone Number: (209) 765-2397
You can learn how to manage and teach your dog with the help of Good Dog Dog Training, which emphasizes positive training techniques. Owner and head trainer, Donna Soderstrom, is a Certified Professional Dog Trainer, member of the Association of Pet Dog Trainers, STAR Puppy Evaluator, and AKC Canine Good Citizen (CGC) Evaluator. Donna and the team will help your dog to develop into a contented, receptive training companion. In the early stages of their training, food rewards are given, and as the program progresses, the team will work to transition your dog to Real Life Rewards.
The Canine Culture
Online or In-Person: In-Person
Types of Training Courses: Obedience Training
Price Range: $80-$175
Link to Website: https://www.canineculture.com/index.php
Address: 9751 North Highway 99, Stockton, California 95212
Phone Number: (209) 931-0758
Jack and Kathy Weber own the Canine Culture. They think all dogs should be trained to be decent citizens and that any training should be done with compassion, love, and patience. Jack and Kathy live on the kennel's property and actively participate in running the facility daily. It is important to them that they can participate in the guests' daily cleaning, feeding, exercising, training, and grooming to maintain high standards. Their team offers three training options: group classes, private one-on-one lessons, and the board & train program. All of their training options use positive reinforcement training techniques.
Petco
Online or In-Person: Both
Types of Training Courses: Obedience Training, Puppy Training, Canine Good Citizen Training
Price Range: $179-$409
Link to Website: https://stores.petco.com/ca/modesto/dog-training-modesto-ca-307.html
Address: 2021 Evergreen Avenue, Modesto, CA 95350
Phone Number: (209) 571-0488
Petco will support you each step of the way as you bond with your dog and learn their language. At Petco, they believe that teaching a dog requires positive reinforcement and a guide. Petco provides dog training options encouraging excellent behavior through entertaining and educational group or one-on-one sessions with knowledgeable dog trainers. They provide a safe environment for dogs and puppies to learn the skills they need for everyday settings through online and in-person dog obedience training in Modesto. To foster respect and trust between you and your dog, professional dog trainers employ positive reinforcement dog obedience training methods backed up by evidence.
From Head To Tail
Online or In-Person: Both
Types of Training Courses: Foundation Behavior Training, Behavior Modification, Pre-Adoption Counseling
Price Range: $125-$200
Link to Website: https://www.fromheadtotailwellness.com
Address: Fremont, CA
Phone Number: (408) 394-3445
The owner of From Head To Tail is Rebecca King, CPDT-KA; she graduated from Trish King's Canine Behavior Academy. She holds certifications as an AKC Canine Good Citizen & Trick Evaluator and Canine Professional Dog Trainer (CPDT). Rebecca's major priority is every animal's mental and physical well-being, so she only utilizes safe, effective, and evidence-based training methods.
From Head to Tail provides dog training, behavior consultations, and dog sports training services in and around Fremont, CA. It is important to Rebecca that you and your dog enjoy the training process. Rebecca offers personalized private lessons for each dog, either in-person or online.
Canefida
Online or In-Person: Both
Types of Training Courses: Beginner, Intermediate and Advanced Classes for Puppies and Adult Dogs, Private Behavior Consulting
Price Range: $160-$1475
Link to Website: https://canefida.com
Address: Pet Food Express, 4710 Freeport Blvd, Sacramento, CA 95822
Phone Number: (916) 235-3144
The owner of Canefida, Heidi, is a Certified Professional Dog Trainer (CPDT-KA) and Certified Behavior Consultant Canine (CBCC-KA) through the Certification Council for Professional Dog Trainers. She has trained dogs and their humans professionally for over 14 years and is particularly interested in working with dogs with reactivity, aggression, or anxiety issues. Canefida provides dog owners with training programs that use humane, positive reinforcement-based methods. Canefida is committed to training dogs without pain, fear, or intimidation.
Find the Right Dog Training for You
Finding the right dog trainer in Modesto can seem overwhelming, but with a little research, you can find the best option for you and your pet. Start by considering your specific training goals, whether you want to address behavior issues or simply teach your dog basic obedience. It's also essential to choose a trainer who uses positive reinforcement techniques, as these methods have been shown to be the most effective and humane.
Next, read reviews and ask for recommendations from other pet owners in the community. Look for trainers who have experience working with dogs similar to yours in size, breed, and temperament. It's also a good idea to attend a class or observe a trainer in action before committing to their services. This will give you a sense of their teaching style and help you determine if they are a good fit for you and your pet.
Remember, dog training is an investment in your pet's well-being and your relationship with them. Take the time to find the right trainer, and you'll be rewarded with a happier, healthier, and better-behaved furry friend.