The Best Dog Training in Lancaster, PA
8 minutes
Lancaster, Pennsylvania, is one of the best places to own and spend time with a dog. Like many other cities in Pennsylvania, Lancaster is surrounded by adventure. From caves to mountains, you and your furry companion can explore every nook and cranny that appeals to you.
That said, you need to make sure your dog is trained properly if you want to make the most out of your time together.
There are a few things that separate a good dog trainer from a bad one and sometimes even the best trainers won't mesh well with your dog. It's important to make sure dog trainers can connect with your dog and that they're not training by scolding your pet. While aggressive approaches used to be popular in the past, reward-based training is always the way to go.
In Pennsylvania, it's also important to have your dog trained for the unique landscape. There are famous mountain trails like the Appalachian Trail, which is a blast to hike with your dog.
You may also want to explore caves, play in the snow, or visit local breweries/restaurants with your companion. To partake in these activities, always make sure your dog is trained by a professional.
The good news is that there are plenty of dog trainers in Lancaster. We'll take you through the best dog trainers in the state and you can learn about them briefly in the chart down below.
| | | | |
| --- | --- | --- | --- |
| Trainer | Price | Training Types | Online / In-Person |
| Dog Academy | $49.99-$349.99 | Obedience Classes, Puppy Training, Psychiatric Service Dog Training | Both |
| PetSmart Dog Training | $139-$229 | Pets Hotel, Grooming, Behavioral Training | Both |
| Kaye Ames People Training for Dogs | $130/week | Advanced Puppy and Small Dog Obedience, AKC S.T.A.R., AKC Canine Good Citizenship | Both |
| Dog Sense | $85-$150 | Spa, Competition Training, Therapy Dog Training | In-Person |
| MCS Dog Training | $200-$300 | MCS Kanine Academy, Love & Leadership In-Home Dog Training Sessions, Follow-Up Sessions | In-Person |
Online vs. In-Person Training
Training your dog in Lancaster isn't always about finding the best trainers. While it helps, you need to know how you want to approach training your dog. The two most common approaches are in-person and online training. These methods both achieve a similar goal but the way they get there is vastly different. Learn more about each type below.
We'll start with in-person dog training. In-person dog training is when a trainer comes to your location or you drop your dog off at their location. People like in-person training because dogs can physically interact with trainers.
Dogs can also be sent to a boarding school program, for grooming, and better socialization. In-person dog training has also been around the longest and has the most evidence for its success.
While in-person dog training is popular, it's not the only method. Online training continues to grow in popularity because of its unique benefits. When you take online training lessons the sessions are less expensive and more flexible. Plus, you can learn at your own pace through neatly packaged training packages.
Regardless of the method you choose, both in-person and online training work. Ultimately, it depends on what method works best for your dog.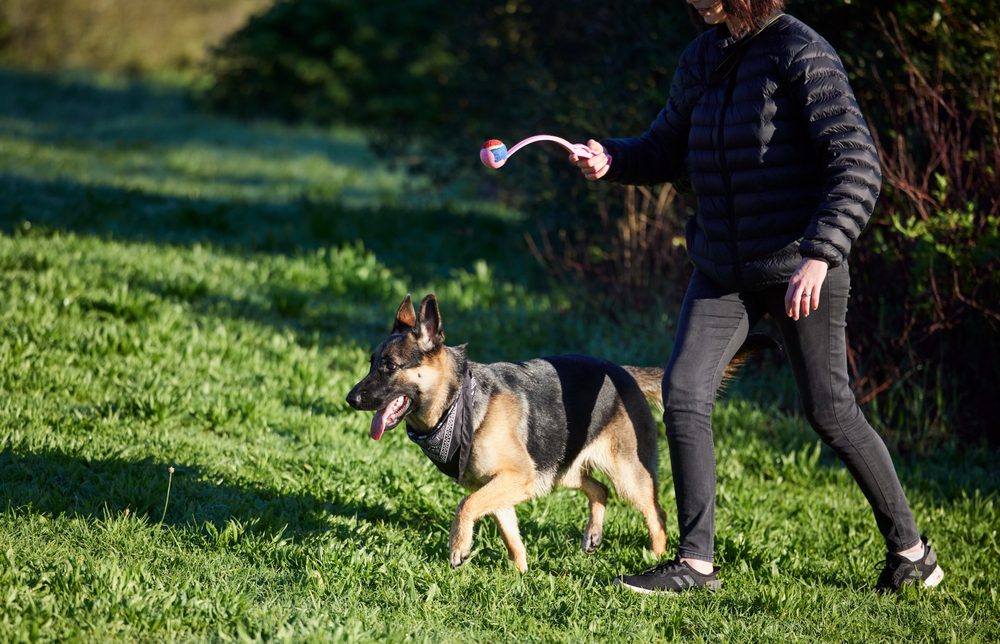 Perks of Online and In-Person Training in Lancaster, IL
Below we take you through the perks of in-person and online dog training.
| | | |
| --- | --- | --- |
| | Online Training | In-Person Training |
| Cost Effective | ✓ | ✓ |
| Flexible Schedule | ✓ | X |
| One-on-One Instruction | X | ✓ |
| Study at Your Own Pace | ✓ | X |
| Socializes Your Dog | X | ✓ |
The Best Dog Training in Lancaster, IL
There are dozens of dog trainers in Lancaster and other counties across Pennsylvania. While every dog trainer claims to be the best, this usually isn't the case. Unfortunately, this makes finding a trainer challenging, especially if they don't offer consultations and end up wasting your time or money.
Thankfully, we're here to help and narrow down your options to the five best dog trainers in Lancaster, Pennsylvania down below.
Dog Academy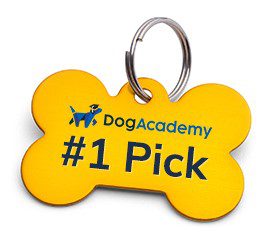 When you need dog training in Lancaster, there's nothing like Dog Academy. Dog Academy is an industry leader when it comes to dog training in all 50 US states. All online trainers have American Kennel Club (AKC) certifications and all in-person trainers have professional backgrounds and licensing required in their states.
Dog Academy has courses no matter how old your dog is and what your training goals are. From Puppy Kindergarten to service dog training, Dog Academy has you covered. There are even courses on grooming and canine first aid!
What's more, everything is split into packages. This helps you get training courses cheaper because you're getting them in bulk. Plus, the packages help you and your dog learn at your own pace.
PetSmart Dog Training
PetSmart Dog Training offers online and in-person training at affordable rates because it's a nationwide operation. While the dog training courses are more affordable, that doesn't mean they lack quality. In fact, some of the best trainers work at PetSmart because the company pays great wages to trainers.
Another benefit of PetSmart is that when you take your dog in you can get food, toys, and grooming all in the same place. What's more, most types of training courses are available for all age groups. Plus, there is a pharmacy and even doggie daycare options.
Kaye Ames People Training for Dogs
Kaye Ames does it all when it comes to dog training. Not only are there private sessions for the trainer and your dog but also seminars for pet owners. Seminars add an educational aspect to training that helps you train your dog once they're done with the basics.
Kaye Ames also has some of the best experiences in Lancaster for dog training. She's been training dogs since 1962 and was a veterinarian assistant for several years. Kaye Ames has even bred several dog breeds and has groomed dogs for over 50 years.
Dog Sense
Dog Sense is one of the biggest dog training organizations in all of Pennsylvania. The staff is huge and a plethora of dog training activities are provided. You can take your dog in for general training and behavioral alterations or advanced training for competition. While the courses are advanced, the price remains low with a base rate of $85 to $100 per hour.
Wendy Jordan is the lead trainer and she's been training dogs since 2000. All other trainers must have at least five years of experience, awards, and dog training teaching experience. This makes Dog Sense one of the most qualified staff in Lancaster.
MCS Dog Training
MCS Dog Training is packed with experience and knows how to get results. They've trained more than 3,000 dogs since 2017 with a success rate of 85% for just one training lesson. This success rate comes from the Love & Leadership In-Home Training Session that lasts just over 60 minutes. It's no surprise that other training sessions have a high success rate.
MCS Dog Training is also one of the most flexible options for in-person training in PA. They're flexible because they come and travel to your location, even if you're in a different county. Another great benefit is that you get a lifetime worth of phone and email support at no extra charge.
Find the Right Dog Training for You in Lancaster
Dog training in Lancaster doesn't have to be complicated. As long as you know where to find the best trainers, the rest of the process is learning about the trainer that works best for you.
To determine what trainer works best for you we always recommend a consultation before you agree to anything. Consultations give you time to consult with the trainer before you agree to take classes. During this time you'll know if a trainer is the right fit or not.
When it comes to choosing a Dog Trainer our number one pick is Dog Academy. The online courses are flexible and everyone is qualified with 100s of years of combined experience. Plus, you get access to one of the best dog training networks in the country.
If Dog Academy isn't the best fit for you any of the other options on our list are viable. Every trainer can help your dog get acclimated to Lancaster's unique environment and Pennsylvania's adventurous landscape.