The Best Dog Training in Kent, WA
7 minutes
There's a wide range of dog training options available in the city of Kent. Whether you're navigating the challenges of suburban living with your furry friend or seeking solutions for common problems, these training programs have got you covered.
From obedience training that ensures leash compliance to socialization classes that help dogs thrive in urban environments, there's something for every pooch.
Behavior modification training tackles anxiety or aggression, while environmental enrichment activities provide mental stimulation. With positive reinforcement training, you'll strengthen the bond with your canine companion while overcoming the obstacles of limited space and bustling surroundings.
Plus, given Kent's unique blend of urban settings with plenty of outdoor activities, it's very important that your dog doesn't get distracted while walking on a busy sidewalk with you or out on a trail. That's why, in this article, we've created a list of the best dog trainers in Kent; read on for more.
A Quick Look at the Best Dog Training in Kent, Washington
For Kent residents, this is a basic summary breaking down the best dog training options available in the area. To get more details about why they're the best, keep reading.
| | | | |
| --- | --- | --- | --- |
| Trainer | Price | Training Type | Online/In-Person |
| Dog Academy | $49.99-$349.99 | Obedience, Service Dog Training, Puppy Training | Both |
| Family Dog Training Center | $370 – $1260, private and group | Puppy Manners, CGC Preparation, Therapy Dog Preparation | In-Person |
| The Northwest Dog Trainer | Courses start at $497 (contact for custom training quotes) | Advanced Obedience, On-Leash Obedience, Board & Train Programs | In-Person |
| Dog Training Depot | $97 | Potty Training Issues, Barking and Howling, Digging | Online |
| Petco | $129 for four sessions | Behavioral, Basic Obedience Training | Online |
Online vs. In-Person Training in Kent
When considering dog training options in Kent, Washington, there are advantages and disadvantages to both online and in-person training. Online training offers convenience and flexibility as residents can access programs from the comfort of their homes. However, a drawback is the absence of physical interaction between trainers and dogs, which is crucial for effective training.
On the other hand, in-person training provides personalized guidance and observation, enabling trainers to directly observe dogs and address their specific needs. They can offer immediate feedback and effectively tackle behavioral issues.
However, in-person training may pose challenges in terms of time and location, making it difficult for busy residents to consistently attend scheduled classes.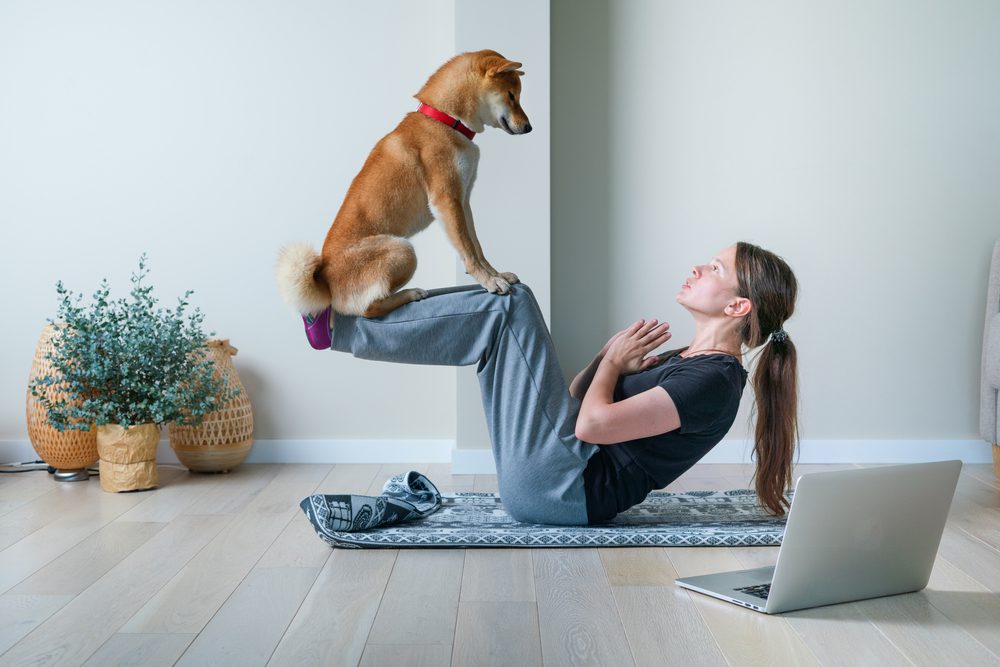 Perks of In-Person and Online Training in Kent
If you're still not sure which is right for you, here's our handy guide detailing the pros and cons of in-person and online training.
| | | |
| --- | --- | --- |
| | In-Person | Online |
| Flexibility | X | ✓ |
| Cost Effective | ✓ | ✓ |
| Personalized Training | ✓ | X |
| Social Atmosphere | ✓ | X |
| Train At Your Own Pace | X | ✓ |
The Best Dog Training in Kent
When you're trying to find the best training for your dog, all of the options available may feel overwhelming. Our detailed reviews can help you break down the best dog training in Kent to help you find the best fit for you and your dog.
Dog Academy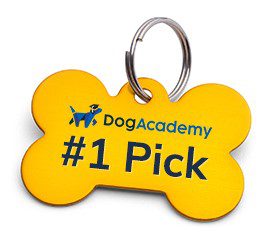 With Dog Academy, residents have access to a comprehensive training solution that combines convenience, quality, and a team of highly skilled professionals. This exceptional training facility provides both in-person and online training options, boasting top ratings and impressive results.
What sets them apart is their team of trainers who represent various cities across the country, offering private and group sessions. Their in-person lessons are led by experienced professionals. Their online lessons are a trustworthy and valuable source of knowledge, having been thoughtfully developed and designed in collaboration with AKC-certified trainers.
Family Dog Training Center
The Family Dog Training Center is an excellent choice for local residents seeking comprehensive dog training. As an in-person training center, they offer a range of services catering to both puppies and adult dogs. Their services include puppy manners, basic and advanced home obedience, preparation for the Canine Good Citizen (CGC) program, and therapy dog certification.
With a focus on personalized attention and hands-on guidance, the Family Dog Training Center ensures dogs and their owners receive the necessary support for successful training. Their expertise and dedication make them a reliable and valuable option for residents in Kent looking to enhance their dog's behavior and skills.
The Northwest Dog Trainer
The Northwest Dog Trainer is an in-person dog training center that prioritizes positive interactions to build strong relationships between dogs and owners. They offer a range of services, including basic and advanced obedience training, on-leash obedience, and board and train programs. Their focus on positive reinforcement and effective communication is what really sets them apart.
By choosing the Northwest Dog Trainer, residents in Kent can expect professional guidance and a supportive environment. With their emphasis on fostering positive relationships, they empower owners to build trust, strengthen bonds, and improve communication with their dogs. It's a great option for individuals looking to enhance their connection with their canine companions while achieving training goals.
Dog Training Depot
Dog Training Depot is an affordable and convenient online option for Kent citizens looking to get dog training. As an online-only platform, they offer a digital package containing instructional videos, guides, and resources to address common dog behavior issues. With a focus on problems like potty training, barking, digging, leash behavior, aggression, and separation anxiety, they provide comprehensive training solutions.
Their online format allows users to access the materials at their own pace and convenience, making it ideal for busy individuals or those who prefer home-based training. Being based in the USA also ensures that their resources are tailored to the specific needs and expectations of dog owners in the country.
Petco
It's hard to go wrong with Petco, a well-known name in the pet industry, as it is the go-to option for pet owners seeking budget-friendly dog training. Their online dog training courses strike the perfect balance between quality and affordability, making professional training accessible to all. With Petco's wallet-friendly programs, you have the flexibility to train your furry companion at your own pace from the convenience of your home.
These courses, designed by experienced trainers, provide exceptional guidance and effective training methods. For those searching for a reputable and cost-effective option to train their dogs, Petco's online dog training courses are the ideal choice and are readily available in every city across the US, including Kent.
Find the Right Dog Training for You
There is a range of exceptional dog training options to cater to the needs of local residents in Kent. For personalized sessions and group classes, you have Family Dog Training Center, and for convenient online resources, you can easily go to Dog Academy. This makes it so dog owners have a variety of choices at their disposal and never have to worry about availability.
However, remember that it's still essential for you, as a dog owner, to conduct thorough research, considering factors like training methods, expert qualifications, and your dog's specific requirements, to select the best fit for your furry companion. By making an informed decision and investing in high-quality training, you can achieve the happy, well-trained pup you've always wanted.