The Best Dog Training in Hayward, CA
6 minutes
Hayward is a dream place for dogs, especially for pups with high energy levels. The city is surrounded by nature and has numerous dog-friendly hiking trails, parks, and the shoreline of San Francisco Bay.
The engaging activities Hayward offers can keep your dog happy, but proper training is essential for safety. In a place like Hayward, where squirrels, opossums, and other small wildlife have adapted to living in urban environments, commands like leave it, stay, and name recall can be lifesaving. You can teach these to your dog but may need assistance when life gets busy.
That's where Hayward's wonderful dog trainers come in for your help. The city and the surrounding areas have a range of dog trainers that offer online and in-person sessions for basic obedience, behavior modification, puppy training, and more. Even if you're after more advanced training like search and rescue, you'll have options.
Regardless of the reasons or motivations behind training, Hayward's best dog trainers listed in this article can provide peace of mind. Read on to discover their expertise, pricing, additional services offered, and more.
A Quick Look at the Best Dog Training in Hayward, CA
Here's a sneak peek of the best dog trainers in the city of Hayward. You'll find a more detailed review of each in the later parts of the article.
| | | | |
| --- | --- | --- | --- |
| Trainer | Price | Training Types | Online/In-Person |
| Dog Academy | $49.99 – $349.99 | Behavioral Issues, Puppy Training, Psychiatric Service Dog Training | Both |
| Workindoggz | $70 – $250 | Basic Obedience, Trail Training | In-Person |
| San Lorenzo Dog Training Club | $14 – $125 | Puppy Training, Obedience Training, Specialty Classes | Both |
| Athens Dog Training | $60 – $5,200 | Board and Train, Service Dog Training, Puppy Training | Both |
Online Vs. In-Person Training in Hayward
Online and in-person dog training have their advantages and disadvantages. Determining which is better for you and your dog depends on various factors. Your schedule, flexibility, budget, and your dog's training needs are top considerations.
Online training is an attractive training method with its flexible scheduling and affordability. The highlight of it is you can equip your dog with essential skills in the comfort of your home. This is suitable for teaching your dog basic tricks, reducing reactivity, and giving basic obedience training at your own pace.
In-person training often delivers the fastest results. Dog trainers in Hayward that offer in-person training services operate differently. Some require you to board your dog for several weeks; others provide in-home training sessions, or both. As you can expect, these come with a higher price than an online call with a trainer.
Overall, online training should be a fitting choice for basic training like housebreaking, manners, and crate training. Courses on these, like Dog Academy's basic obedience program, can also help you teach these to your dog by yourself. Consider in-person training if your dog needs socialization or observations from a dog behaviorist to correct specific problems.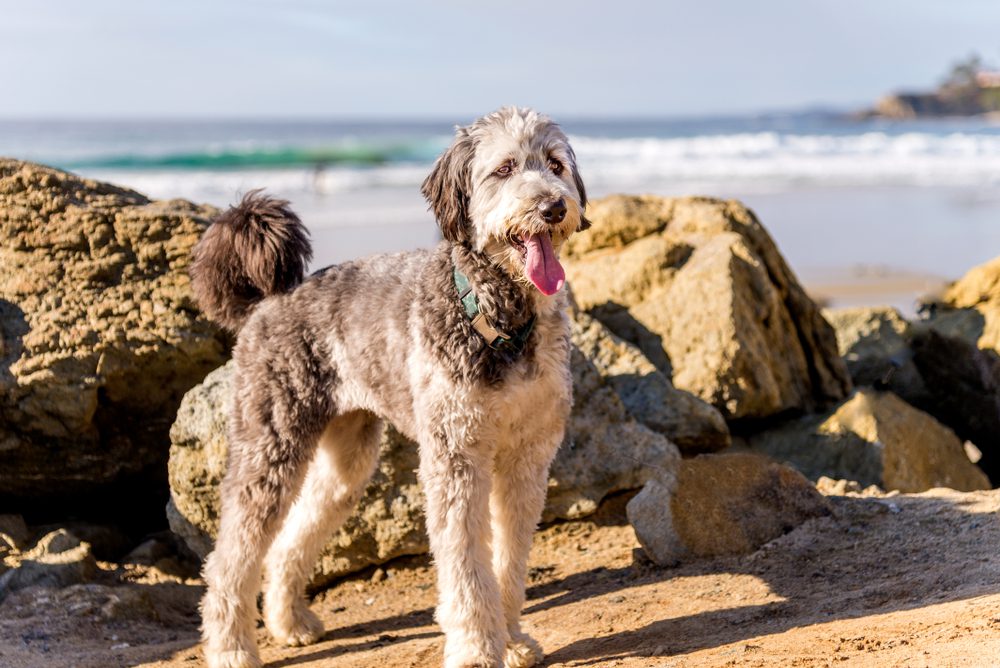 Perks of Online and In-Person Training in Hayward
| | | |
| --- | --- | --- |
| | Online Training | In-Person Training |
| Flexible Scheduling | ✓ | x |
| Immediate Feedback | x | ✓ |
| Cost-Effective | ✓ | x |
| Socializes Your Dog | x | ✓ |
| One-on-One Instructions | ✓ | ✓ |
| Guidance From Experts | ✓ | ✓ |
The Best Dog Training in Hayward
When looking for the best trainers in your area, you must assess the training techniques used, their facilities, feedback from others, pricing, and much more. We've done the heavy lifting for you and brought the top 5 dog trainers in Hayward, California.
Dog Academy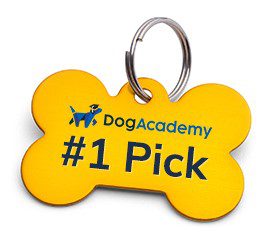 Dog Academy is one of the best places to seek training and for a good reason. Guided by AKC-certified dog trainers and experienced instructors, you can address specific behavioral issues and equip your dog with essential skills. Dog Academy accomplishes this through private training, group classes, and online training.
Dog Academy's expert dog trainers have it all, from puppy training to emotional support animal training. Dog Academy also has plenty of additional resources for dog owners to train their pups at their own pace. These online courses are affordable and can open up a whole new chapter in your dog's training journey while boosting your training skills.
Workindoggz
Workindoggz is a wonderful place for dogs. They offer boarding, daycare, grooming, and training. However, don't let their name mislead you; they don't provide working dog training. You'll have to look elsewhere if you anticipate training your dog to become a search and rescue or a service dog.
Basic obedience training is at the forefront of Workindoggz. You can take your dog for a private lesson or enroll in a group class. As your dog's training progresses, Workindoggz will take your dog for their well-known hikes. During these 3-5 mile hikes, they learn hiking manners while they tire out – perfect for dogs with endless energy!
San Lorenzo Dog Training Club
San Lorenzo Dog Training Club, right outside Hayward, has puppy, obedience, and specialty training classes. They also have online lessons but only for AKC Scent Work. The majority of their classes focus on puppy and obedience training, held regularly by professional trainers.
Since they are a club, you can become a member to get a discount and have your dog's achievements listed on their website. San Lorenzo Dog Training Club is ideal for dog owners looking for a community to pursue a lifelong training journey.
Athens Dog Training
Located just north of Hayward Japanese Gardens, Athens Dog Training offers extensive dog training services.
At Athens Dog Training, different dog trainers specialize in various types, so you get a highly experienced trainer. Their training services include basic obedience, service dog training, fixing reactivity, and behavior modification for aggressive dogs, including those with a human bite history.
Athens Dog Training doesn't have private sessions at their facilities, but they offer in-home training. On-site, you can participate in group classes or enroll your dog in a board and train program. They also have online training for basic tricks and addressing common behaviors like barking, jumping, door bolting, etc.
Find the Right Dog Training for You
Despite not having as many options as a bigger city, Hayward is still a good place to seek dog training. The city's dog trainers all have positive reviews across social media and Google Maps. However, this doesn't automatically make every trainer in Hayward the right fit for you and your dog.
Finding the best dog training for your dog starts with evaluating your and your dog's circumstances. From there, you can move on to the trainer's qualifications, services offered, pricing, and experience with similar stories as yours. With these, you can sort the trainers in your area to find the best one for your four-legged friend.