The Best Dog Training in Elizabeth, NJ
6 minutes
Are you searching for dog training in Elizabeth, NJ or the surrounding area? If so, you may quickly discover that not all dog trainers offer the same services.
Some offer basic obedience classes. Some offer training with an emphasis on creating a fun environment for your pet. One trainer may offer agility classes, while another may help your dog prepare for an emotional support role.
Elizabeth is a busy city. You probably want to find a trainer who can help your pet learn to behave among other people and dogs. However, you may also need to find a trainer who offers unique services you can't find at every pet training business.
Keep reading to learn more. We've put together a guide on the best dog trainers in and around Elizabeth, making it easier than ever to find the right trainer for your best buddy!
A Quick Look at the Best Dog Training in Elizabeth, NJ
If you're not sure where to start when choosing a local dog trainer, the following table should help you narrow down your options. It provides a list of some of the top-reviewed dog trainers in Elizabeth and the nearby communities, along with basic information about their services and pricing:
| | | | |
| --- | --- | --- | --- |
| Trainer | Price | Training Types | Online / In-Person |
| Dog Academy | $49.99 – $249.99 | Obedience Classes, Puppy Training, Psychiatric Service Dog Training | Both |
| NJ Fix My Dog | Contact for Details | Board and Train, Puppy Training, Dogs and Kids Training | In-Person |
| The Dog Clicker | Contact for Details | Behavior Modification, Basic Manners, Puppy Training | In-Person |
| BesoMomma Dog Training and Behavior Management | Starting at $75 | Potty Training, Puppy-K, Agility Training | Both |
| Happy Dog Training | Customized Pricing; Contact for Details | New Dog Preparedness, Puppy Preschool, Problem Behaviors | In-Person |
Online Vs. In-Person Training in Elizabeth
In-person dog training is very practical because it may involve simulating real-world situations. In addition, in-person group classes give your dog a chance to socialize with others.
However, we all have busy lives these days. Online dog training is thus an option worth considering if you don't have the time to bring your dog to in-person sessions. Also, an online trainer can meet with you from almost anywhere in the world. This allows you to choose the best trainer for your dog instead of choosing the best trainer who happens to be in your immediate area.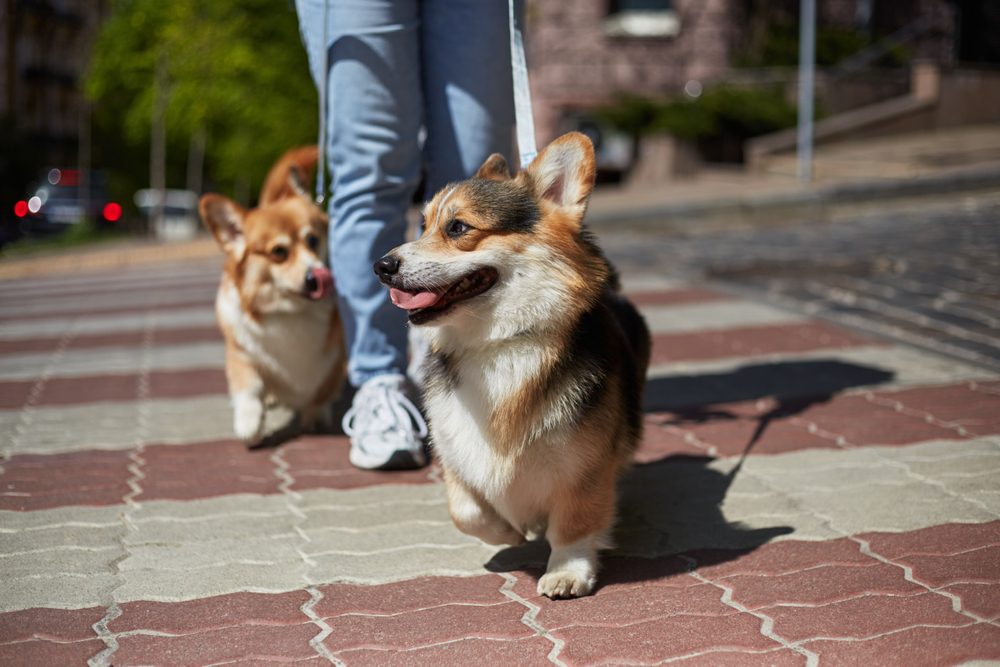 Perks of Online and In-Person Training in Elizabeth
There are advantages to both in-person training and online dog training in Elizabeth, NJ. The following table breaks them down:
| | | |
| --- | --- | --- |
| | Online Training | In-Person Training |
| In-Home Sessions | ✓ | ✓ |
| Flexible Learning Pace/Schedule | ✓ | x |
| One-on-One Instruction | ✓ | ✓ |
| Budget-Friendly | ✓ | ✓ |
| Socialization | x | ✓ |
The Best Dog Training in Elizabeth
Finding the right dog trainer for your pet doesn't need to be a challenge. The options below represent some of the best-reviewed dog training services in and around Elizabeth, NJ, helping you narrow down your list as you search for a trainer:
Dog Academy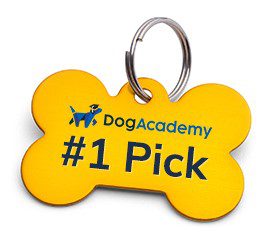 By offering both online and in-person dog training options, Dog Academy can serve customers whose schedules and lifestyles may be quite busy.
Additionally, Dog Academy's services are quite varied. Some customers may only wish to enroll their pets in basic obedience training classes. Others may wish to learn more about specialty training options, such as programs that help dogs cope with separation anxiety.
Best of all, Dog Academy's trainers can serve customers in virtually every city in America, and they offer both private and group lessons.
NJ Fix My Dog
The services NJ Fix My Dog offers are fairly standard. They focus primarily on basic obedience and manners. Regardless, NJ Fix My Dog earns a spot on this list due to its reputation. Various television programs and networks, from Good Morning America to Animal Planet, have highlighted this dog training business.
NJ Fix My Dog has attracted such acclaim simply because its customers routinely state the results the business' trainers achieve truly impress them.
The Dog Clicker
The Dog Clicker may appeal to those who worry that traditional dog behavior modification methods rely too much on force.
As the name implies, this training service uses a clicker, a tool that may help a dog associate a particular clicking noise with a reward. Using such a device may help a dog learn to behave properly without excessive discipline or punishment.
If your dog is sensitive or you worry that many dog trainers are too harsh, you might like to consult with the team at The Dog Clicker to learn more about alternative pet training options.
BesoMomma Dog Training and Behavior Management
BesoMomma Dog Training and Behavior management is an option you may consider due to the convenient range of services this trainer offers. Customers can choose from in-person group classes, at-home sessions, and online Zoom classes, making the service an option to keep in mind if you have a busy schedule.
Customer reviews also indicate the business owner is happy to discuss their philosophy and approach to training in detail when customers have questions.
Happy Dog Training
Happy Dog Training is another Elizabeth-area dog training service whose name says a lot about the business' training methods. Per the trainer's website, Happy Dog Training focuses on helping a dog develop positive behaviors from a young age by making training fun for all those involved.
The trainer also provides a written recap after each training session, ensuring customers thoroughly understand what their pets learned during classes.
Find the Right Dog Training for You
It's best to consider factors like customer reviews when looking for dog training in Elizabeth (or anywhere else). All of the trainers this guide highlights frequently earn rave reviews from those who have used their services in the past.
It's important to consider your own specific goals when researching and deciding which trainer is right for you and your furry friend. A trainer who only offers in-person obedience classes might not be the right fit if you're looking for a trainer who offers online specialized instruction.
Decide what exactly you wish to achieve by enrolling your dog in a pet training program. Once you know precisely what type of dog trainer you're looking for, choosing a dog training service in the Elizabeth area becomes a much less overwhelming process than it might otherwise be. Start your search by looking into the options here!