The Best Dog Training in West Valley City, UT
7 minutes
In West Valley City, dog owners are pretty spoiled for choice! This is a city where a wide range of dog training options awaits to transform your mischievous mutt into a well-mannered companion.
You have everything from group classes that boost socialization to personalized sessions tackling specific behavioral quirks. That means you can conquer leash aggression, separation anxiety, and incessant barking through expert guidance. Private training provides tailored solutions for unique challenges like aggression and fear-based behavior.
It doesn't stop there! Specialized programs like puppy training and agility classes build a solid foundation while keeping your pup fit and stimulated.
In this article, we've curated a list of some of the best dog trainers in the city. With all these options, West Valley City residents have the power to bid farewell to doggy drama and say hello to a harmonious life with their four-legged friend!
A Quick Look at the Best Dog Training in West Valley City, UT
This table shows a short summary of the best dog training options in West Valley City – for more details on why they're the best, you can check out our detailed descriptions below.
| | | | |
| --- | --- | --- | --- |
| Trainer | Price | Training Type | Online/In-person |
| Dog Academy | $49.99 – $349.99 | Basic Obedience, Psychiatric Service Dog Training, Minimizing Separation Anxiety | Both |
| Camp Bow Wow | $15 – $225, Private and Group | Yoga With Your Dog, Basic Puppy and Dog Training, Public Polishing | In-Person |
| Happy Healthy Dog Training | $295 – $1425 | Aggression Training, Loose Leash, Attention | In-Person |
| Kingdom of Pets | $99.95 | Basic Obedience and Behavior Issues, Aggression, Biting and Chewing | Online |
| SpiritDog Training | $9 – $499 (Free Course Offered) | Basic Obedience Training, Off-Leash Training | Online |
Online vs In-Person Training in West Valley City
When it comes to dog training options in West Valley City, both online and in-person training have their own set of advantages and disadvantages.
Online dog training offers convenience and flexibility, allowing you to access training programs from the comfort of your home. However, one drawback is the lack of physical interaction between trainers and dogs, which is very important.
In-person training, on the other hand, provides personalized guidance and observation as trainers can directly observe dogs and address their specific needs. They can offer immediate feedback and address behavioral issues more effectively.
However, in-person training may have time and location constraints, making it difficult for busy people to attend scheduled classes consistently.
Whichever one you choose, you can rest assured that both you and your dog will benefit from it as it'll lead to an even stronger bond between the two of you.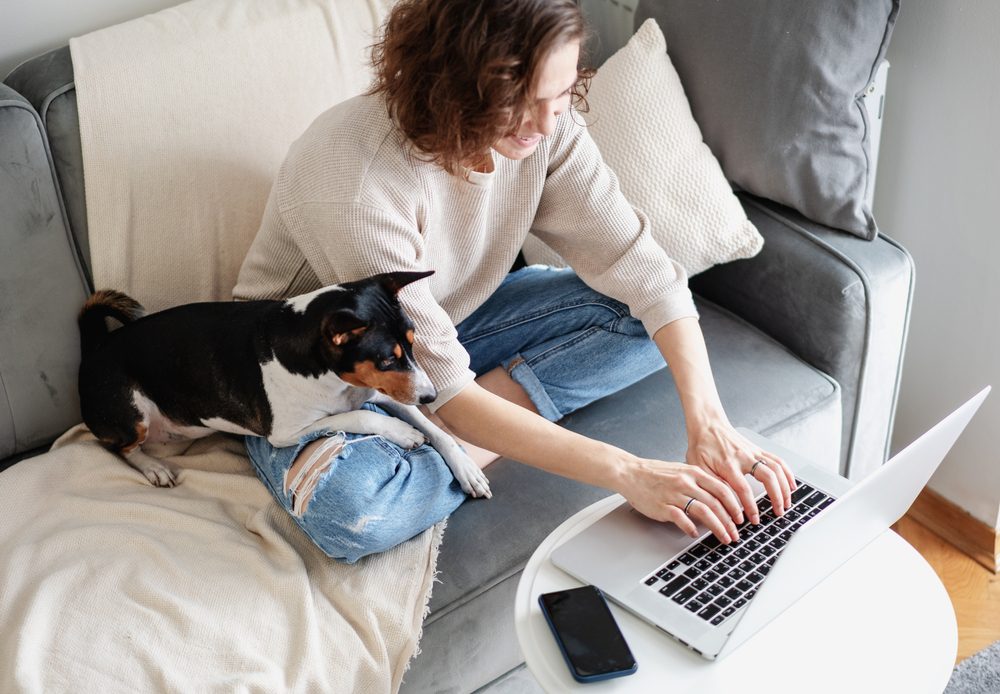 Perks of In-Person and Online Training in West Valley City
| | | |
| --- | --- | --- |
| | In-Person | Online |
| Flexibility | x | ✓ |
| Cost-effective | x | ✓ |
| Personalized Training | ✓ | x |
| Social Atmosphere | ✓ | x |
The Best Dog Training in West Valley City
Dog Academy: Dog Academy offers a variety of online and in-person training programs, all of which are led by trained and experienced professionals.
Camp Bow Wow: In-person dog training using reward-based methods that create a happy relationship between you and your dog.
Happy Healthy Dog Training: Affordable dog training option that offers board & train programs along with one-on-one training.
Kingdom of Pets: An all-in-one online dog training platform that offers many different resources all packaged together for a cohesive program.
SpiritDog Training: A top-notch online dog trainer with solutions for every training type and budget range that you may have.
Dog Academy
Dog Academy is the only location you'll ever require for all of your canine training needs. This dog training facility not only offers in-person and online training, but it also has some of the best ratings and results of any dog training facility out there.
A dozen trainers representing every American city offer their private and group sessions, which is a distinguishing feature that adds to their popularity. They also worked with AKC-certified trainers to develop and design their online lessons, making them a reliable and helpful knowledge source.
Dog Academy's live classes, which are instructed by expert trainers, are just as effective and beneficial.
Camp Bow Wow
A haven for canines in need of socialization and care, Camp Bow Wow is a well-known dog daycare and boarding business in West Valley City. Dogs can have a ball with supervised playgroups, indoor and outdoor spaces, and a ton of toys.
Other services like grooming and training assure thorough care, and overnight boarding offers cozy quarters and playtime. With skilled personnel that have lots of expertise, you can rest assured that your pup is in good hands.
Camp Bow Wow offers a piece of canine paradise where canine companions can make memories and enduring connections, whether for a carefree day of play or a weekend retreat.
Happy Healthy Dog Training
Happy Healthy Dog Training is a fantastic option for citizens of West Valley City seeking comprehensive dog training programs. With their six-day boarding programs, dogs receive immersive training experiences in a controlled environment. The custom one-on-one training sessions allow for personalized attention, addressing specific behavioral needs.
Additionally, group training provides opportunities for socialization and learning in a supportive community setting.
By offering a wide range of training options, Happy Healthy Dog Training caters to the diverse needs and goals of West Valley City citizens. Their dedication to promoting a happy and healthy bond between dogs and their owners makes them a top choice for dog training in the area.
Kingdom of Pets
For West Valley City dog owners in search of a reliable and comprehensive training resource, Kingdom of Pets is an excellent choice. This online platform offers a wealth of training materials, including guides, e-books, and videos, all designed to address behavioral issues and enhance the training process.
With their step-by-step instructions and expert tips, Kingdom of Pets provides a valuable resource for building a strong and harmonious bond with your canine companion. Additionally, their community feature allows you to connect with like-minded dog owners, sharing experiences and seeking advice.
SpiritDog Training
SpiritDog, under the direction of creator and trainer Stefi Trott, provides top-notch online dog training programs. Their expertise covers a variety of dog-related issues and abilities. Whether you need help with behavioral problems or have special training objectives in mind, SpiritDog has the right solution for you.
The best thing about SpiritDog is that you can get the complete experience without going in person thanks to their basic courses, which start at just $9. More expensive, customized packages can cost $400+.
Dog owners may learn at their own pace with the ease of online access, and Stefi's expertise guarantees effective approaches and strategies throughout the process. SpiritDog is a leading option for online dog training in the West Valley City region because of the advantages you receive from accessible and thorough instructions.
Find the Right Dog Training for You
When it comes to finding the perfect dog training, West Valley City has everything! From professional trainers like Dog Academy, who offer personalized sessions and group classes, to the vast online world of Kingdom of Pets, there is something for everyone and every dog.
Remember to consider training methods, the expertise of the trainers you're looking at, and your pup's unique needs. With a little research, you'll uncover the ideal dog training program that will have your furry friend trained like a pro in no time!