The Best Dog Training in Frisco, TX
7 minutes
Frisco is located in Northeastern Texas and less than 30 minutes away from Texas' major hub, Dallas. In Frisco, there are many things to do and places to see, and the cost of living is tame compared to some other parts of the United States. What's more, Frisco has more suburban-style landscapes when compared to other major cities in Texas, like Houston and Dallas. Therefore, it's a great place to live with a dog.
Living with a dog in Frisco can be rewarding because you can utilize some background space. For this reason, you don't always have to worry about the size of your dog. Still, this also poses some challenges that rural and urban dog owners don't have to deal with. For example, many homes will have dogs, and that will increase the risk of barking if your dog sees one walk by. Furthermore, you'll want to have your dog leash trained to avoid any issues with lunging or lashing out at other people or dogs.
Training your dog for life in Frisco may seem challenging or even overwhelming. The good news is that we're here to help. There are plenty of high-quality dog trainers in Frisco, and they can come to your home, train with you online, or even board your dog.
With so many options, it's important to narrow down your choices to only the best. Read on to learn about the best dog trainers in Frisco, Texas.
A Quick Look At the Best Dog Training in Frisco, TX
Several dog trainers in Frisco are available and many trainers have unique benefits that may suit your needs. Learn about our top picks below.
| | | | |
| --- | --- | --- | --- |
| Trainer | Price | Training Types | Online / In-Person |
| Dog Academy | $49.99 – $349.99 | Obedience Classes, Puppy Training, Psychiatric Service Dog Training | Both |
| What a Great Dog! | $28-$210 | Agility, Flyball, Nose Work, Obedience, | Both |
| Tip Top K9 Dog Training | Starting at $1 | Aggressive Dog Training, Puppy Training, Potty Training | In-Person |
| Dog Training Elite Frisco | $1,425-$3,295 | Therapy Dog, Service Dog, Personal Protection | In-Person |
| Lakeside Paws | $795-$3,595 | Training, Boarding, Daycare | In-Person |
Online vs. In-Person Training
When looking for a dog trainer in Frisco, Texas, your choices come down to in-person or online training. These are the two most popular methods, but you'll also find some variations, like learning through videos or podcasts and in-home dog training. Depending on the trainer, they may also offer a combination of in-person and online dog training. Both options are viable and have different benefits.
In-person dog training is the best for people who want to have their dog boarded or for people who prefer to have physical interaction with their dog and trainer. The drawback of in-person training is usually the cost and lack of flexibility. On the other hand, online training is great because of the low cost and flexibility. The only downsides are that you lose out on additional services like grooming, boarding, or daycare.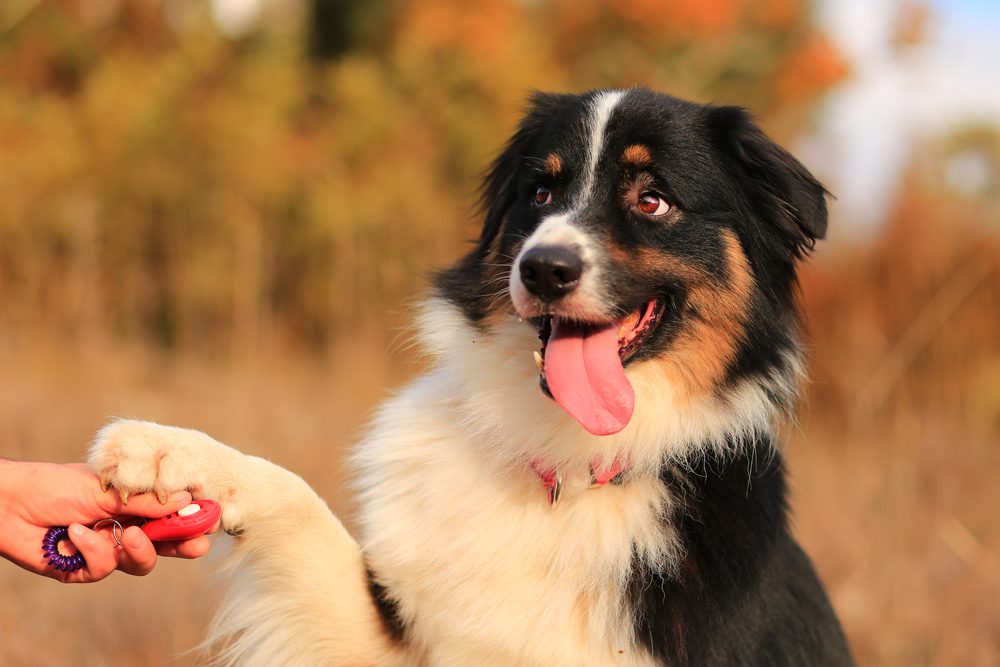 Perks of Online and In-Person Training in Frisco
Learn about the perks of online and in-person dog training below.
| | | |
| --- | --- | --- |
| | Online Training | In-Person Training |
| Cost Effective | ✓ | X |
| Flexible Schedule | ✓ | ✓ |
| One-on-One Instruction | ✓ | ✓ |
| Study at Your Own Pace | ✓ | ✓ |
| Socializes Your Dog | X | ✓ |
The Best Dog Training in Frisco
Dog trainers in Frisco are plentiful, and you'll notice that most trainers claim to be the best. While most dog trainers in Frisco are good, they can't all be the best. The good news is that we've researched the best trainers in Frisco to help you narrow down your options. Learn about the top five trainers below.
Dog Academy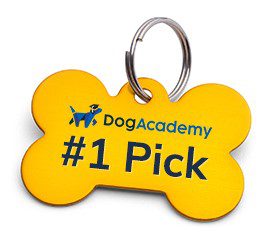 Dog training is made easy when you work with Dog Academy. Trainers from Dog Academy have certifications for their local area, but online dog trainers have certifications from the American Kennel Club (AKC).
Dog Academy also makes the process of training a dog simple. There are several packages for you to choose from, which makes it easier to choose a trainer without having to spend money on a trainer with an hourly rate. This reduces the cost of training and makes it easier to learn at your own pace. Dog Academy also has online resources to help you learn about new training ideas.
What a Great Dog!
What a Great Dog! has been around since 2007 and has helped dozens of pet owners in Frisco, Texas. Maureen Patin founded the training company with a few goals in mind. First and foremost, Patin wants dogs to have access to training in convenient ways. For this reason, there are in-person, at-home, and online training sessions. Maureen's other vision is to instill excitement in dog owners about training. She wants pet owners to get excited when they see the results and provides plenty of education for dog owners to continue training after it concludes.
Tip Top K9 Dog Training
Tip Top K9 Dog Training is an at-home dog trainer that will show up right at your door. What makes this dog trainer unique is that they give you a lot of value in their guarantee. They claim that they can fix up to 95% of your dog's problems, and if they fail to do so, they'll give you your money back. Furthermore, you can schedule the first lesson for only one dollar, making Tip Top K9 Dog Training one of the most affordable options in Frisco.
Aside from the at-home service, it's also possible to have Tip Top K9 Dog Training to board dogs for training. These 2-week programs are efficient and effective.
Dog Training Elite Frisco
Dog Training Elite is one of Frisco's premier dog trainers for all types of training. Nothing is off limits, and they can help with nipping, aggression, anxiety, and much more. It's also possible to have training done in a few ways. For example, trainers can visit your home, or you can have your dog trained in a socialized group. The socialization training is handy for Frisco to help you overcome other dogs and people walking their dogs. Consultations are also free, which makes spending some time with the training company unique.
Lakeside Paws
Lakeside Paws offers numerous services for dog owners in Frisco. Pet owners can work with trainers in groups, one-on-one, or have them boarded for an extended period. Aside from dog training, Lakeside Paw also offers daycare and grooming services. For people who want a dog training experience that's all-in-one, you can't go wrong with a group like Lakeside Paws. There are also plenty of online resources, and joining the group is like becoming part of a community.
Find the Right Dog Training for You in Frisco
Dog training in Frisco doesn't have to be hard, but you have to know what to look for. Luckily, all of the dog training options we've provided are solid choices. When making your choice, always consider your needs and the needs of your dog. Tight on money and time? Select a trainer that has online training options or in-home sessions. These are the most affordable and flexible options. Don't want to be too involved? Have your dog boarded for training. Ultimately, it comes down to your preferences.
That said, we always recommend starting with something simple and easy, like Dog Academy. There are plenty of packages for you to start with, and the time and money commitment is minimal.